BANGKOK — Mrs. Thailand's new-and-approved national costume was revealed Monday.
Designer Tortermfun Chaisiriphan said he spent one week making a new outfit for Kanticha "Yui" Chimsiri after his Golden Pagoda dress, inspired by the kingdom's most venerated temple Wat Phra Kaew, was criticized by the Ministry of Culture as "inappropriate."
The 22-year-old designer said the new dress, inspired by Thai rice and woven bamboo fish handicrafts, would show off Thailand's agriculture on the stage of the Mrs. Universe pageant held August in China.
"This dress was approved by authorities from the Ministry of Culture for being appropriate and reflecting Thainess," he said.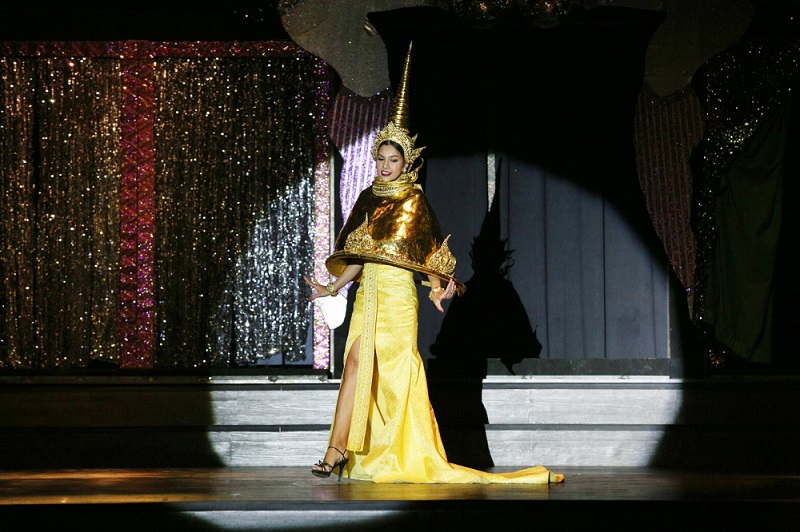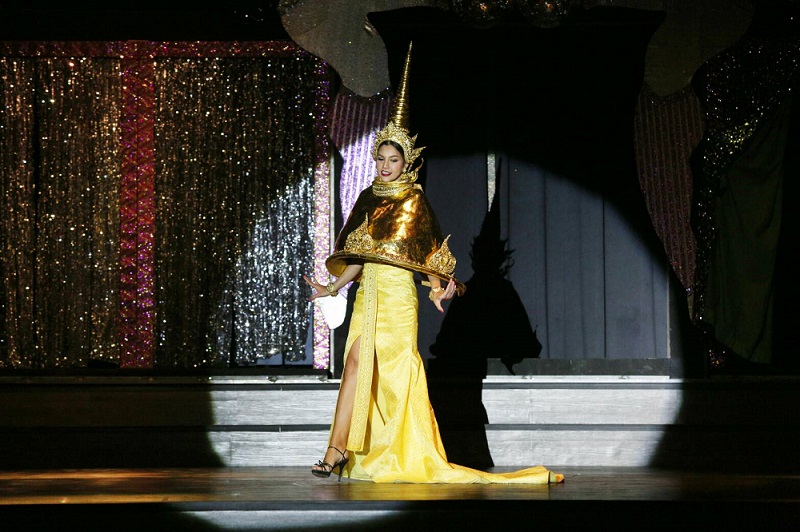 Thailand's representative at the beauty pageant for married women, 31-year-old Kanthicha, said she was glad the rejected costume brought public attention to the competition.
"The reason we decided to change the costume is because it concerned the sensitive issue of religion," she said.
The previous national costume designed for the pageant of married women was introduced May 17 only to be slammed by the appointed government guardians of Thai culture for imitating the Phra Sri Rattana Chedi. Authorities said designs should not involve matters of belief.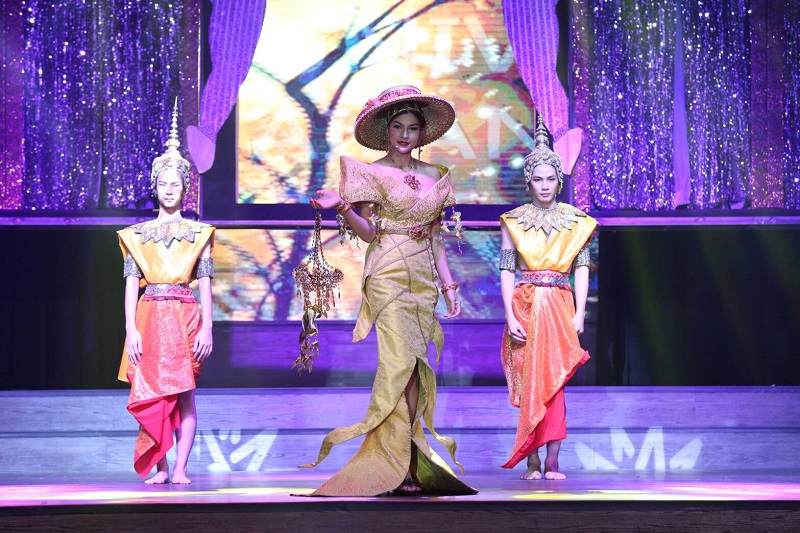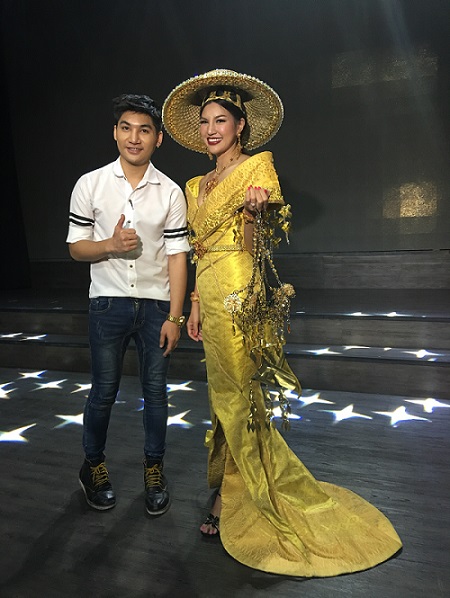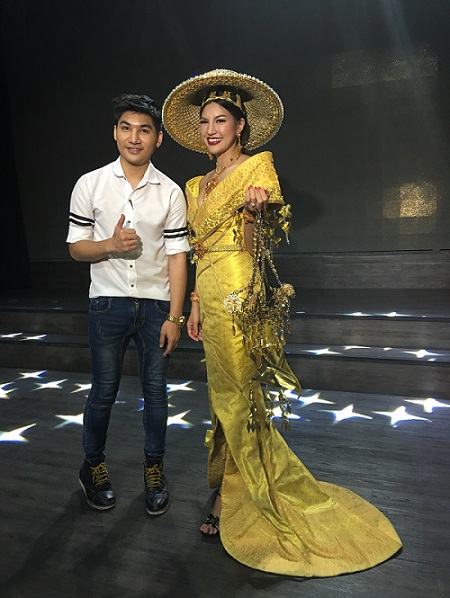 Related stories:
Pagoda Dress Banned, Guess the New Mrs. Thailand Costume
CultureMin Slams 'Golden Pagoda' Costume
Tuk-Tuk Wins Best Costume at Miss Universe