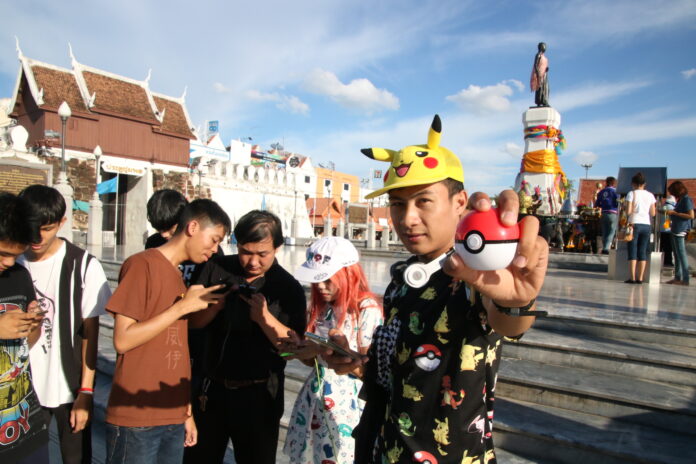 BANGKOK — Since the global obsession that is Pokemon Go arrived Saturday in fad-prone Thailand, players have been out in droves in parks, plazas and malls.
It's double the trouble for players in Bangkok who must contend with obstacles like searing heat, unreliable sidewalks and zooming motorcycle taxis in their epic quest to find and catch and train all the Pokemon.
What are some best practices to keep in mind? We talked to the admin of Pokémon Go Thailand FanClub, which has more than 120,000 fans, to get some advice how best to pursue that noble goal.
1. Put Down the Phone
One of the main grievances many people have about Pokemon Go players (called "trainers") is how they resemble phone-addicted zombies, eyes glued to the screen and oblivious to their surroundings as they shuffle around.
"Admin K," who said he's been a Pokemon fan since high school over a decade ago, said players can simply set the game to alert them by vibration whenever they encounter a Pokemon. One caveat: The app must be running to get the notifications.
Another alternative is to buy Pokemon Go Plus, a bracelet device that will vibrate when Pokemon are near. It's an official accessory supported by developer Niantic Inc. that will work even if the app isn't running. It's expected to hit next month but don't expect to see it sold in Thailand immediately.
2. Hit the Malls, Beat the Heat
Bangkok is not exactly a walk in the park, what with the sunlight, humidity and pollution. Luckily, the best places to catch Pokemon are indoors, air-conditioned shopping malls, Admin K said. His favorite spots are Siam Paragon and CentralWorld Plaza.
While it may defeat the purpose of getting out and exploring the world, there is an advantage to concentrating players in one space. Admin K said the more populated the area, the more likely Pokemon will spawn there.
"It means that crowded a place like Siam has a lot of Pokestops," he said using the term for Pokemon spawning grounds. "If any player uses that item, you can simply sit there and catch Pokemon. I once spent an hour doing that, and I got 40 of them."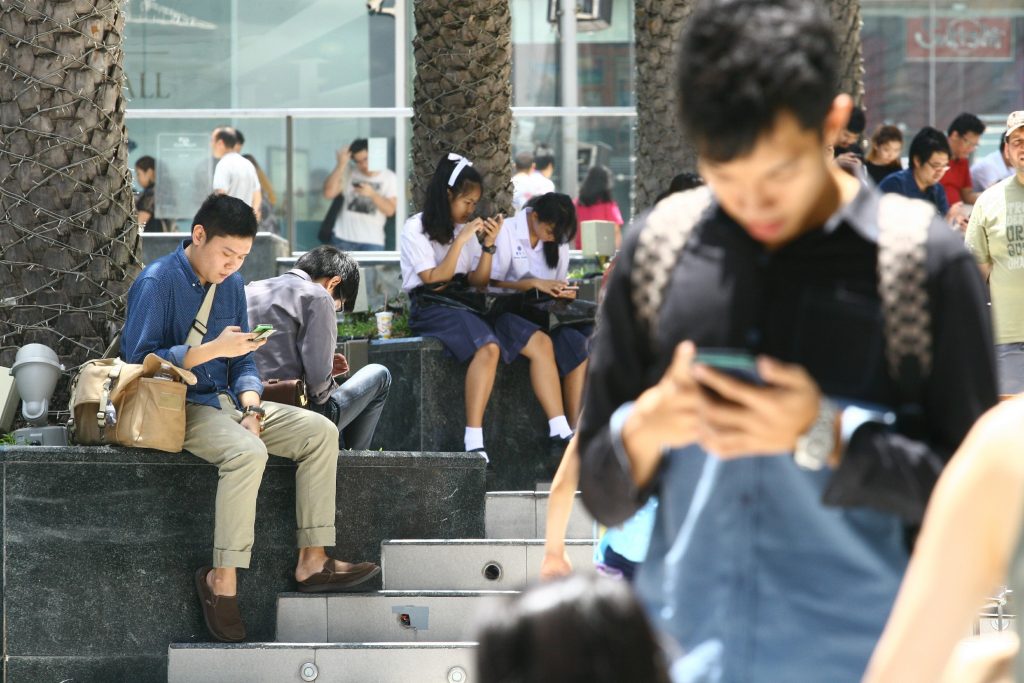 3. Keep it Downtown
On the other hand, Pokestops far from crowded areas spawn much fewer Pokemon. It's also less safe at night, since these stops can show up in dodgy parts of town.
"The other day I tried going to Phutthamonthon. I tried out of the assumption that there should be some rare Pokemon," Admin K recalled. "It turned out, there were none."
He continued, "So it's not worth it … and it's dangerous. I'd like to warn all the younger players out there. Many parents are worried about this,"
Watch: Khaosod English Livestreams Pokemon Go Craze at Siam Paragon
4. You can report cheaters
Trainers aren't catching all those Pokemon for nothing – they're for fighting. Some players have been perplexed to see certain "gyms" (battlegrounds which can be controlled and occupied) were guarded by impossibly strong Pokemon, such as Dragonites with more than 3,000 combat power.
Admin K said that's most certainly because someone is cheating. Fortunately, cheaters can be reported. Screencaps of such players can be submitted to the game's developer, Niantic, through the app's reporting feature: Pokeball > Settings > Report High-Priority Issue > Report inappropriate gameplay.
Some players may be foreigners who started playing before Saturday.
"For example, my brother went to Denmark recently, and when he came back, he was already at level 25," Admin K said. "So he was accused by many people of cheating."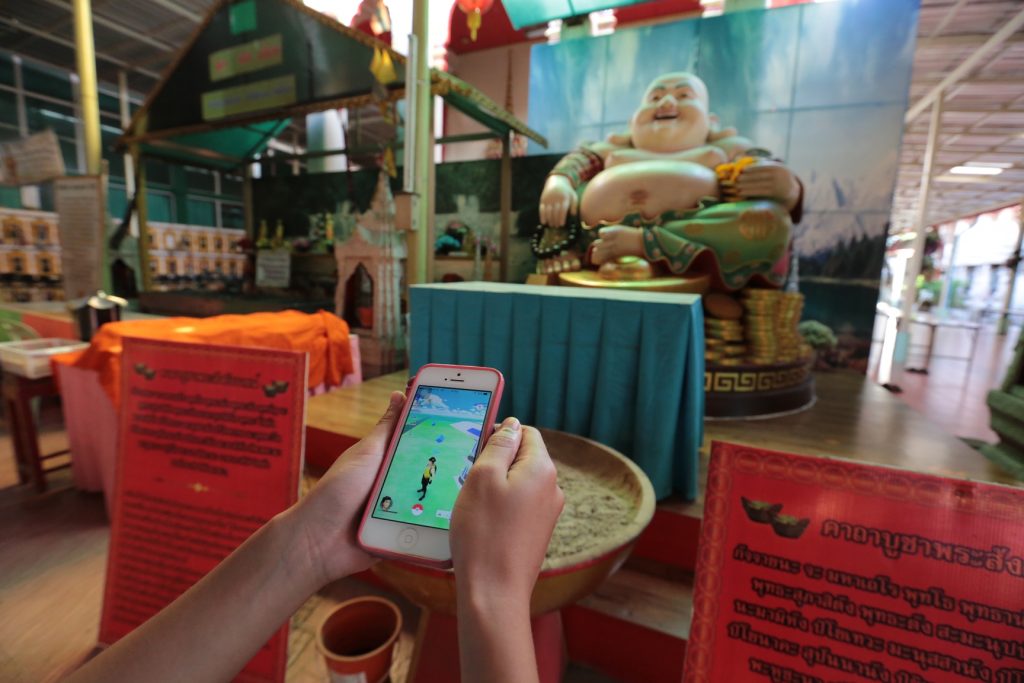 5. Don't Do Stupid Stuff
Driving in Bangkok can be more like crawling, only inside an air-conditioned bubble. This is a great opportunity to scoop up Pokemon without risking the misery that is walking.
But as the game says – and can't be stressed enough – do NOT play Pokemon Go while driving. That will only serve to fan fears, Admin K said, and feed the media narrative of the overblown dangers associated with the game.
"I'd like to tell them that even without video games, good things and bad things happen anyway," he said. "Don't blame video games."
6. Keep the Battle Virtual
Admin K said he worries the more trollish players may get into conflicts that escalate into violence when they meet to engage in gym battles. Gang violence happens every day over lesser matters, after all.
He worries real-world conflict may erupt from the game's factions feature – players can align with one of three teams (two of which, Red and Yellow, already hold troubled associations in Thailand).
"Don't be a troll. Don't shout 'Hey I'm Red! I'm here for your Gym!'," Admin K said. "It's like when you go to football matches, you wouldn't wear your team's jersey in the rival stands. Same goes here. Use common sense."
7. Stay Informed
From video guides and podcasts to exhaustive wikis, the game already has a deep body of reference material, and Admin K urged new trainers to read up as much as possible.
He said that knowledge will help trainers know how to get Pikachu as their starter Pokemon, save battery life and judge which Pokemon are better in combat.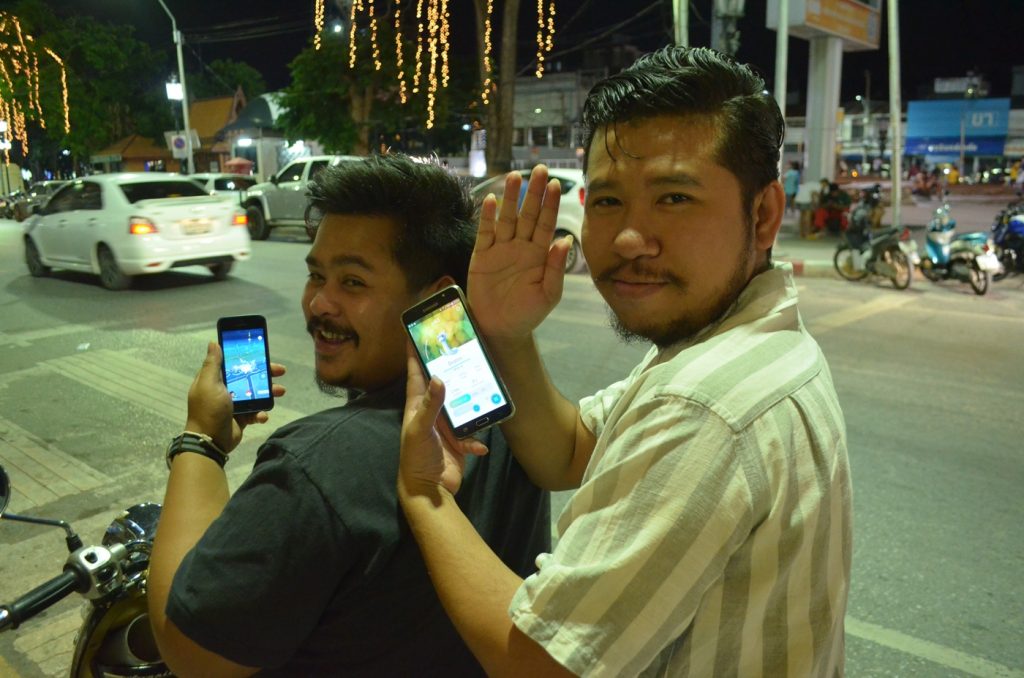 He realizes that most people do not do this.
"There's one time I literally just posted a technique for saving battery by turning off the [augmented reality display] and how to do it, then someone commented, how do I turn it off?" Admin K said. "Even the name of my Page confuses some people. We aren't the developers. … But some people still message me asking me to place more Pokestops!"
In that respect, even high-ranking officials and media professionals aren't faring better. A top government regulator has shared his concern some players are buying Pokemon from each other, while media from Bangkok Post and Associated Press continue to mistake True Corp as being the game's distributor in Thailand (There is none).
Related stories:
Officials Want Pokemon Go Developer to Restrict Pokestops
Official Suggests Flooding Tourist Sites With Pokemon