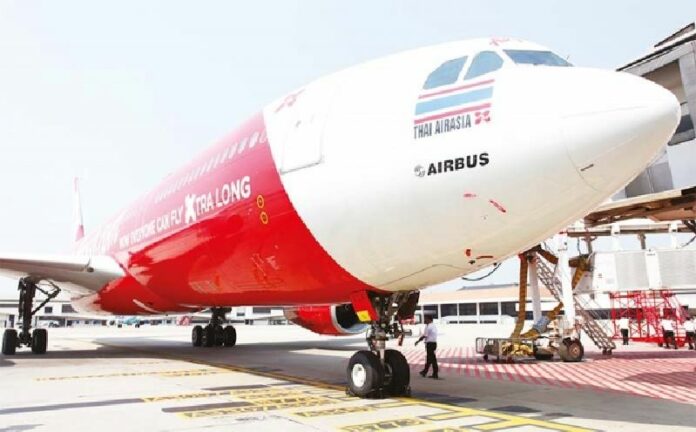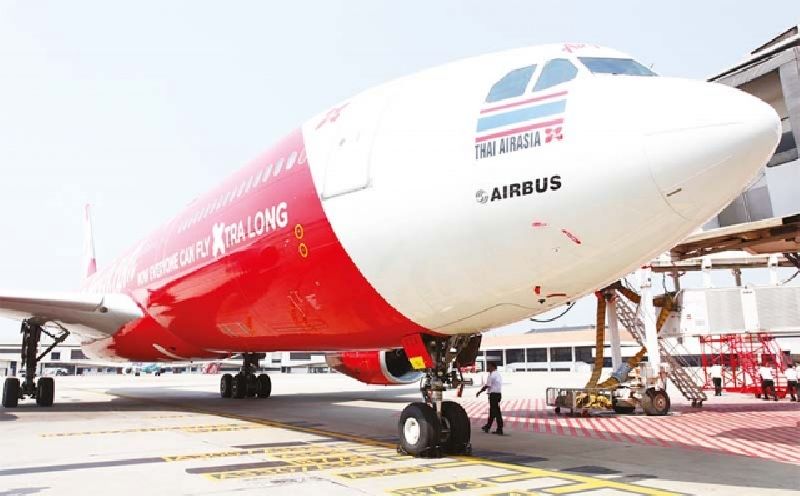 BANGKOK — Flight attendants are trained to handle all kind of emergency situations, but being forced to grovel at the feet of disgruntled passengers is probably not on the list.
That's what a Thai AirAsia hostess had to do after an Aug. 26 flight to appease a woman who believed the attendant had insulted her autistic daughter. Online accounts of the Sept. 2 incident said she was forced to prostrate herself by airline management; the company said it was a voluntary act of contrition.
Following outrage on social media, where many expressed sympathy to the flight attendant, and a meeting in Bangkok called by airline CEO Tony Fernandes, the company admitted that the kowtowing happened but insisted the staff member did so voluntarily.
"The situation on the day of the incident could only be described as highly sensitive and emotional for all involved," Tassapon Bijleveld, an executive of AirAsia's Thailand office, said in a statement Thursday. "But we maintain that our executives never obligated our staff to perform an act of prostration."
Fernandes, who was in Bangkok for an unrelated media event, said online he's met with Thai AirAsia employees to talk about the issue.
"Good session with Thai staff," Fernandes wrote on Facebook earlier Thursday. "An investigation will be done and action taken that. I met cabin crew and was good. Tomorrow I go to Hat Yai to meet her parents . My fault. I'm the leader. We need better procedures on both sides. And we will get better."
It began when someone started a thread on the popular Pantip forum Tuesday asking if rumors were true that an AirAsia employee had been forced to graab, or prostrate themselves. Soon people identifying themselves as friends or associates of the flight attendant, identified as chief purser Awatsara, flooded the thread with comments.
They allege that a passenger named Jumpoon Chavasiri felt Awatasara slighted her autistic daughter by asking if she needed any special attention. Tension between Awatasara and Jumpoon reportedly grew throughout the Phuket to Bangkok flight, commentators said, partly because the attendant didn't serve Jumpoon.
After the flight landed, Jumpoon filed complaints to AirAsia's office in Bangkok, which she later wrote about publicly on Facebook.
"Mr. Tassapon, no matter where you extend AirAsia operations to, you won't have any success as long as you still have a staff member with a rotten heart named Awatsara from flight FD3006," Jumpoon wrote in one post.
Both Awatsara and Jumpoon appeared to have deactivated their Facebook accounts by Thursday.
Voluntary Humility or Forced Humiliation?
But it was happened next that some found alarming. Someone claiming to be Awatsara's colleague wrote that airline managers summoned the purser to a meeting with Jumpoon and her daughter where she was ordered her to graab, or kowtow, three times in apology.
Graab is a display of the utmost humility in Thai culture, especially if done in front of someone's feet.
The allegations drew outrage from many online who feel that the air hostess was unfairly punished and humiliated, sparking a hashtag called #AirGraab.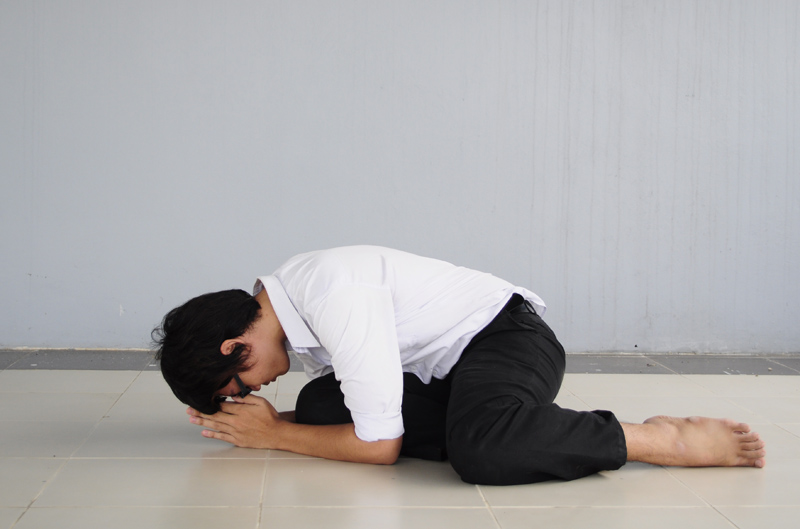 "Whether the air [hostess] made a small or big offense, she was not supposed to be forced to graab. If you're upset at her, you should file a formal complaint. This is 2016 already, not an era when slaves were kept. Have you watched too much period drama?" tweeted Teddy_B08.
Another user, Didixxii, tweeted, "Let me say right here that I would tell my kids, relatives and anyone I know not to apply for a job here. Forcing its employee to graab? If she did something wrong, just punish her. If she did something wrong big time, just fire her."
But in an interview with the media on Wednesday, CEO Tassapon said the online crowd got it wrong: Awatsara only performed graab once, not thrice, and no one forced her to do so.
"Our crew member graab in apology to the passenger once, and they also took a photo together, because everything ended well. They understood each other," Tassapon said Wednesday. "I want this matter to be over. I don't want people to keep escalating this, because everything is already over."
In a follow-up statement released Thursday, Tassapon said the company would adjust its policies to have the Customer Relations Department handle all passenger complaints in the future to avoid a similar incident. He also apologized to Awatsara and her family for what happened.
"We affirm that we highly value the feelings of our employees and are disheartened by what has happened to the staff member in question … and both Mr. Tony [Fernandes] and I will today be meeting with the staff member and the staff member's family to extend our genuine apologies," Tassapon said.