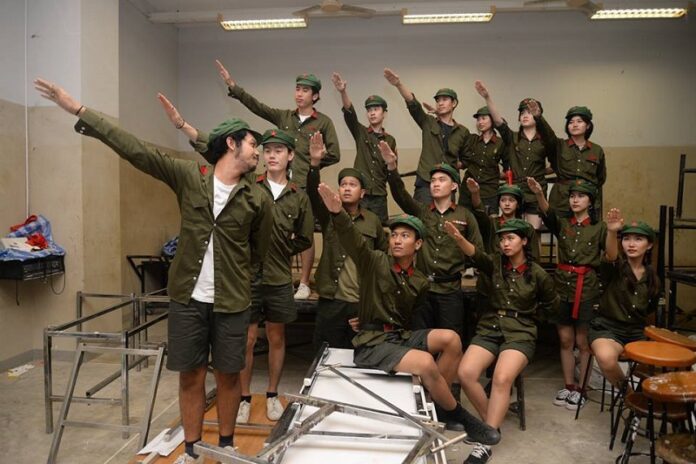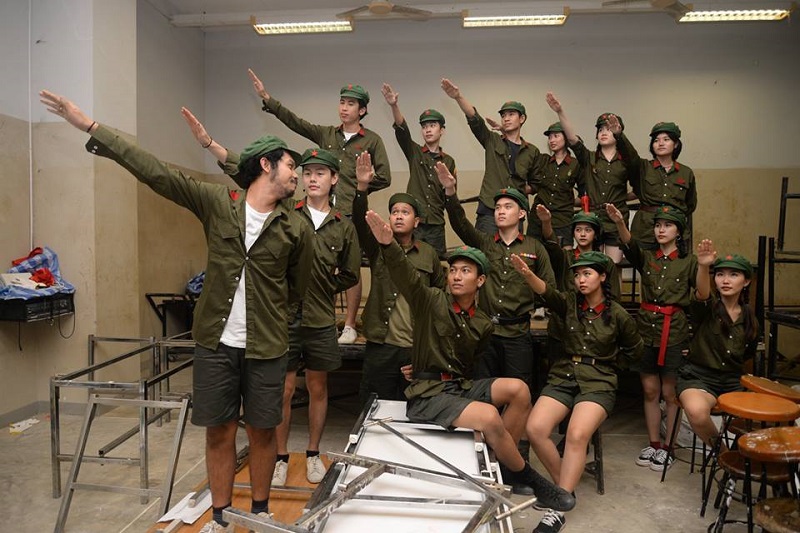 BANGKOK — Thailand's university students again showed their zeal for genocidal chic in leaked photos showing seniors from a top art school dressed up as Adolf Hitler and Chinese Red Guards, reportedly for a hazing ritual.
In photos that went viral after being made public by student activist Parit Chiwarak on Sunday, students said to be from the Faculty of Decorative Arts at Silpakorn University mug in uniforms of the Red Guards, the fanatical students organized by Mao Zedong in the mid-1960s who went on a campaign of torture and murder. At least one student cosplayed as Nazi Party leader and German Fuhrer Adolf Hitler.
Whether dressed as German fascists or Chinese communists, the students all raised Nazi salutes in the photos.
Someone answering the phone at Silpakorn's faculty said Monday that no one was present to speak on the matter. The university has made no statement.
Update: Silpakorn Apologizes for 'Shameless and Irresponsible' Sieg-Heiling Students
The photos went viral after they were posted by Silpakorn student Washirawit Santipiboon, who has since made them unavailable.
Parit, a prominent student with a group called Education for the Liberation of Siam, said he was told the costumes were put on for seniors to issue orders to freshmen as part of university hazing rituals known as rub nong.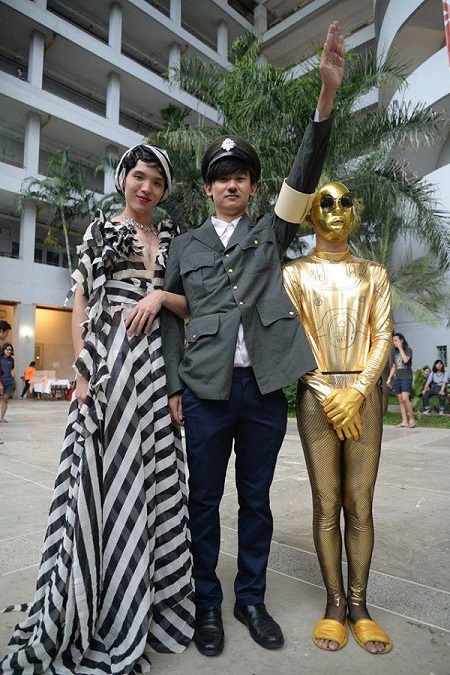 Humiliation and obedience are common themes to such hazing, a practice which has been criticized for the occasional injuries and deaths which result.
Parit said his the photos were from a day the uniformed seniors were supposed to apply the most pressure on the freshmen before embracing them as part of their group and school.
"If they just dressed for fun, then they are just simply ignorant," Parit, 18, said Monday. "But it seems they brought dictatorial symbols to use with dictatorial activities."
Parit said the photos provided another illustration of Thai students' poor education on global history.
Chulalongkorn University apologized in 2013 after its graduating seniors posed for photos doing the Nazi salute in front of a mural of "superheroes" which included Adolf Hitler. Some parents were aghast in Chiang Mai in 2011 when students at a school there dressed in elaborate SS costumes for an entire Nazi-themed school parade.
Soon after the junta seized power in 2014, it produced a video promoting good values among children in which Hitler made an appearance.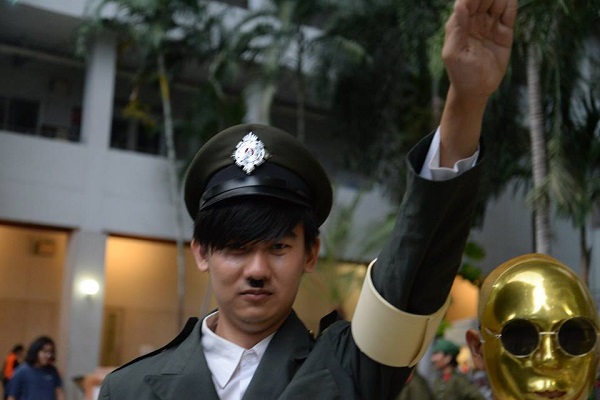 Nazi imagery, while reflexively objectionable to many in Western culture, isn't as reviled in Thailand, where many are not intimately familiar with the genocide carried out in Europe during World War II.
Instead it is often found on cheeky T-shirts and stickers as a counterculture symbol along the lines of Darth Vader, Che Guevara and Mao.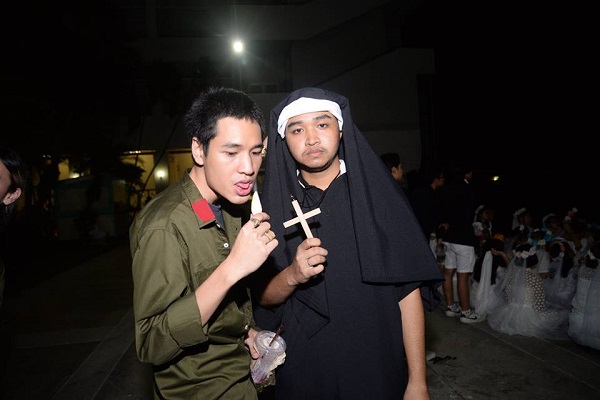 Related stories:
Director Defends 'Hitler Scene' in Thai Junta Film
University 'Hitler Mural' Leads To Flurry Of Apologies – And Gag Order