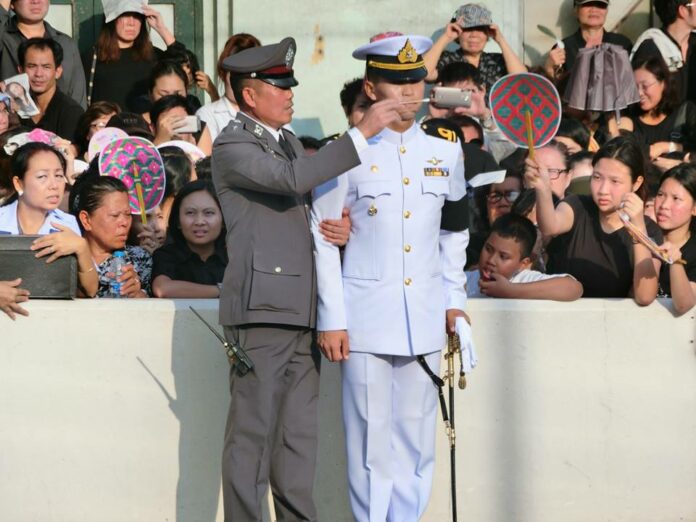 BANGKOK — Photos of a naval officer nearly fainting as he stood guard near the motorcade carrying His Majesty the Late King's body Friday evening have gone viral on social media, drawing praise for his perseverance.
The story was first posted online by one of the tens of thousands of mourners who lined the roads from Siriraj Hospital to the Grand Palace for a glimpse of the van carrying King Bhumibol's body, which will undergo a series of funerary rites for months to come.
Read: King Bhumibol, Monarch and Father to Millions, 88
"His spirit is amazing. Even though he stood under the sun for a long time to the point of almost fainting, he wouldn't abandon his duty," wrote Prueksachat Cherdchai. "Other officers volunteered to take his place, but he wouldn't give up. A policeman offered him water, he wouldn't drink. He would only do his duty for our Royal Father."
The post was soon widely shared on social media. It had received more than 129,000 likes and reactions on Facebook by Saturday afternoon.
The officer was later identified as Lt. j.g. Charnrawee Daengyai of the Royal Thai Naval Academy. He told reporters Friday night he was about to pass out because he didn't have enough sleep the night before.
Charnrawee added that he declined to be relieved by his fellow officers because his duty was to honor the late King's body as it went past him.
"It was a great mission in which I must succeed, no matter what condition I'm in," Charnrawee said.
King Bhumibol died at Siriraj Hospital at 88 on Thursday, a momentous day for Thailand where most have no memory of a king other than Bhumibol.
His funeral is expected to last for months. On Saturday the royal household set up a guestbook at the Grand Palace for mourners to sign their condolences.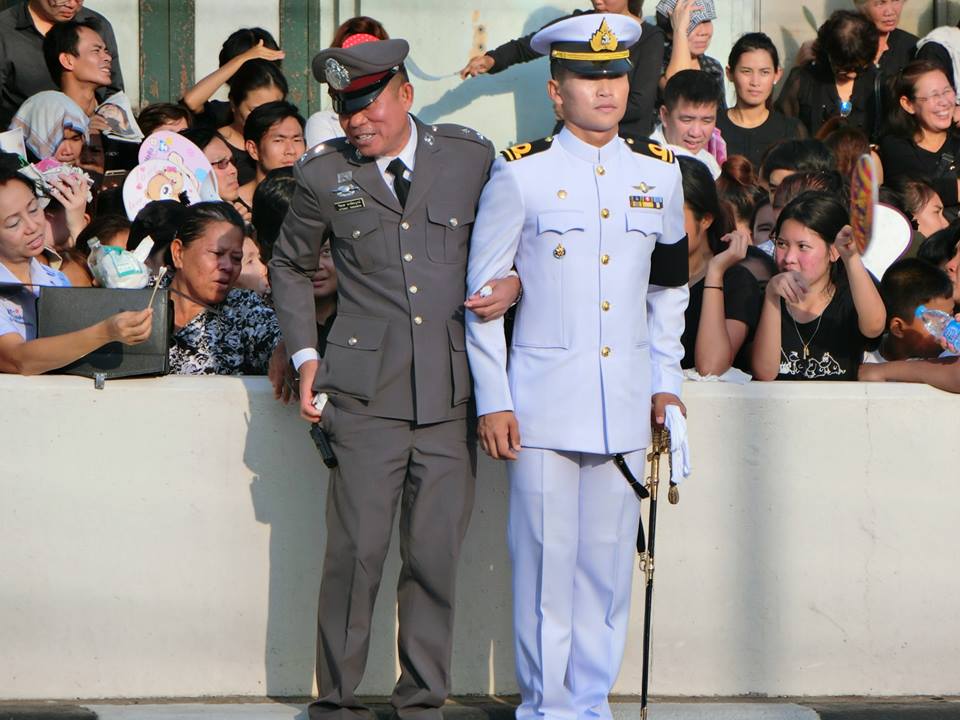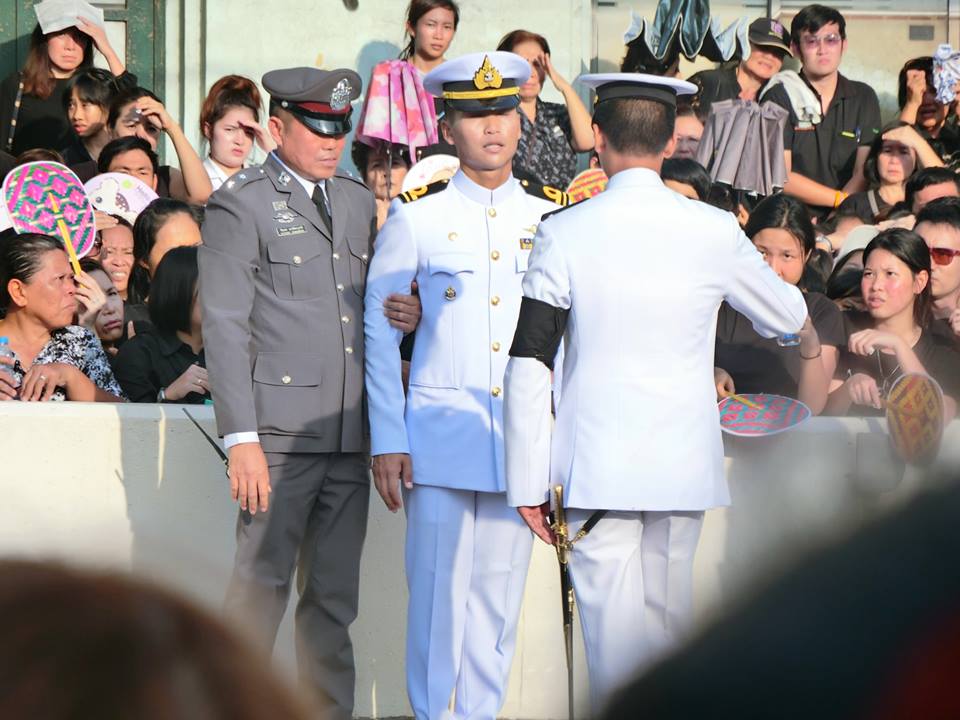 Related stories:
Celebrities Mourn Death of King Bhumibol
Crown Prince Leads King Bhumibol's Funeral Procession
Black Friday: Crowds Throng Palace For Final Glimpse of King (Photos)
What's Canceled, Closed and Open in Bangkok During  Mourning Period
Crowds Swell Along Route of King's Journey to Palace
Crown Prince Not Ready to Take Throne Yet, Prayuth Says
Mourners Remain at Siriraj, Some Hope For Miracle (Photos)
Prayuth Calls for Year of Mourning for King
Grief Pours Out Home and Abroad for Death of King Bhumibol