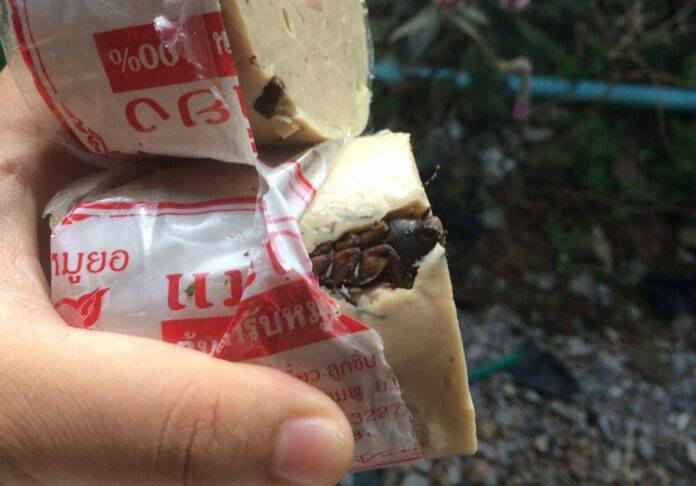 LAMPANG — A 20-year-old student in Lampang province was shocked when she began preparing her 40-baht Vietnamese pork sausage breakfast Sunday and found an unlisted ingredient – an entire colony of cockroaches.
Papawarin "Manow" Kruepang said she found dozens of roaches inside her Moo Yor, which she posted photos of online to the revulsion of the internet.
"Be careful when you buy groceries. They come in whole bodies, not only parts. They're inside the sausage. Disgusting," Manow wrote Sunday on Facebook. The post is no longer available.
https://www.youtube.com/watch?v=SW0_St5tjCQ
Manow told a reporter she had already filed a complaint to her local public health office to investigate the situation with her sausages made by local food packager Mae Tiang.
No one answered the phone numbers listed for the company on Tuesday.