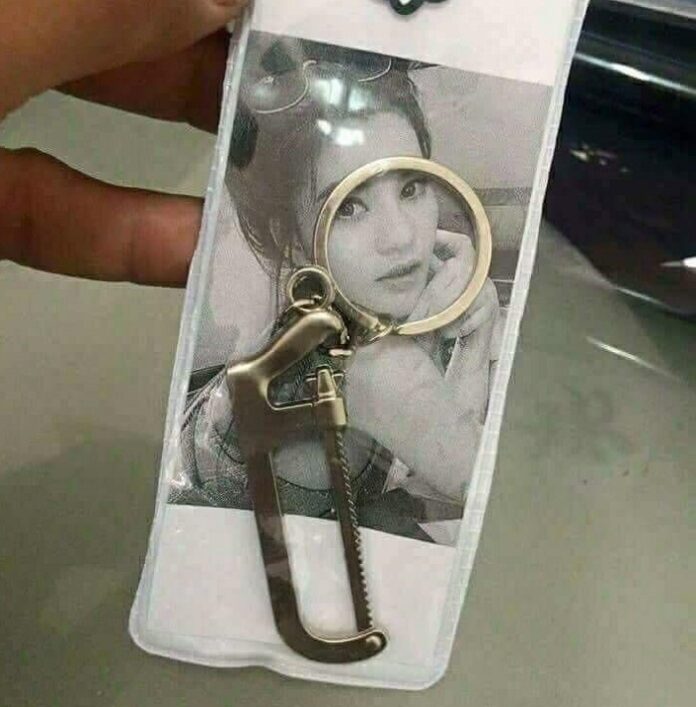 BANGKOK — The government took steps to regulate popular Facebook pages this week, and among the 30 such pages summoned to meet with broadcast regulators was a 6-month-old page called "E-Jan."
With more than three million followers, the page recently surpassed traditional media in the all-consuming story of a woman cut in half in the northern province of Khon Kaen, the coverage of which has raised the stakes for the traditional media struggling to convince the public its freedoms should be upheld.
Read: Woman Dismembered For Revenge, Not Drug Trade: Police
Designating E-Jan a "broadcaster" due to its reach and influence, regulators said they want to gather input from pages which have more than a million followers before they devise rules to regulate them.
A top official's explanation made clear the goal is to rein in the pages by bringing their admins into the fold of government censorship, or as it's regulation.
"If there is a system, there will be right and wrong people, good and bad people," Nathee Sukonrat, vice president of the National Broadcasting and Telecommunications Commission, or NBTC, said Wednesday. "So we can prevent or punish those who cause damage to the industry."
One question yet unanswered is how they will deal with pages run anonymously. While E-Jan's admin and a number of others appeared at Wednesday's meeting, other anonymous operators ignored the summons.
Traditional media with online operations such as Khaosod newspaper, which commands the largest online following in Thailand, were exempted from attending the meeting, as regulators said they were publishers.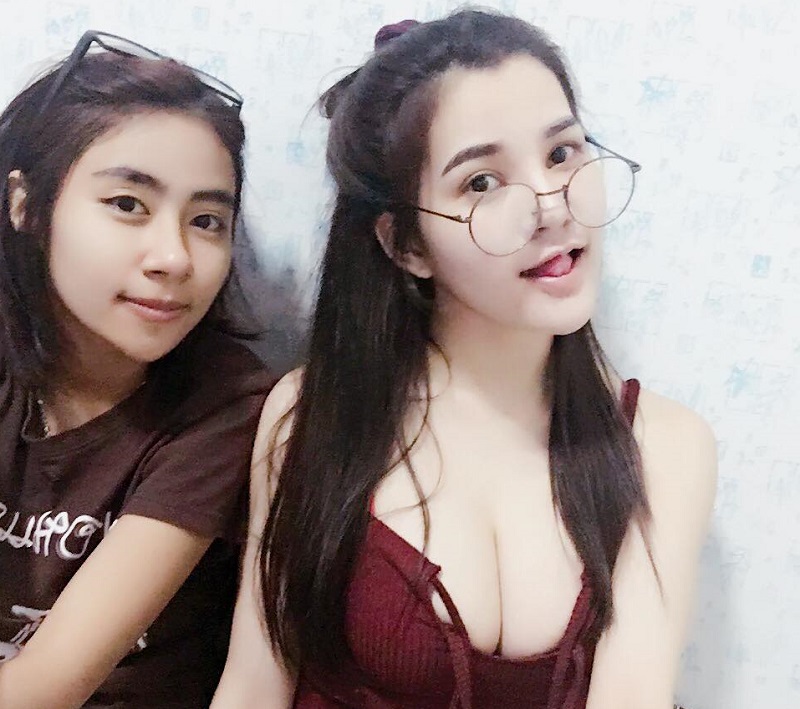 Since seizing power the military government has sought to extend its sway over traditional media  to the online realm and go after its critics there. So Wednesday's meeting was perhaps no surprise, considering Facebook pages have proven more influential than the mainstream news narrative.
After national media attention became consumed by three murder suspects elevated to quasi-celebrity status two weeks ago, E-Jan not only won the largest audience share but led the way in steering the conversation as media organizations competed fiercely for clicks.
Run by a small group of crime reporters, the page has grown explosively in six months. One video alone has been watched 12 million times in six days. They built an audience for their simple, Facebook-friendly storytelling style, exclusive interviews and live reporting from the field. Before long, mainstream media outlets were citing them in reports.
The former president of the National Press Council, Chakkrish Permpool, said E-jan became the main resource in the case and contributed to the public backlash over whether the case received too much attention.
The government's move to control online influencers follows an effort to require all people working in the media to obtain government-approved licenses to work. The licensing component of the so-called "media reform" bill was recently dropped under fierce objections.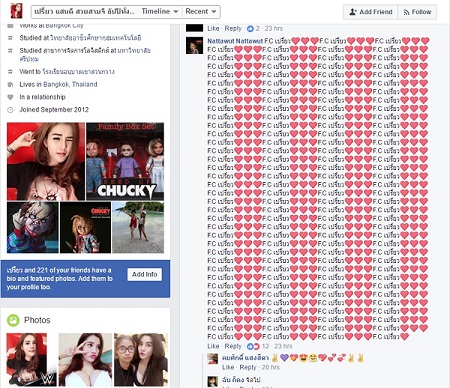 Was the Media Irresponsible?
Regulation has has become a by-word for censorship under the regime, which has relied on the NBTC to shut down critical political coverage it doesn't like.
The idea of regulating the press was raised anew following the coverage of the outrageous murder case. To the obsession of many and discomfort of some, all lenses turned to focus on 24-year-old prime suspect Preeyanuch "Preaw" Nonwangchai.
The murder of Warissara "Amm" Klinjui, has consumed most of the oxygen in the mediaverse since her body was found sawn in half on May 25. Preeyanuch said she lured the karaoke bar worker for a revenge-beating that ended with her allegedly strangling the other woman to death. She and three friends later sawed her into two pieces they put into large buckets and buried before fleeing to Myanmar.
With the tabloid-ready, grisly details about the woman's horrifying means of death to the racy online image cultivated by Preeyanuch and her friends, the story quickly became the topic on everyone's lips.
The backlash was equally swift. Within days debates sparked over timeless kindling such as whether the media should be blamed for the violence. Doctors and experts weighed in on whether Preeyanuch's apparent obsession with Chucky the murder-doll of the Child's Play horror film series was a factor.
Bizarre headlines raised valid complaints about media ethics, such as "At least she knows how to be dutiful. A look at plans for the home Preaw is building for her mom" from Manager Online. "Pilot who flew murder gang that dismembered Amm opens his heart," by Nation TV for a recitation of Facebook posts by the man who piloted the Royal Thai Police plane that took the trio on what amounted to a post-arrest tour of the country.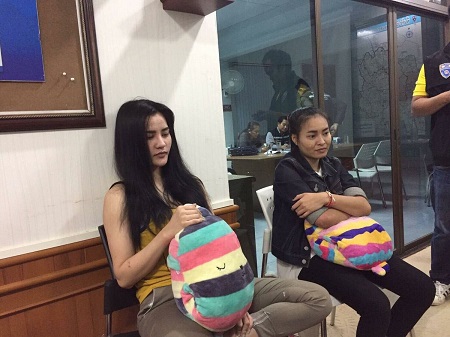 The coverage was faulted for going beyond humanizing the suspects, feeding a worship cult idolizing the three confessed murderers, a la "Natural Born Killers."
"Preaw is an idol for having a human sense of responsibility," Facebook user Pornprom Boonchupa wrote on Preeyanuch's page. "She returned to face punishment for what she did. Those rich people who flee after killing people in car crashes should take her as an example."
Many others commented "FC Preaw" on her page.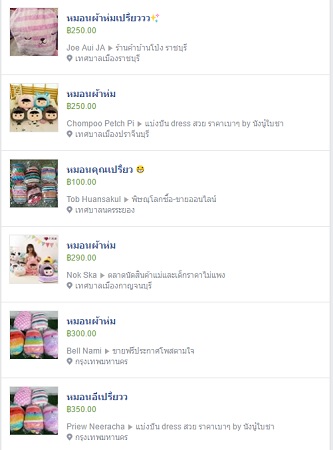 Prime Minister Prayuth Chan-ocha weighed in that he was upset to see the same type of backpack Preaw was carrying become a trending product.
He had no reservation about blaming the media and used it yesterday to promote the media bill, saying the press couldn't be trusted to regulate itself.
Sakulsri Srisaracam of Panyapiwat Institute of Management said the murder case was a wasted opportunity for the press to prove its professionalism and standards – which would have won more support from the public to stand up for a free press.
"If they run after what social media are talking about, We won't be able to distinguish the professional media from average people who publish information online," she said.
Related stories:
Did 90 Cops Really Arrest Alleged Dismemberment Trio?
Woman Dismembered For Revenge, Not Drug Trade: Police
Gruesome Murder Suspects Arrested in Myanmar, Extradited
3 Women Wanted in Grisly Murder Not Arrested in Myanmar
Dismembered Woman's Final Words: 'If I Survive, Then You Die'