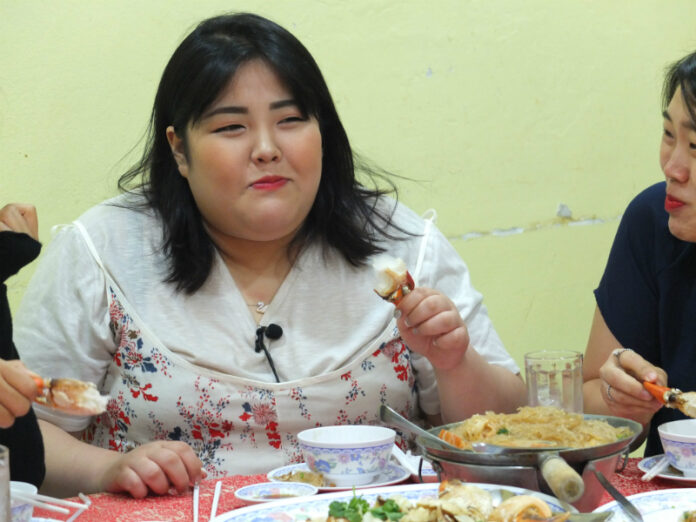 BANGKOK — Most people probably wouldn't sit in front of their computers to watch someone eat for several minutes. But millions seem to be willing to see one Korean woman enjoy her meals again and again – so much so, that one of her videos has amassed more than 18 million views.
Yang Soo-bin said she doesn't know why so many people like to watch her feasting on food, let alone why a country located thousands of miles away such as Thailand has garnered her strongest fan base.
"I want to know too," the 22-year-old internet influencer said through an interpreter as she had lunch Wednesday in Bangkok's Chinatown. "Korean fans recognized me as a famous figure. But for Thai fans, I can feel they really love me."
The reason appears to be simple. Most people say watching Yang stimulates their appetite. But real fans said there is something more than that.
The 130-kilogram woman has qualities uncommon to Thai net idols: Soo-bin eats in a naturalistic way, honestly. Most importantly, she eats the way Thais can never do in public without being judged.
Fans say they are entertained by her expressiveness, loud slurping, open-mouth chewing and child-like finger-licking when she enjoys her food.
She's discarding all the things deemed taboo by Thai etiquette.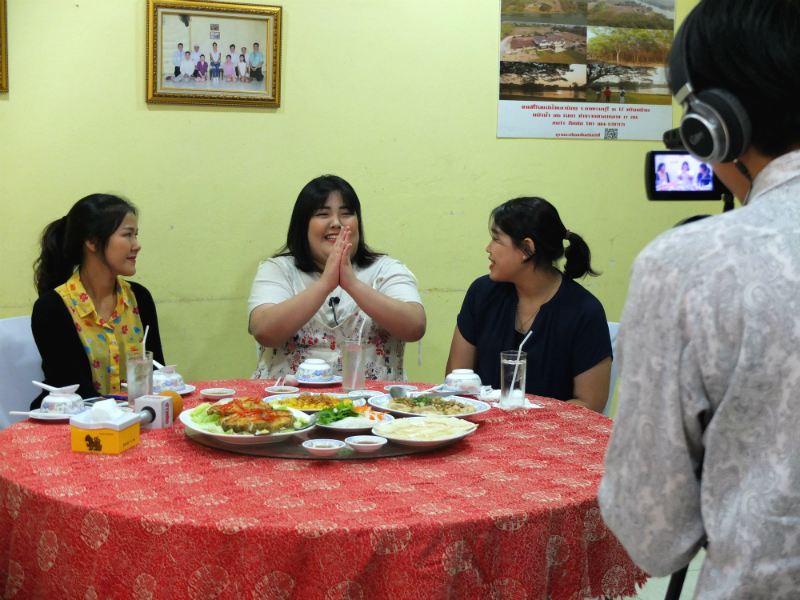 "She uses her hands to eat. She tears food aggressively. She doesn't have to sit and eat it politely," wrote 25-year-old fan Thanyaporn Chandit.
Thanyaporn said the voracious way Soo-bin eats without caring about her appearance "soothes" her in some way. The fact that she doesn't speak English and that her Thai is little beyond "Aroi" and "Im Laew" never matters.
"She doesn't have to explain how the food tastes. She just eats," Thanyaporn said. "If it's delicious, she communicates through her voice and facial expressions."
Soo-bin arrived in Thailand on Tuesday and started to appear on several mainstream media platforms. If it proved anything, it was that outside the arena of her fanbase, her eating enthusiasm still makes many Thais uncomfortable.
Conflict between her fans and the self-appointed culture police erupted anew with every Facebook livestream.
"She chews so loudly," wrote Facebook user Direk Kambook.
"Seriously, if someone eats loudly like this next to you, isn't it disgusting?," wrote Facebook user Nufon-Non Nu-urai. "Thai culture doesn't approve of this."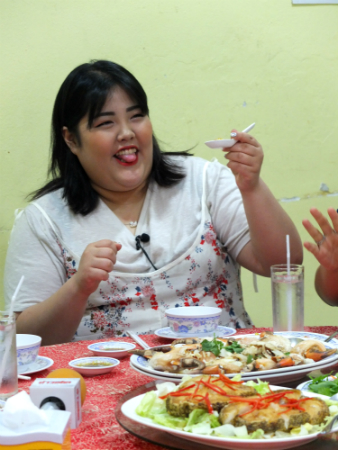 "I was distressed to see those comments attacking her," said Puangchomphu Meenuchanat, a fan from the northern province of Chiang Rai. "It's just a different culture. For Koreans, eating like that means the food is delicious. It honors the cook."
Puangchomphu said the slurping was one of the things verboten to Thai internet personalities.
"They will never film themselves without putting makeup on, as she often does," said the 29-year-old fan. "They also focus more on commercialism and promoting goods. It's boring."
Despite how fans feel, Soo-bin does make some money with her mouth. Besides the revenue she gains from her widely viewed Facebook videos, Soo-bin's first visit to Thailand in February happened because she was hired by a fast food brand. And just a few days ago, she launched a set of Line stickers of featuring herself speaking Thai expressions.
Superfan Puangchompu said it was about her candor.
"She never fakes her feelings," Puangchomphu said. "I saw her in a program the other day, when there was a dish she didn't like. She expressed it honestly."
The Korean influencer, who is also a beauty blogger and entertainer, said she never imagined to make a living out of eating. Soo-bin said she never plans what she will do, rather, she just sets a camera to record and eats.
"I never talk to myself about how I will express," she said. "It's already a very happy question to ask myself daily, 'What will I eat today?'"
Additional reporting Chayanit Itthipongmaetee