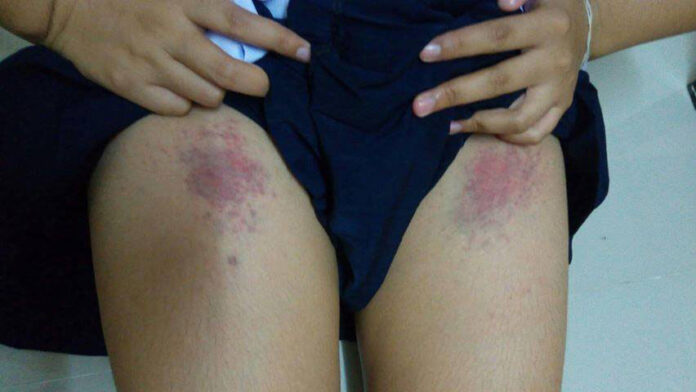 NAKHON RATCHASIMA — A student at a Korat university was allegedly forced to slap herself all day resulting in wounds that her sister reported to an anti-hazing online group, the details of which went viral Thursday.
After a student from Nakhon Ratchasima Rajabhat University came home with bruised legs from being forced to slap her thighs and shins all day as part of an alleged hazing ritual, her older sister contacted anti-hazing activist Facebook page Anti Sotus with photos of her wounds Wednesday to condemn the incident.
"She was forced to clap and slap her shins for a long, long time, so much so that her legs were swollen and bruised," Kollawach Doklumjiak, an admin of the Anti-Sotus Facebook page said Thursday.
The unnamed student is a freshman in the Faculty of Education.
Suthanan Pochatarn, deputy director of the university said Thursday he was unaware of the incident but added that violent hazing is not in keeping with the university's regulations.
"According to my daily meetings with the sophomores in charge of rub nong, everything proceeded normally," said Suthanan, who is in charge of student affairs. "The boundaries of rub nong should stay within singing and getting to know each other and shouldn't be violent at all. This year, we banned activities that included crawling in mud."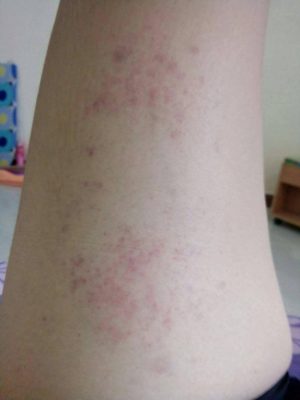 Suthanan said that freshmen who suffer violent forms of rub nong are welcome to file complaints at her office.
"The freshmen have rights too, they can come and complain," she said. "I always say, if you freshman wanna live happily, do what your heart wants. If you want to suffer, just copy whatever crazy thing the upperclassmen are doing."
"The girl went home and showed her wounds to her family," Kollawach said. "Then one of her relatives contacted us with the anonymous tip yesterday.
Hazing, or rub nong, activities usually occur in June and July of each year, before the new semester starts in August.
Read: 16-Year-Old Student Dies During Hazing
"Such hazing activities should be discontinued, because they are unproductive, uncreative and waste the free time of students," Kollawach said, referring to an activity in which upperclassmen encourage or coerce freshmen to attend day-long activities involving chanting, songs and games.
Thailand's universities are hierarchical, and defenders of the practice say it promotes the ideals of Seniority, Order, Tradition, Unity and Spirit, or SOTUS, among freshmen.
"This is the university's tradition," wrote SOTUS supporter and Facebook commentator Anuchida Yuakjangreed. "This isn't even hazing. They're just moves to call people to attention. Everyone is bruised and everyone has to do the moves, even the upperclassmen. No one is hurting the freshmen. Everyone is having fun."
During SOTUS rituals, freshmen have been seared with candles, forced to strip and some extreme examples have resulted in death.
Kollawach said this year's hazing rituals have not decreased in comparison to previous years.
"The rub nong this year has been more mentally harmful to students than physically, while in past years it was physical rather than mental harm," he said.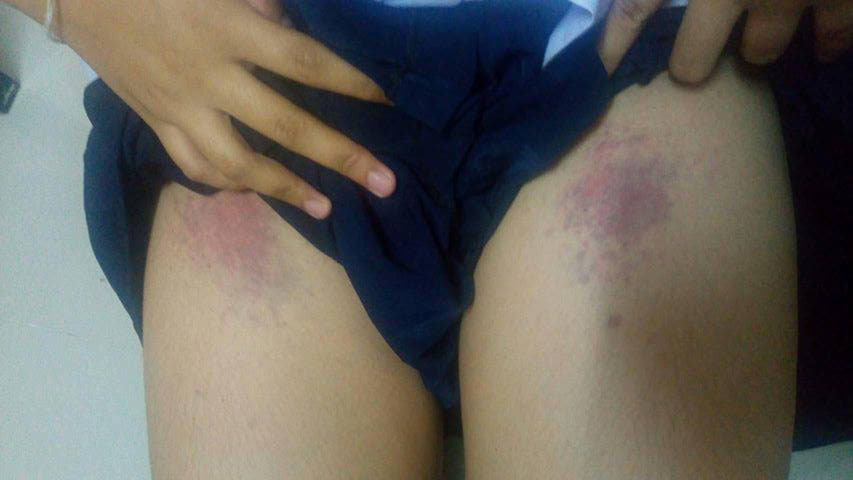 Related stories:
5 Hua Hin Students Suspended for Harassing Trans Freshman
Thorn in the Pillar: Freshman Makes Enemies Upsetting Tradition. Allies Too.
Chula Freshman Says Classmates Threaten Him For Calling Out Hazing
Chiang Mai University to Probe Violent Hazing Rituals
Student Seared With Candle During University Hazing