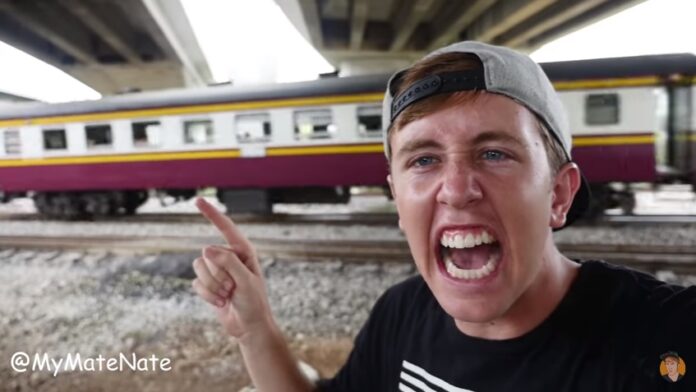 BANGKOK — A recent video of a controversial American YouTuber known as My Mate Nate flattening coins on train tracks drew criticism Friday for the hazards it involved.
Footage of Nathan Bartling, 23 – an American YouTuber with more than 3 million subscribers who makes videos in Thai – in which he is seen trying to flatten coins by taping them to train tracks was criticized Friday by the state railway authority and netizens for being dangerous. A police summons for Bartling for a previous YouTube stunt in which he is seen pitting his cats against a scorpion is also pending.
State railway Gov. Anont Luangboriboon said Friday by phone that he had not yet seen the video, but added that obstructing rail tracks with objects is illegal and could end up derailing trains.
https://www.facebook.com/darksidejingjing/videos/1794812400828800/
"Doing this is definitely wrong. Although [it] depends on the width of the tracks and the type of train wheel involved, there is still a chance of the trail derailing," Anont said.
After a storm of online criticism, Barling posted on Facebook that he had done research on the possibility of a derailment before he shot the video.
"From what we have learned, coins cannot derail trains, because they are flat objects, and are made of material that's softer than train wheels and tracks," Bartling wrote in Thai.
He added that no Thai coins were used.
Nonetheless, Bartling said he had removed the video because of the controversy it generated.
According to the Thai Criminal Code Article 230, obstructing railways or tramways with obstacles in a manner which can cause danger to the operation of trains can be punished with six months to seven years in prison and a fine of 1,000 baht to 140,000 baht.
State Railway deputy director Thanongsak Pongpraset likewise chastised Bartling's latest stunt.
"His actions are definitely inappropriate," Thanongsak told reporters. "If his actions lead to a train derailing, he will be charged with both civil and criminal punishments. If he damages any trains, he will have to pay damages to state railway."
Although the video has since been deleted from Bartling's channel, copies of it exist on social media.
Thai Train Story, a Facebook page dedicated to trains, also criticized Bartling for his actions.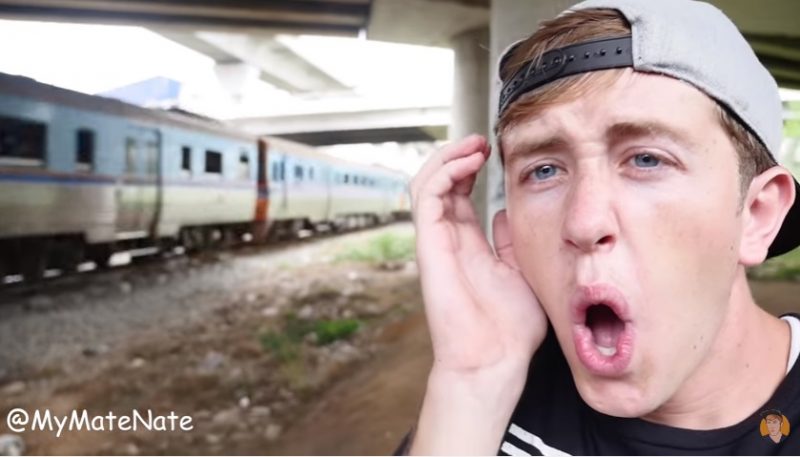 "Nate, I'd like to warn you as a fellow social content producer… putting metal objects or stones on train tracks can cause the train to derail. Even if it doesn't happen immediately, but the wheels can get damaged from it," wrote the administrator in a post Friday. "Putting coins at some angles on the rails can cause them to fly into the train and injure passengers."
The post added that the YouTuber's pranks were "getting out of hand."
"You have a lot of followers and many followers look up to you, and not all of them can analyze and differentiate. I support your good videos, but I have to criticize ones where you did wrong," it wrote.
It's not the first time that Bartling – known by his YouTube handle "My Mate Nate" – has irked Thais with his antics. In June, animal lovers filed an animal cruelty complaint about him to the police over a video in which he is seen confronting his cat against a scorpion. Police said they have summoned him for questioning over the matter.
Read: Police Investigate YouTuber for 'Cat vs. Scorpion' Animal Cruelty
"He must report [to police] within the next week," Lt. Col. Chatuphum Mutchakhen said Friday. "Of course there must be a charge of animal cruelty."
Chatuphum said that if Bartling fails to report to Prawet police within the next week, a second summons warrant will be issued.
อย่าด่า #MyMateNate มากนัก ติ่งเค้าจะออกมาปกป้องได้ยังไง เด็กประถมยังไม่เลิกเรียน

— Ajarn Adam Bradshaw (@AjarnAdam) July 14, 2017
"Don't berate My Mate Nate too much," tweeted Adam Bradshaw, a television personality and English teacher tweeted Friday. "How can his fans defend him? Primary school isn't out yet."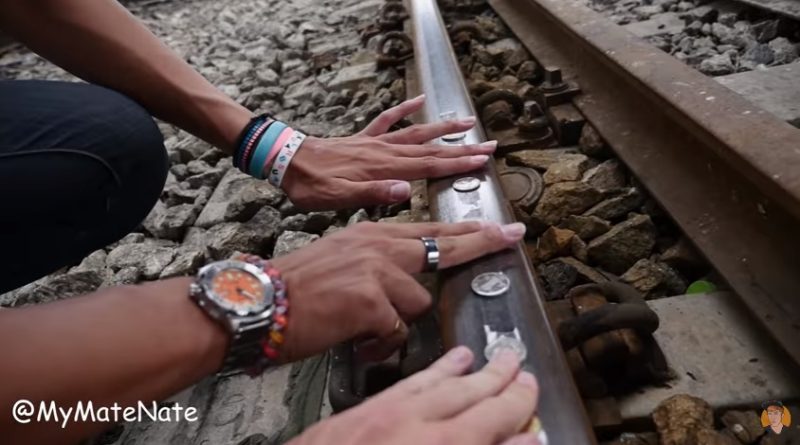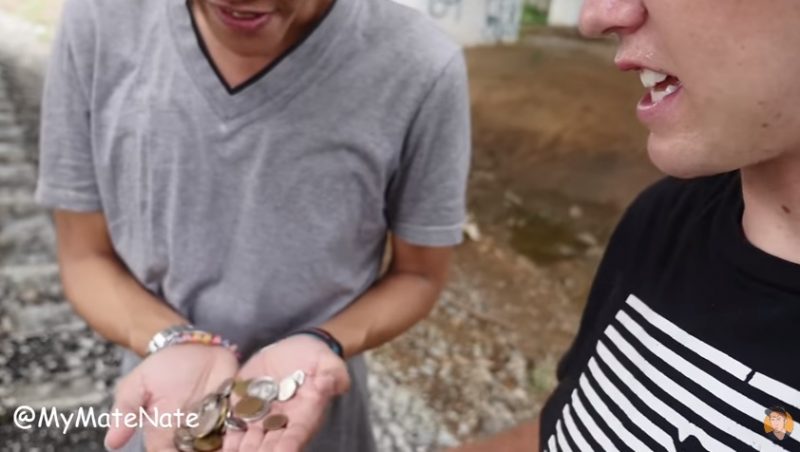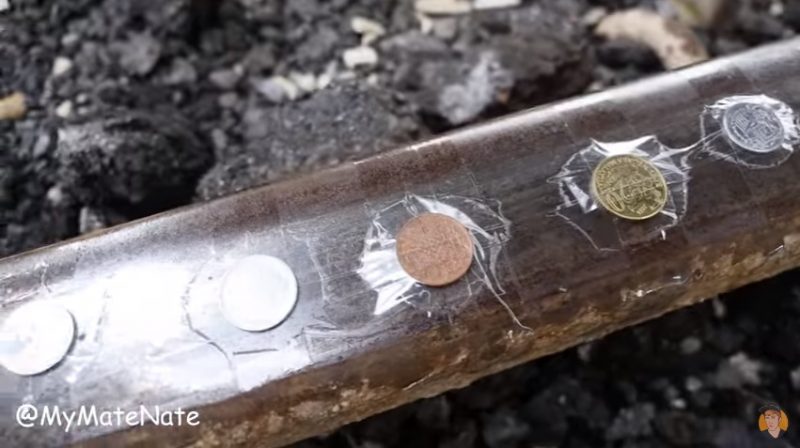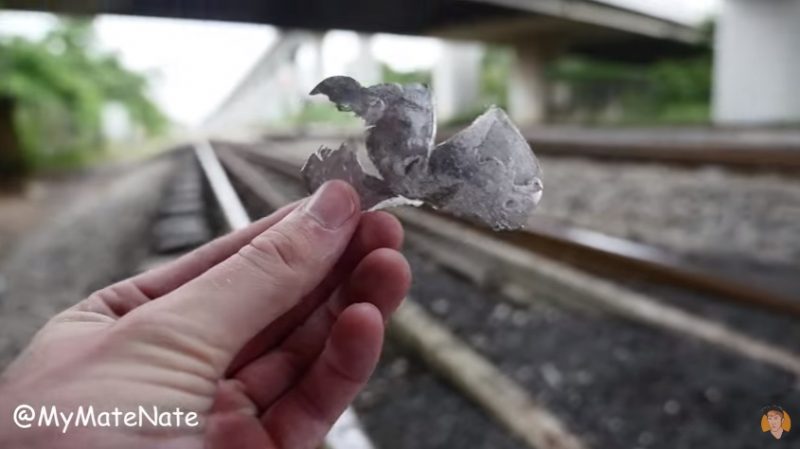 Related stories:
Police Investigate YouTuber for 'Cat vs. Scorpion' Animal Cruelty