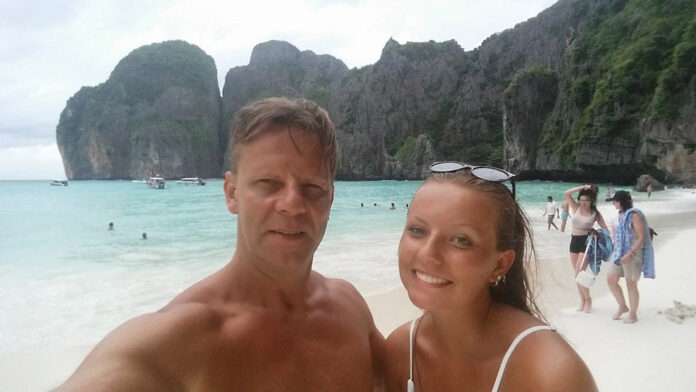 PHUKET — The internet Tuesday was singing the praises of a Swede who used his vacation time to clean up a Thai beach and encourage others to do the same.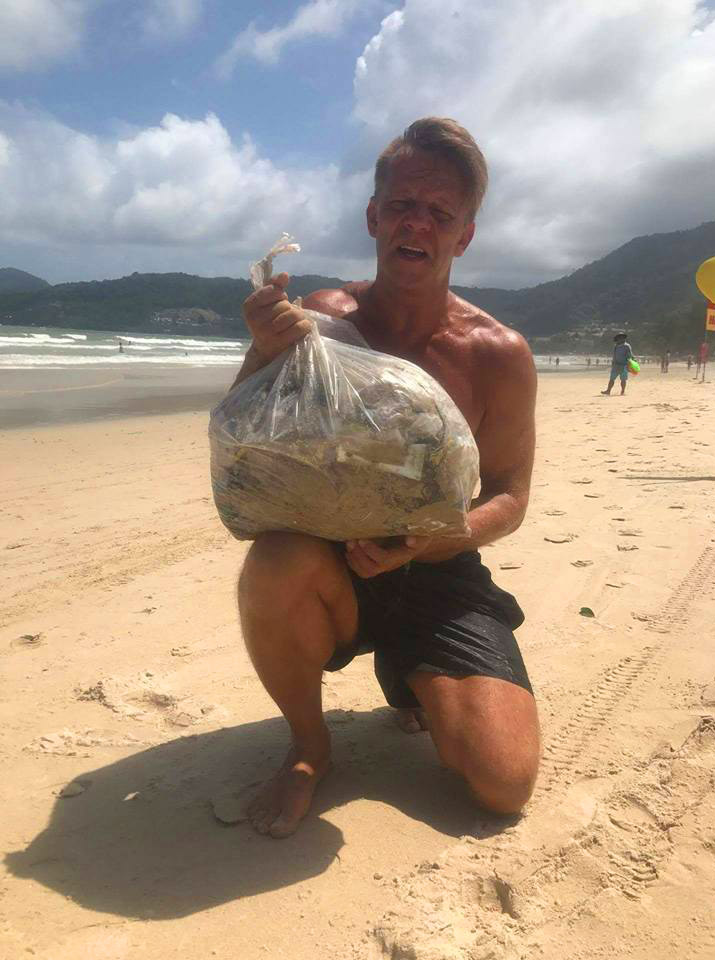 Marcus Kingo was being held up as a model tourist for a series of images posted online in which he and his 20-year-old daughter hauled trash from Patong Beach on Phuket. The images were posted Sunday to posted Sunday along with an appeal for other visitors to chip in.
"The first time we got to Phi Phi island beach, I remember looking at this beautiful beach with a gorgeous scenery, however when I looked on the shore I was sad to see all the garbage floating up on the beach from what I assume was mostly careless tourists. I was heart broken," Kingo wrote Tuesday in reply to inquiries.
Kingo said that's when he first grabbed a bag and started scooping up garbage. Soon, he said, others joined in, asking if they could help.
"It was nice to do something good," he wrote.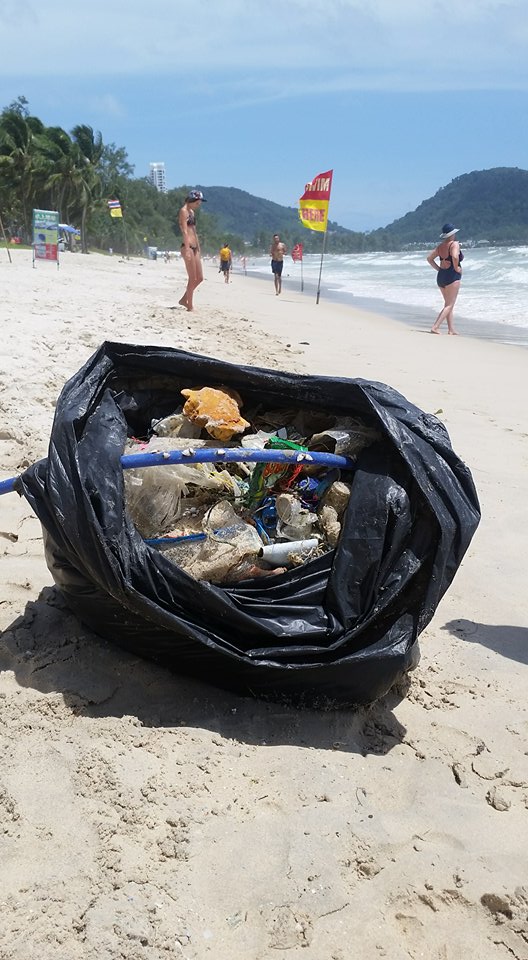 As of Tuesday, Kingo's tale had been reshared across the Thai internets, where netizens have responded with praise.
"The country needs tourists like these. He even cares about the cleanliness of our beaches even more than some Thais who litter," wrote the admin of Drama-addict, an online clearinghouse usually reserved for outrage.
Praise, however, wasn't Kingo's goal.
"It's very important I did not do this to get praise for my self [sic]," he wrote. "I only wanted other tourists to do the same. To take one hour from their vacation to do something nice, that we all benefit from it."