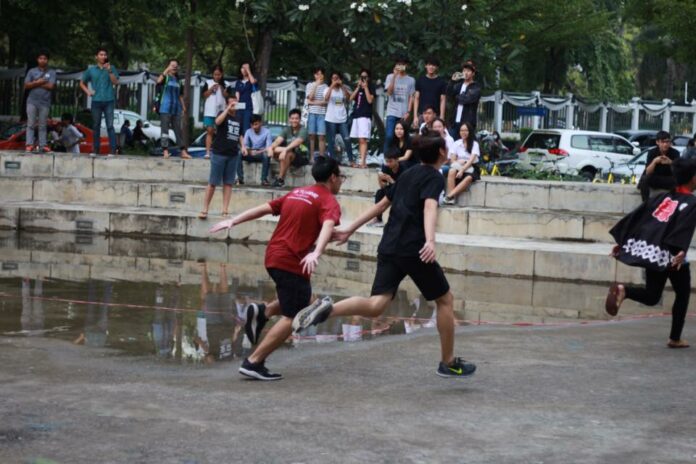 BANGKOK —  The public has been invited to run like Naruto, smoke yaa baa in front of Government House, scream for Doraemon and other randomness via Facebook events this past week.
The meme started late last month with spontaneous Naruto Runs in the United States and Singapore, a reference to an anime character who runs with his arms pointed behind him. Around that time, geeks gathered to "Scream Like Goku," the spiky-haired protagonist of anime series Dragon Ball.
But while foreign otaku draw the line at ridiculous, Thai fanboys have taken the meme into the absurd in a series of events competing to be more WTF than the last.
Many reference familiar Japanese cartoons. Some actually happened, others are just created for the lulz.
Naruto Run at Thammasat University (This actually happened)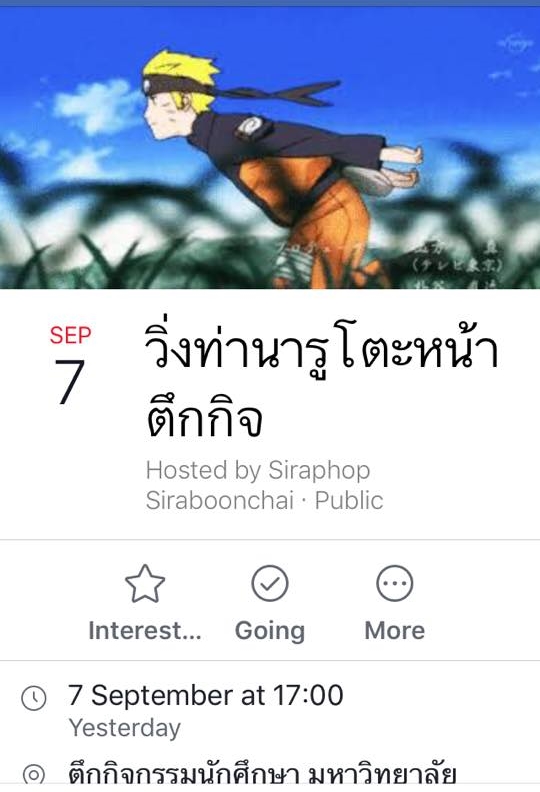 Imitate JoJo at Kasetsart University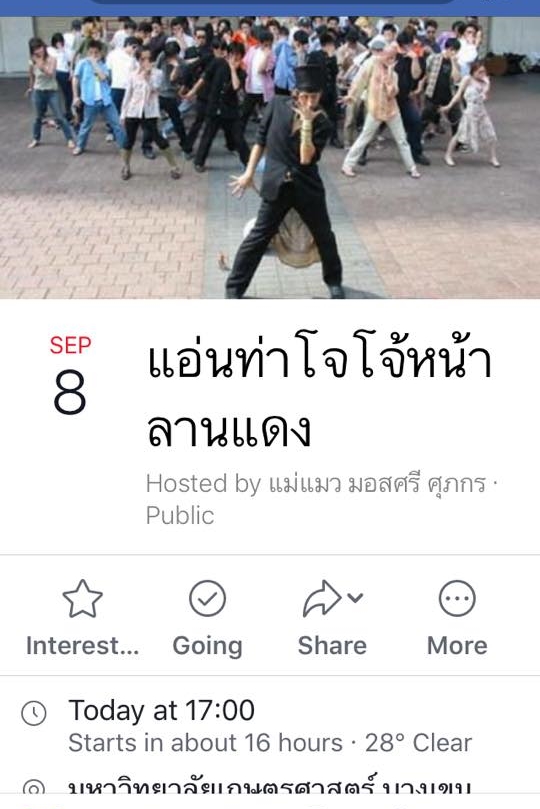 Engage in a Yu-Gi-Oh duel in front of the BACC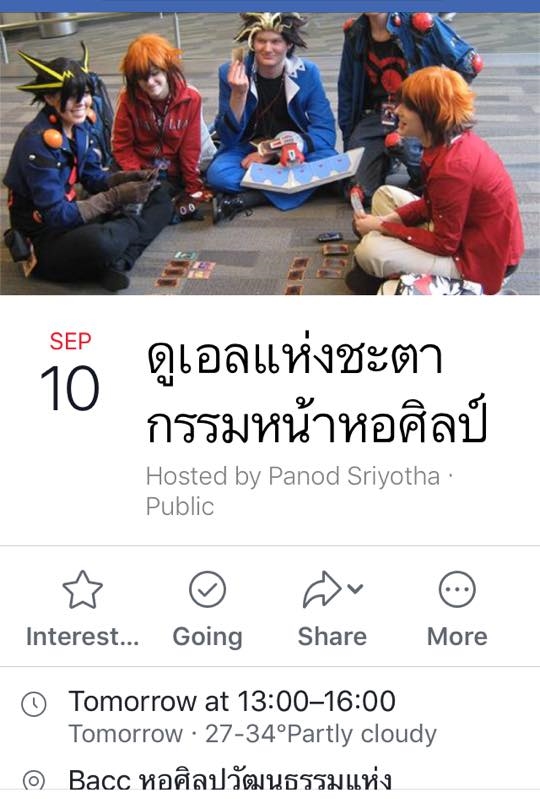 Shout for Doraemon's help at Mahidol University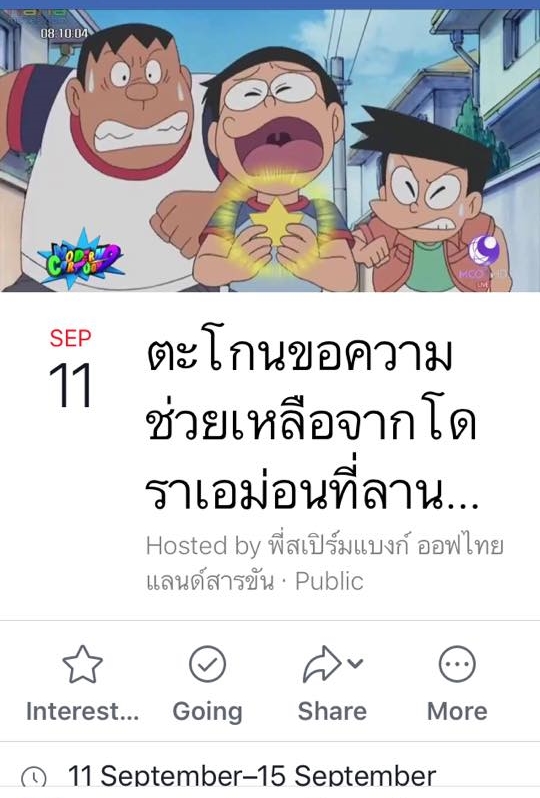 Some nod and wink at politics and current events.
Raise three fingers to ask for Half Life 3 at Ratchaprasong Intersection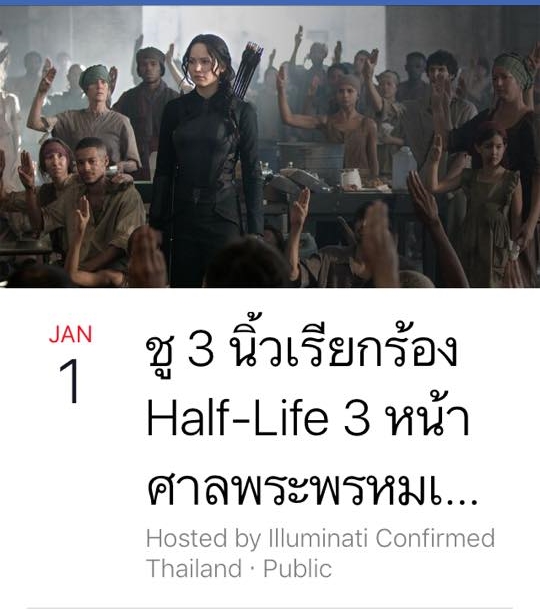 Shout 'I hate you!' like Anakin Skywalker in front of Government House.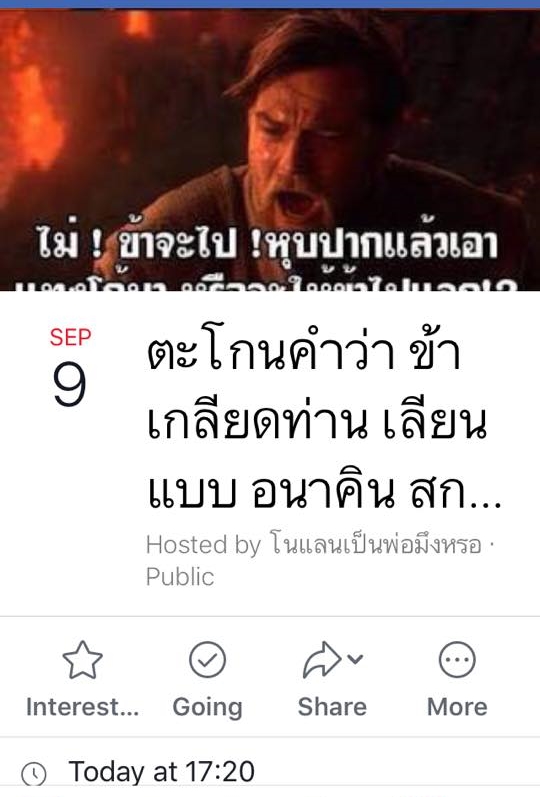 Naruto run while shouting "We want freedom to vote!" at Democracy Monument
Headlock a student at Chulalongkorn University.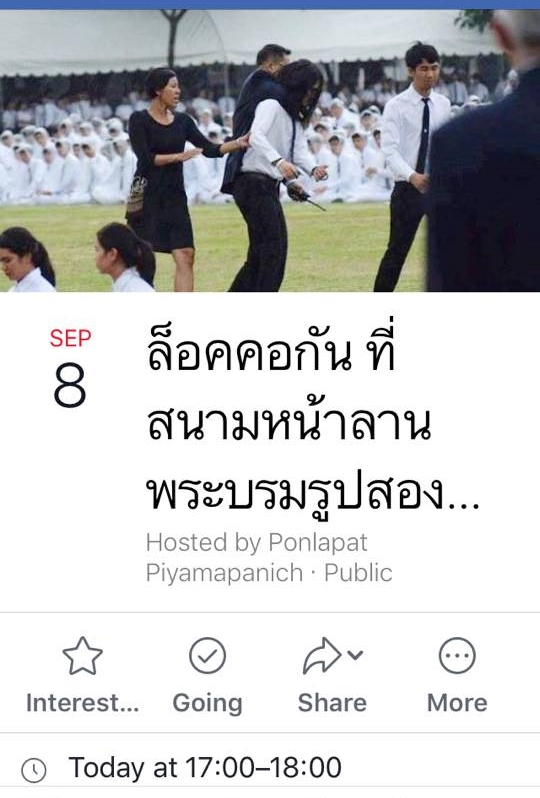 Others might be legally questionable.
Smoke yaa baa in front of Government House
Snatch gold necklace in Chinatown