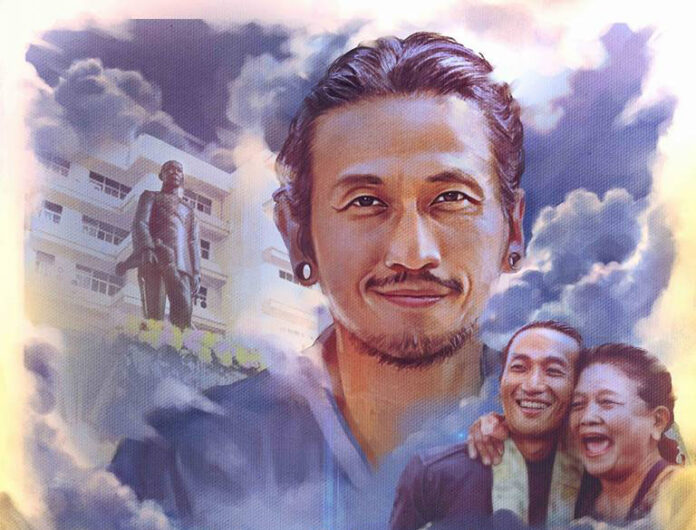 BANGKOK — Toon's sweat nourishes the land, and his body beams rays of cosmic light to bathe the people in his sustenance. The Bodyslam frontman unites Thais of all stripes, spreading beatific joy with every high-five and hug. Equal parts pious and compassionate, Toon's handsome radiance is adored by man, woman, child and grannie alike.
At least that's the take of some university students whose fan art takes the Toon craze to the next level with their fan art elevating the running rocker to mythical stature.
Although fanart of Artiwara "Toon Bodyslam" Kongmalai has proliferated since he set out on his cross-country charity run early last month, it's nine paintings by digital media students at Sripatum University that have stirred up discussion – and debate.
The glorious works posted by one of their professors were removed by Friday after some complained it defamed the king by literally painting the rocker-turned-philanthropist in the same light. By then they had been reposted everywhere.
Most comments online didn't see it that way.
"I don't think it's defamation," user Saksri Yodwiset wrote. "It's just that we don't get to see this type of art used with people other than the king. So people who don't understand this think that, whatever is used with the king can't be used in a common sense, and they count it as defamation."
Fan art for Toon, such as this watercolor by Prapas Cholsaranon, paintings by Arthit Kannikar or live drawings by user Darawong Jaengjaidee, have been sold, with their creators insisting the profits would go to Toon's charity cause.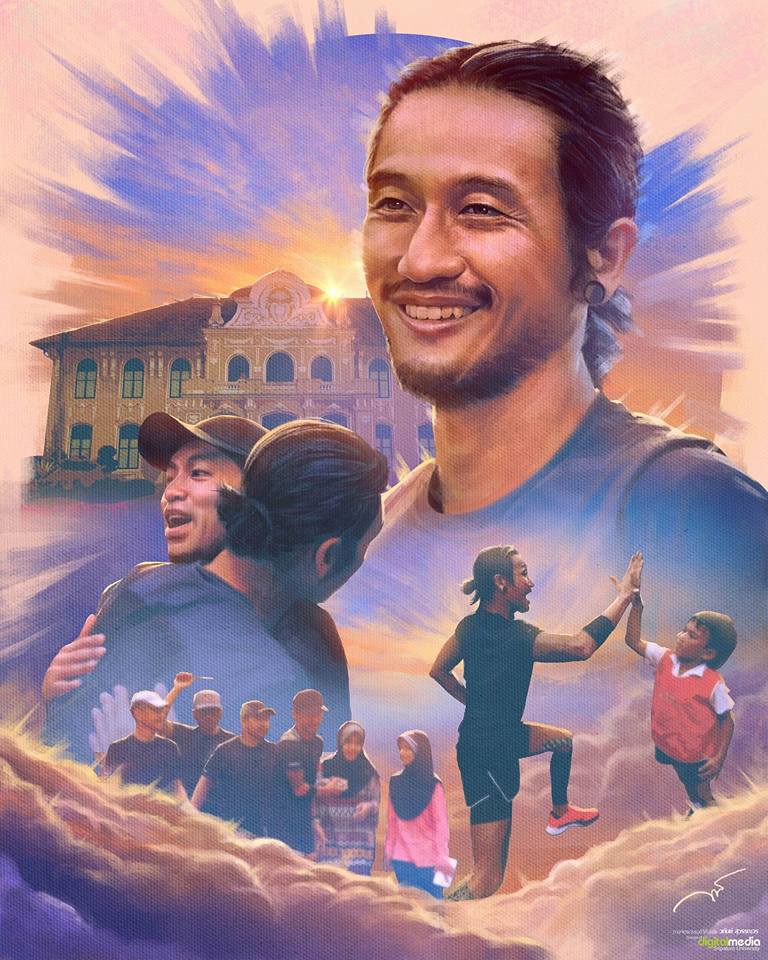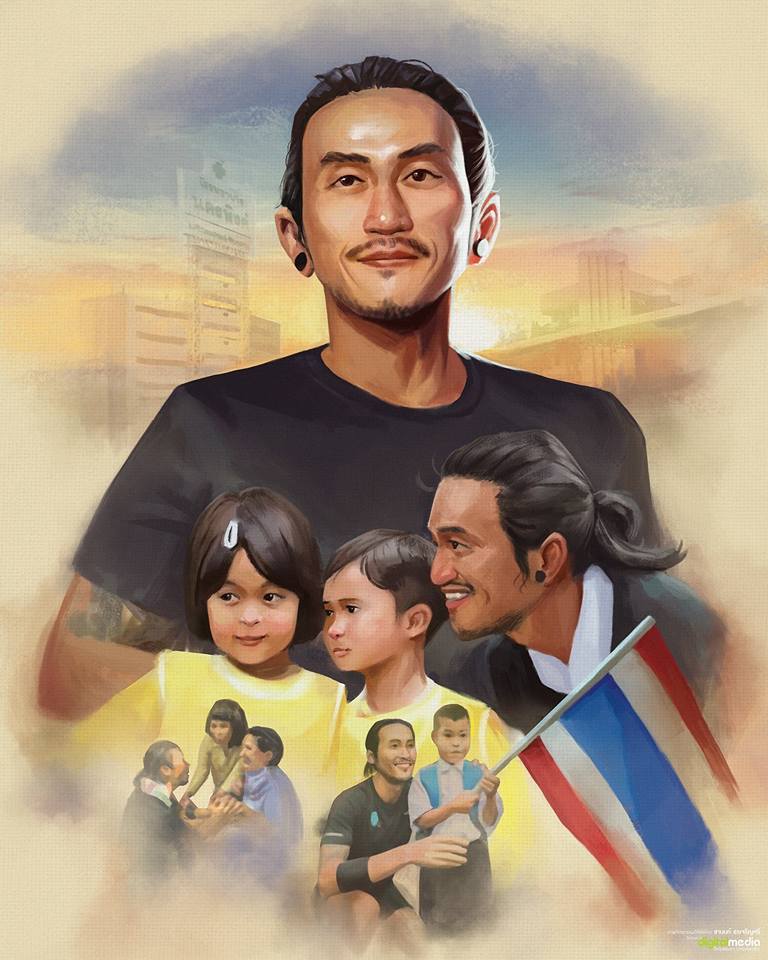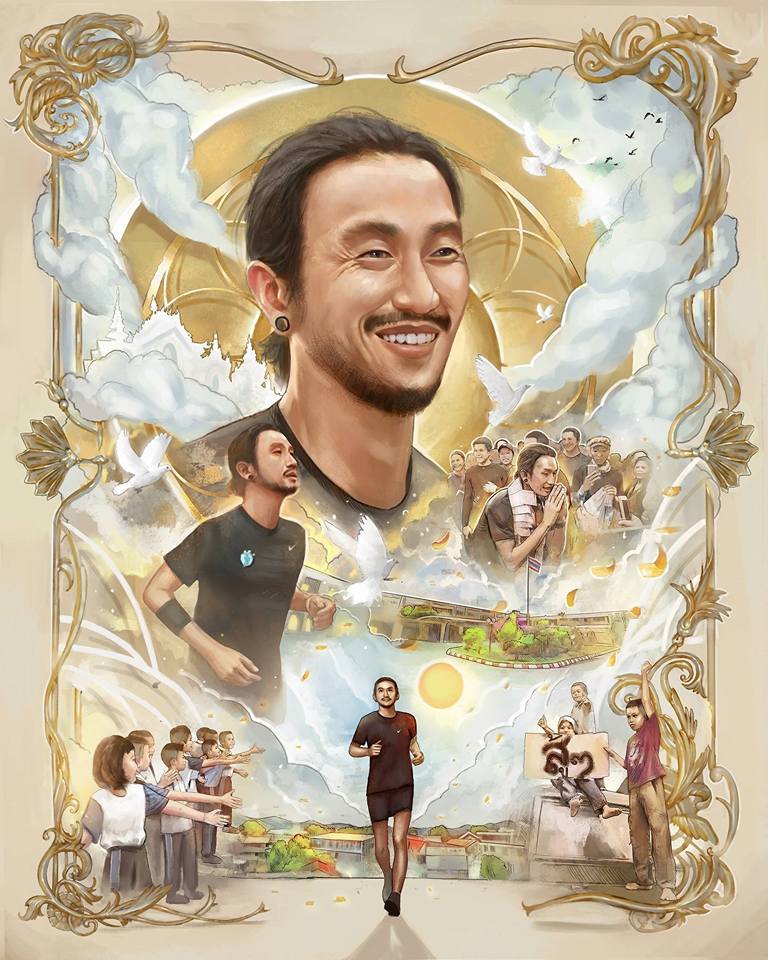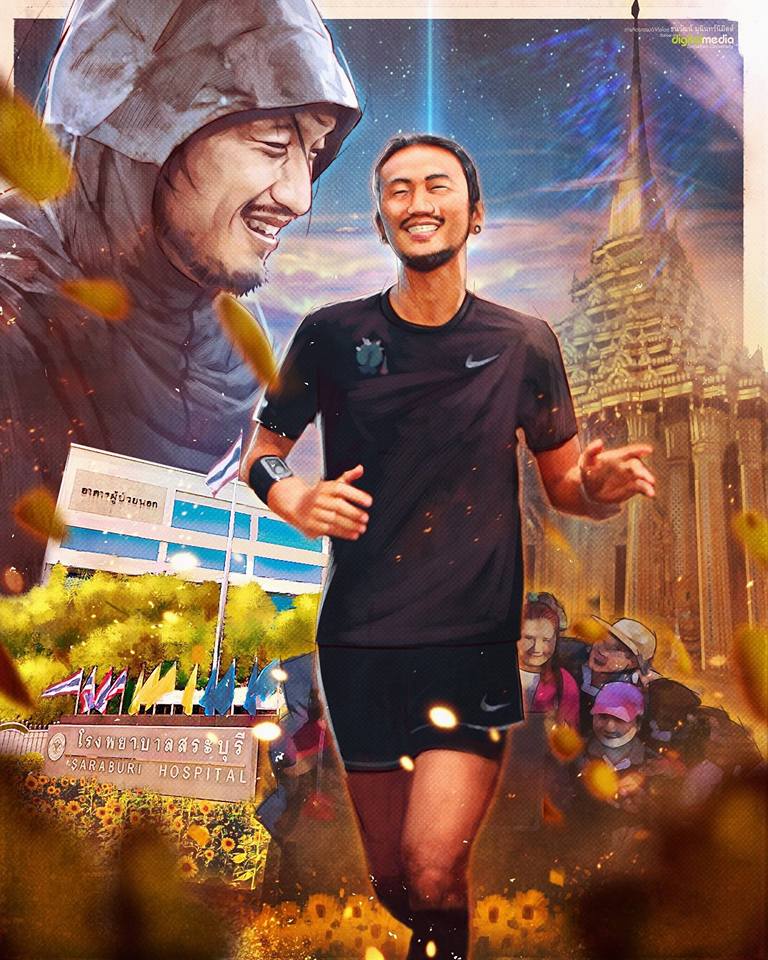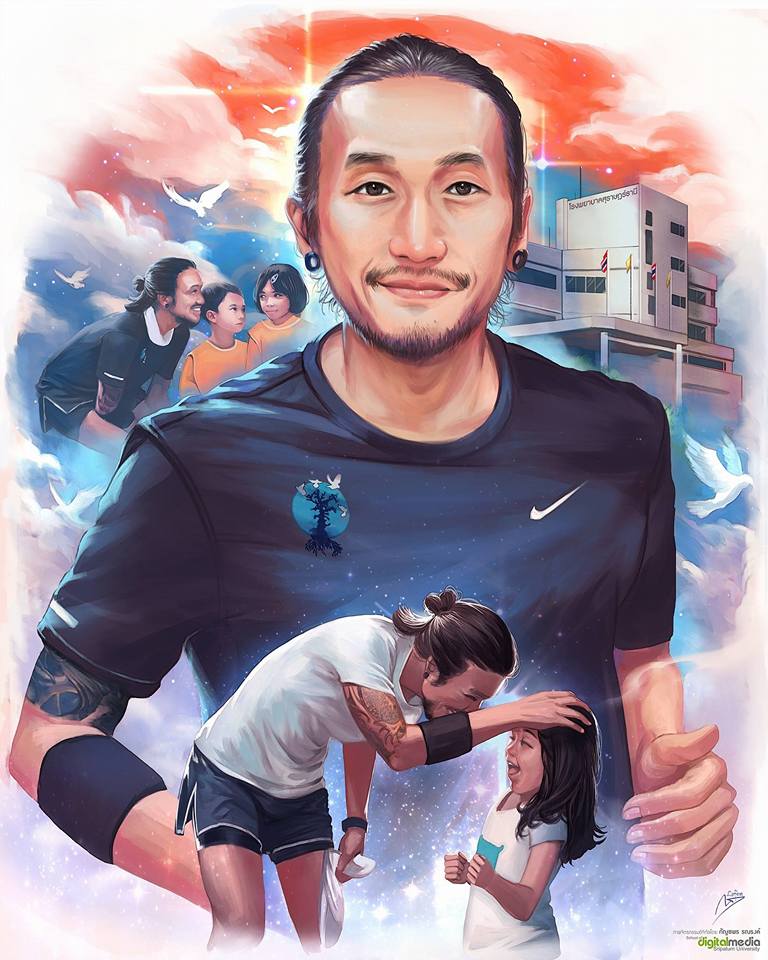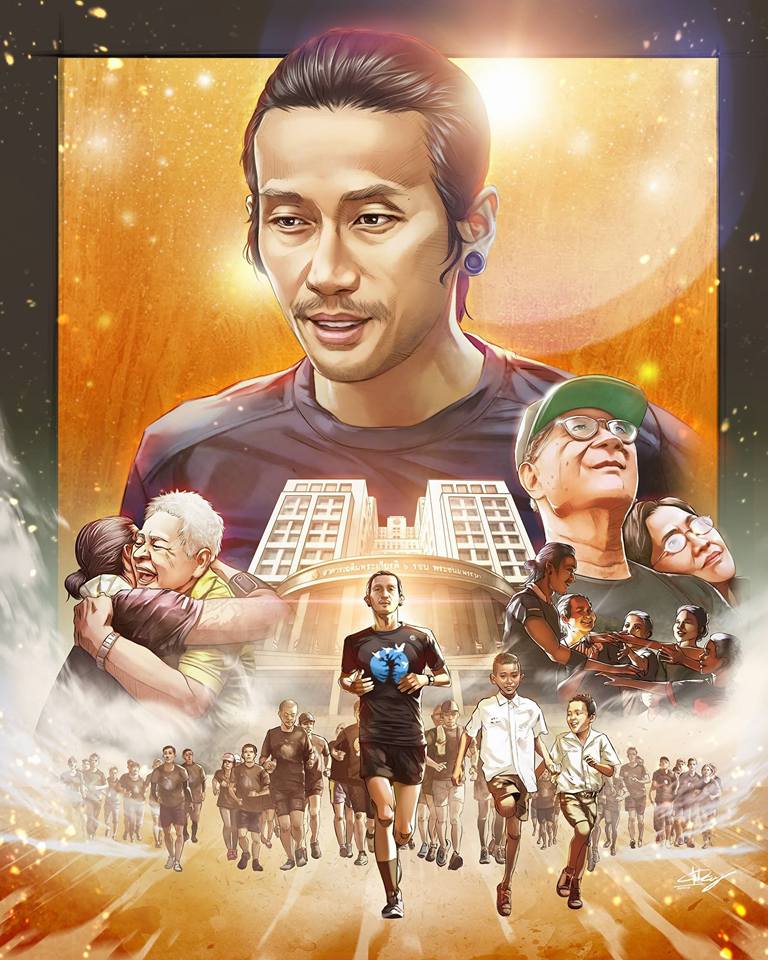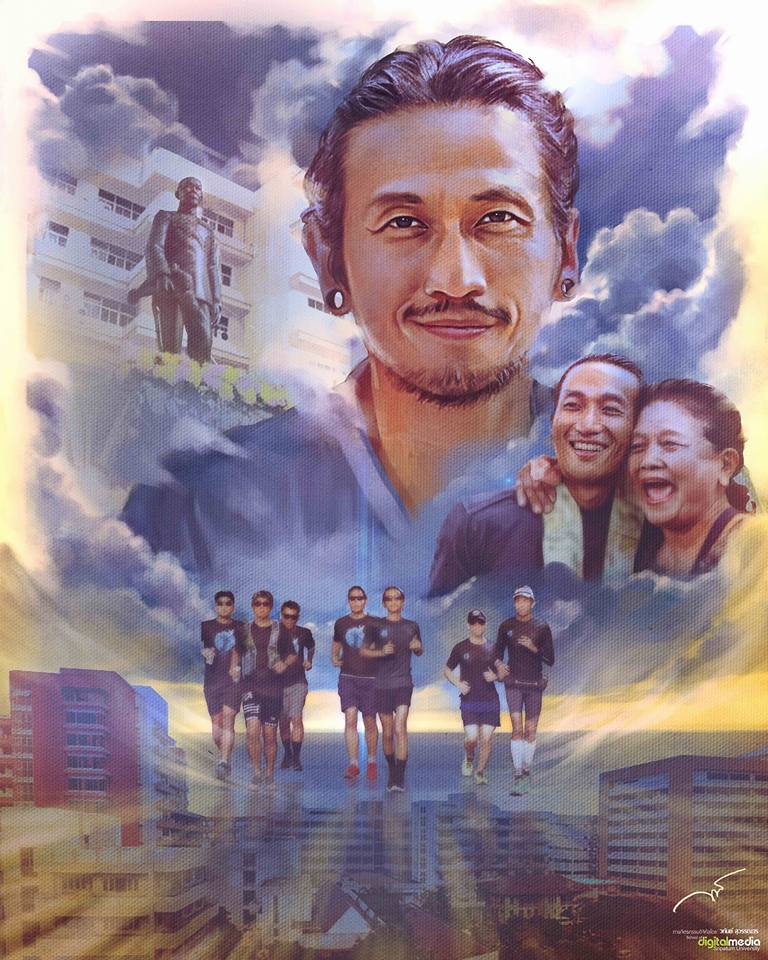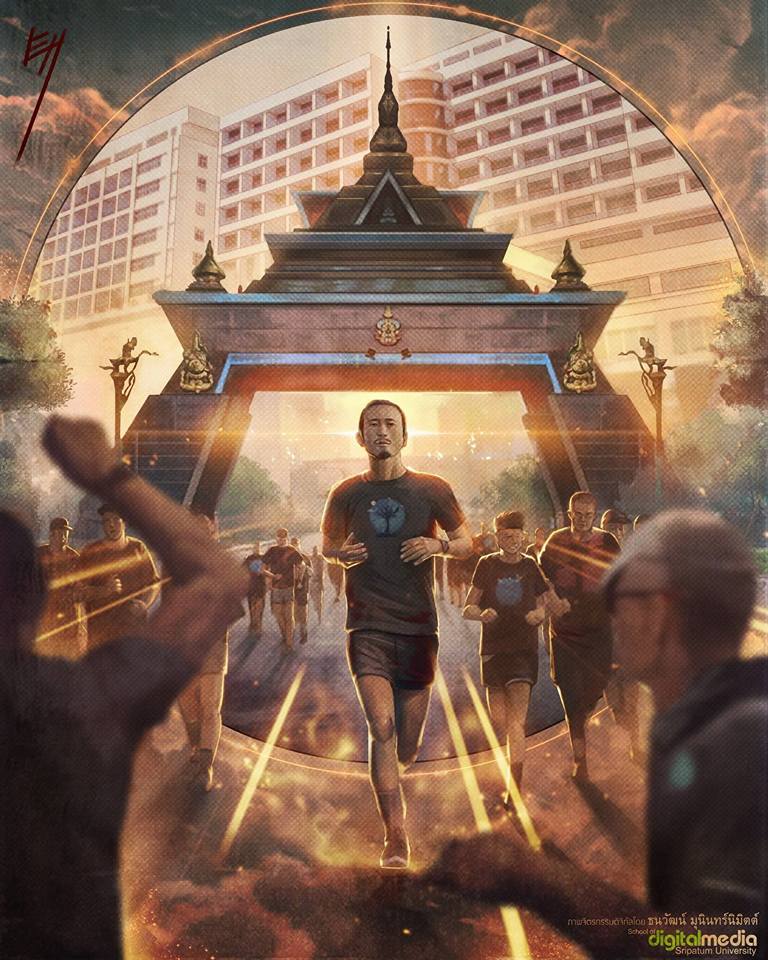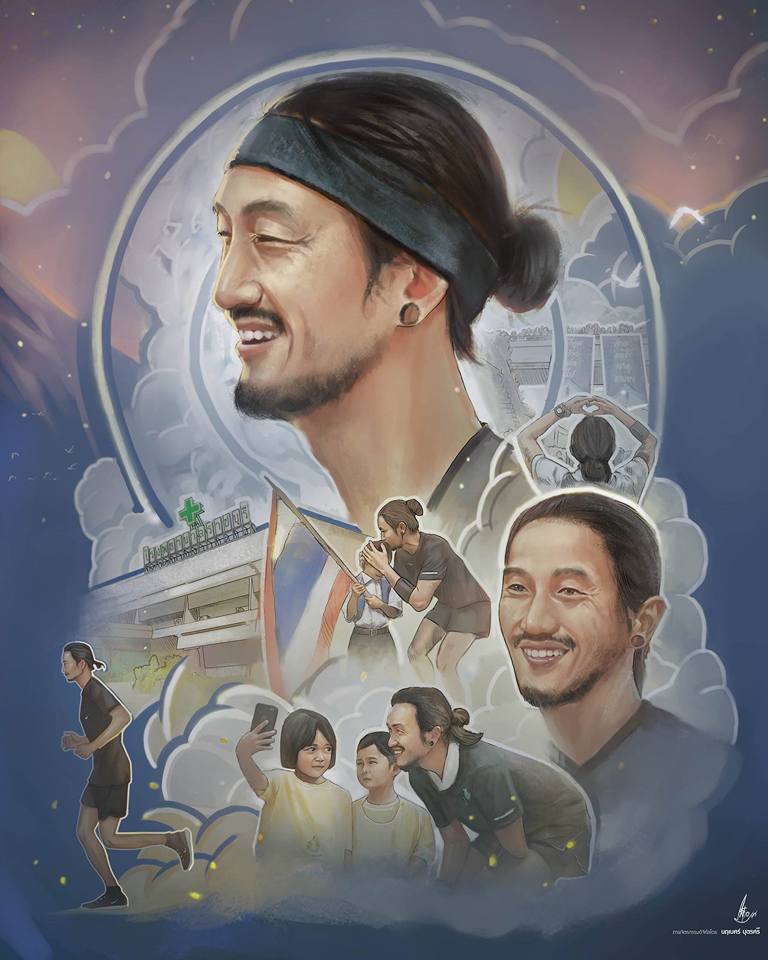 Related stories:
Health Ministry Defends Donating to Health Ministry
Body Slammed: Tired Toon Trotted Out in Bangkok
A Hero's Welcome for Toon Bodyslam in Bangkok
Toon's Body Slams Into Bangkok Sunday
Selfie Stops Blamed For Rock Star Runner's Injuries
Despite Raft of Sponsors, Public Gives Most to Charity Run
King to Honor Running Rocker 'Toon' With Gifts
Mo Farah Encourages 'Toon Bodyslam' on Cross-Country Charity Run