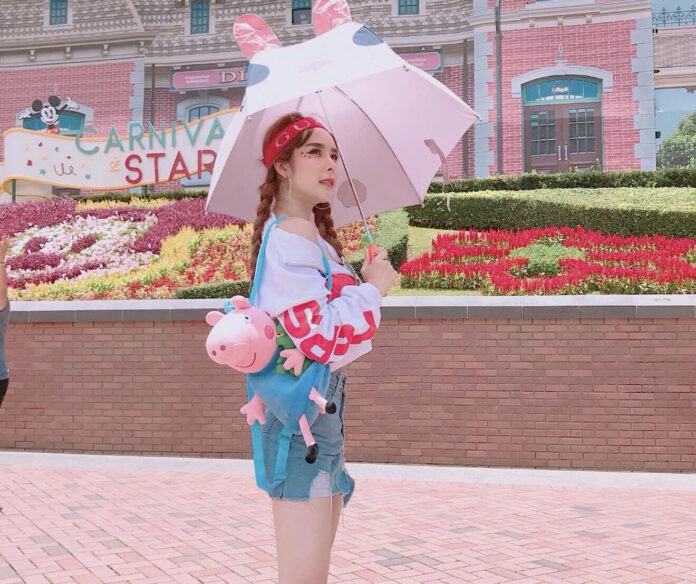 BANGKOK — An online celeb is being slammed for asking her more than 30,000 Facebook followers to chip in 1 baht to pay for her Mercedes-Benz.
Mocked by netizens for seeking charity to pay for her luxury auto's payment installments this week, Koraphin "Tubtim" Khrueaphanphudit was forced to apologize after the internet branded her "Beggar of the Year."
"Lastly, I have to say sorry everyone for this mistake due to my inexperience," she wrote Tuesday on Facebook.
She also asked her fans to stop transferring money to her.
However, some were unimpressed by the excuse.
"'Due to my inexperience' is a phrase for a kid, not for a Mercedes-Benz driver who has money to travel abroad," a popular Facebook page wrote in reply.
Tubtim has drawn a following of 30,000 people by posting selfies dressed in a look that is borderline Japanese kawaii.
Attempts to reach Tubtim were unsuccessful as of press time. Her sister told Khaosod she was not ready to be interviewed due to the negative and widespread criticism.
She may be in for more than ridicule.
As some pointed out, she could face prosecution for violating the Beggar Control Act of 2016.