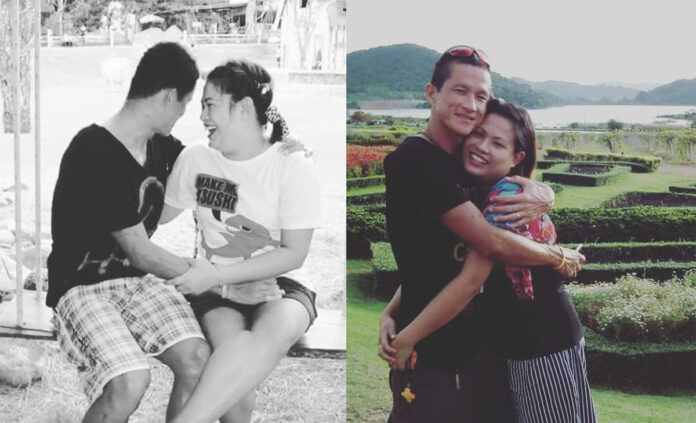 ROI ET — The wife of a fallen former Navy SEAL is mourning his death online while his hometown prepares for his funeral.
Valeepoan Kunan, the widow of Lt. Saman Kunan, 38, has been posting touching tribute messages to her late husband on her Instagram in the run up to his cremation Saturday.
"I miss you. I love you so much; I love you like you're my very heart," reads Valeepoan's latest Instagram post 1am. "I don't know why I love you so much…from now on when I wake up..who will I kiss?"
A crematorium has been constructed for Saman in his home province of Roi Et. Valeepoan and Wichai Kunan, Saman's father, are handling the rites at Wat Nhong Koo.
Read: 'Sgt. Sam,' Cave Rescue Hero Who Wanted to 'Bring Boys Home'
"I wish I could turn back time and stop it forever," reads another post by Valeepoan.
Tour bus company Sahapan Roi Et in Roi Et City is offering free shuttles to Saman's funeral through Saturday. Wednesday through Friday, buses will leave starting at 5pm. On Saturday, buses leave at 1pm.
"You'll always be with me…..There's no one like you…if you're not with me, I don't want to go on breathing…because we promised each other we would use the same breath," reads the description of a post Saturday, one day after Saman died while delivering much-needed oxygen tanks along the escape route.
Saman suffocated to death Friday in Luang Cave while resupplying cavern No. 3, a key staging area for the rescue operation that completed successfully yesterday.
The family is accepting donations in Saman's name at Krung Thai Bank account No. 670-0-40100-3.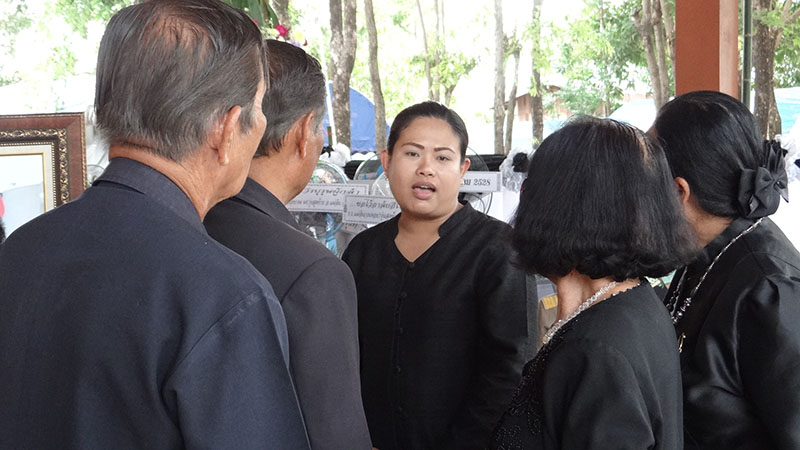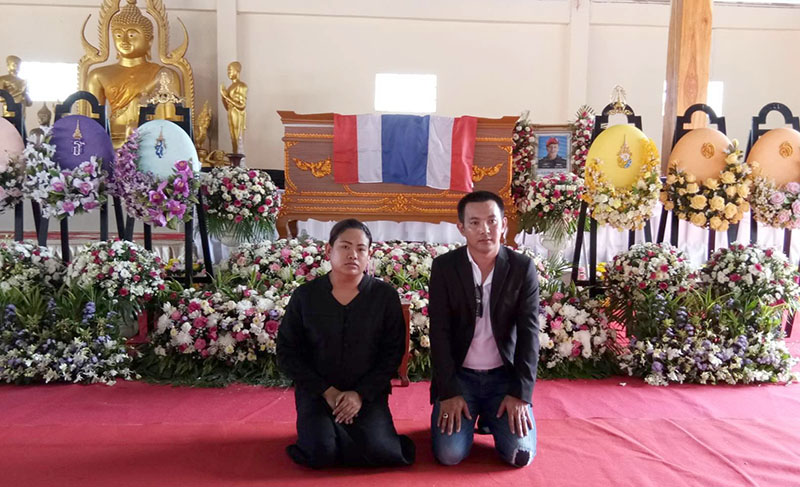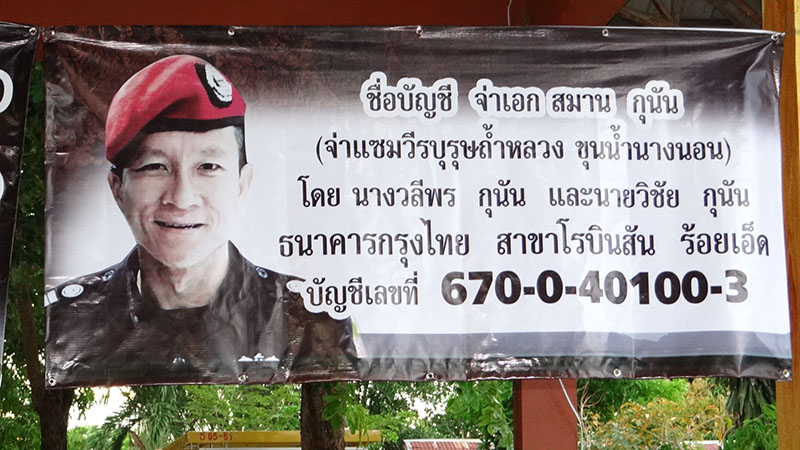 Related stories:
Crematorium for Cave Rescuer 'Sgt. Sam' Complete
'Sgt. Sam,' Cave Rescue Hero Who Wanted to 'Bring Boys Home'