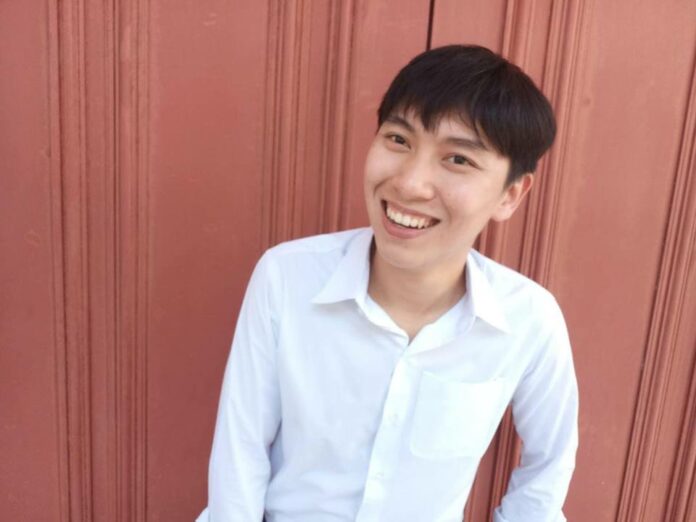 BANGKOK — His name is Boy. He seems the typical, school activity-loving Chulalongkorn University student. At the recent Chula-Thammasat annual football game, he was even at the parade in formal garb, holding a "Long Live the King" sign.
Except Sakol "Boy" Aiemsaard isn't really a student at the economics faculty. In fact, he isn't a Chulalongkorn student at all.
Following a coordinated online effort, the public uncovered that Sakol had been pretending to be enrolled in various elite educational institutions since 2011 – wearing uniforms, going to class and making friends. However, his lies have caught up with him, as impersonating state university students is a criminal offense.
"There's a lot of viral stuff going on. I understand why. I can admit to some of it, but not all of it. Give me some time to gather some evidence to so that I have some weight for my trustworthiness, and I will answer your questions," Sakol wrote in a message to a Channel 3 talkshow at noon on Wednesday.
Calls to Sakol went unanswered as of Wednesday afternoon.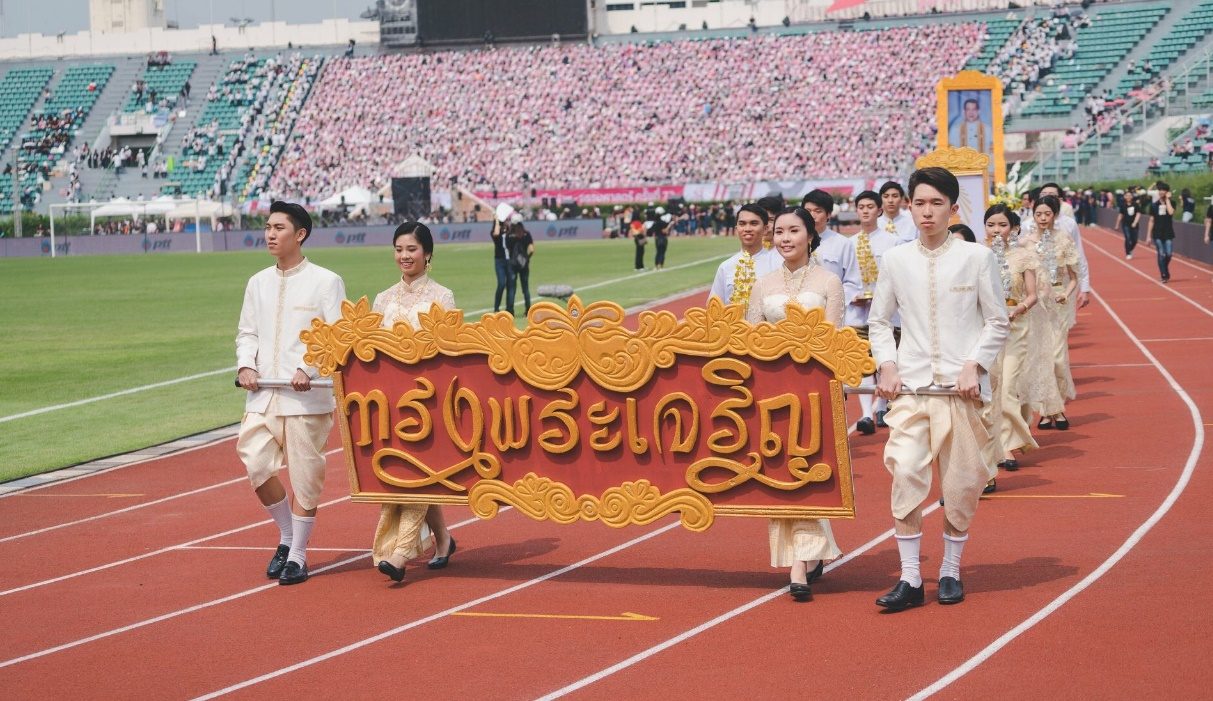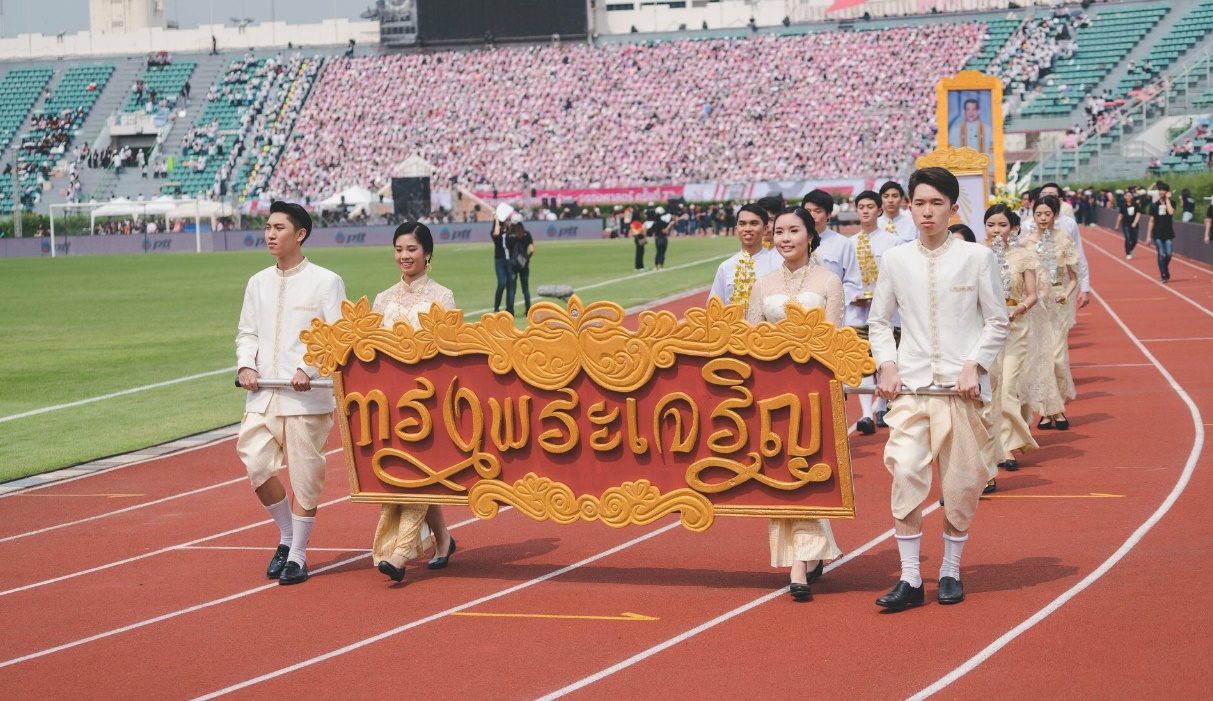 Among the institutions he claimed to have attended are Suan Kularb and Triam Udom schools, Burapha University and Thammasat University.
According to Thai law in Section 69 of the Chulalongkorn University Act of 1998, wearing Chula uniforms, graduation attires or accessories without "having the right to" is punishable by up to six months in prison and a fine of up to ฿50,000. The university said it plans to take action.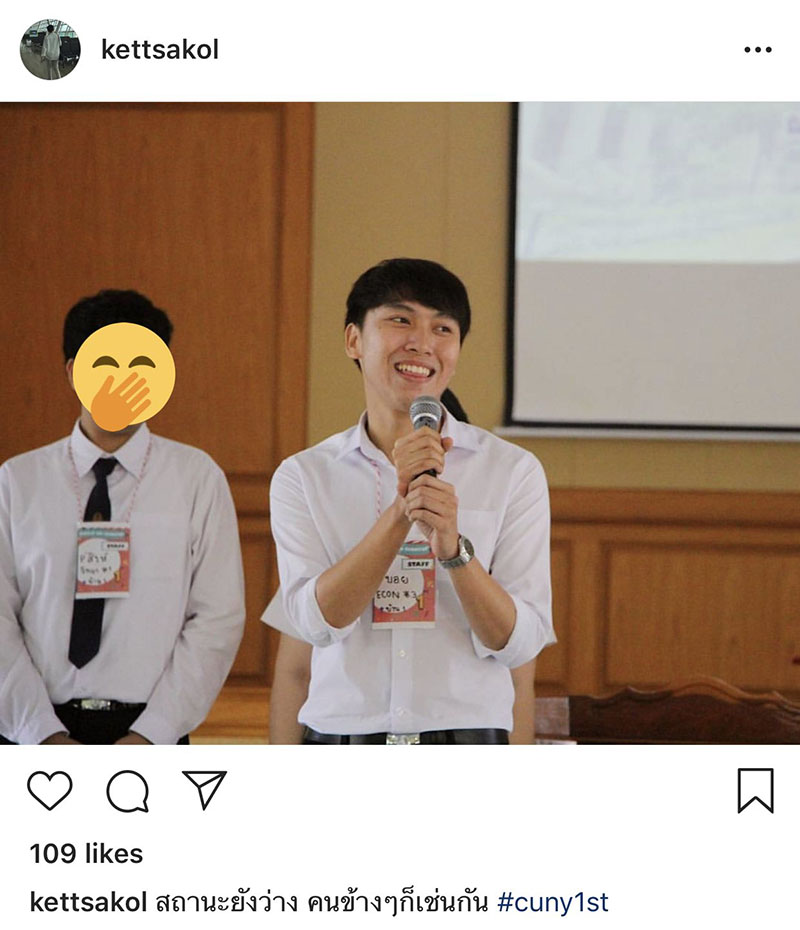 "We found no evidence that a person by the name of Boy Sakol is a Chula student," Chaiyaphat Phuprasert, vice president of university student affairs said Tuesday. "He registered for some activities, but he used the student codes of other students."
Chaiyaphat said the university was gathering evidence to file a complaint against Sakol for impersonating a student and damaging the university's reputation.
Noppharat Thammatatto, a fourth-year science Chula student, used to be Sakol's roommate, and told the press on Monday that he wore the uniform and went to class every day for years.
"I don't know why he's lying," Noppharat said.
A Chula friend of Sakol's, Tararis Nrohtas, posted a viral album that detailed Boy's habits and included an open message to him.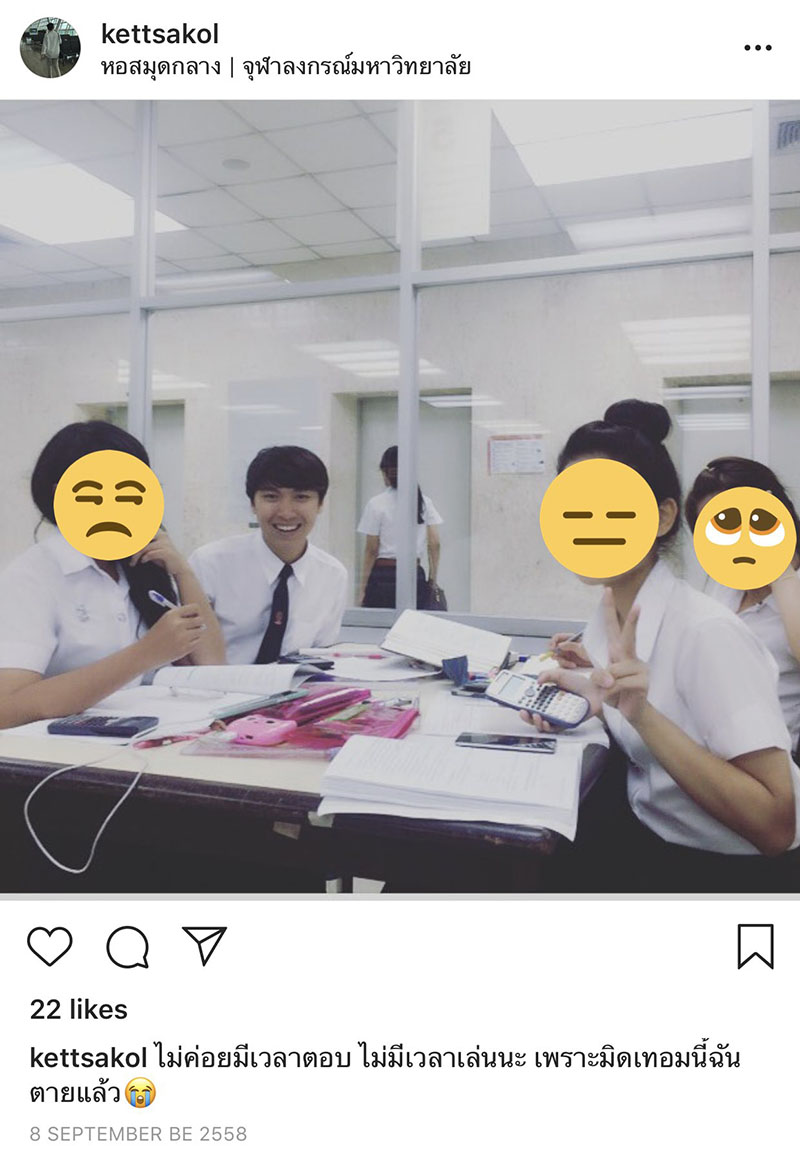 "Boy, does doing this make you happy? Did you ever think of the fallout from doing this?" Tararis wrote. "Is it worth it for the compliments based on fake, temporary things in your imagination? It's good to be called rich or smart, but your real personality is more important."
Noppharat also said Sakol told him an elaborate story about his education record: he had moved from Thammasat to Burapha to Chula after being accused of stealing hundreds of thousands baht worth in class funds. At Chula, he said he changed faculties from accounting to economics after a year.
Sathian Puranawit, vice president of student affairs at Burapha University, confirmed that Sakol had enrolled at the engineering faculty in 2014, but was dropped after a year due to poor grades. "We do not have any policy for students to collect money from each other," he said, referring to the class funds that Sakol allegedly ran off with.
The matter was brought to attention through the #BoySakol hashtag on Twitter and legal watchdog Facebook page Drama Lawyer. Twitter users, including students from the institutions he claimed to have attended, came together to say he had tricked many into believing he was one of them.
"He is a kid from Chachoengsao who went to a local provincial school and didn't do especially well in middle school, so he didn't have a chance to go to high school there. Then he gained this need to climb up the ladder to the stars and be accepted," @thewayar_ wrote in a widely-disseminated tweet. "Think of how many groups of people he's lied to, and the effects of each lie."
Sakol has since deleted all of his social media channels.
While the internet waits for Sakol to share his side of the story, they've given "Boy Sakol" a tagline: "Catch Me If You Can," after the 2002 crime film that stars Leonardo DiCaprio as a conman.
Catch me if you can ver.thaiป้ะ กลัวแล้ววว #บอยสกล pic.twitter.com/wC5iLQusj1

— cash me outside how bow dah (@onnichatang) September 10, 2018
เดี๋ยวจะหาว่าตอแหล5555 #บอยสกล pic.twitter.com/7xRgE78cZo

— zanzapmini (@zanzapzanzap) September 9, 2018
A photo of Sakol, right, wearing a CU-TU football match shirt.
สรุปฉบับย่อ ย่อในย่อ ตามคำเรียกร้องที่เข้ามาเยอะมาก 220ตัวอักษรมันไม่พอจริงๆ #บอยสกล pic.twitter.com/x8l1LTIWMC

— แมวเอีย แม่แดนฮุน🍑🐰 (@Npkmsl) September 10, 2018
@Npkmsl's tweet of a document that summarizes most of Sakol's lies, retweeted almost 17,000 times in three days.
#บอยสกล = real-life 'Catch me if you can'

— mint ❁ ☾ (@minttnims) September 10, 2018