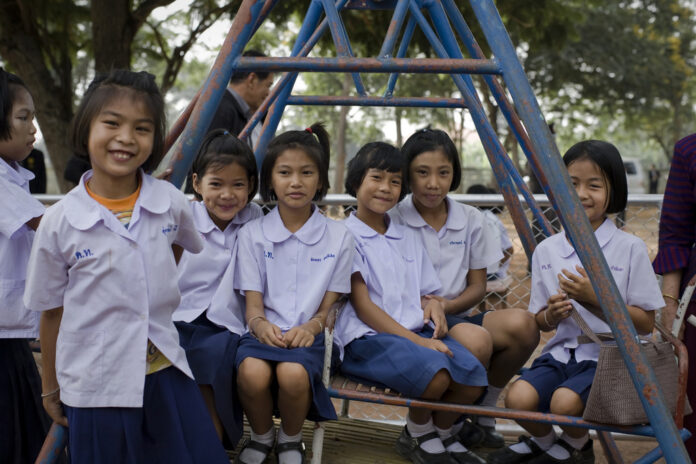 BANGKOK — The leader of the ruling junta exercised his absolute power Wednesday to reestablish government support for 15 years of public education that was written out of the draft charter prepared by his appointees.
In response to outcry over the draft charter's elimination of funding for the last three years of secondary education in favor of three years for kindergarten, Gen. Prayuth Chan-ocha on Wednesday ordered that basic education be provided without cost for the full 15 years as before.
"The head of the National Council for Peace and Order considers this in compliance with the council's education policy, and the education reform policy of the government," read the order, referring to the junta by its formal name.
The order relied on the absolute power bestowed upon Prayuth under Article 44 of the interim constitution.
The reduction of free education has proved one of the most contentious points of the junta-sponsored draft charter since it was released in January. It scheduled to go to a public vote on Aug. 7.
Activists, academics and civil society groups condemned the drafter for denying a right Thai children have enjoyed as a constitutional guarantee since 1997.
Related stories:
Charter Draft Second Look: Full Education No Longer Guaranteed (Analysis)
Democrat Slams 3 Years of Education Written Out of Constitution