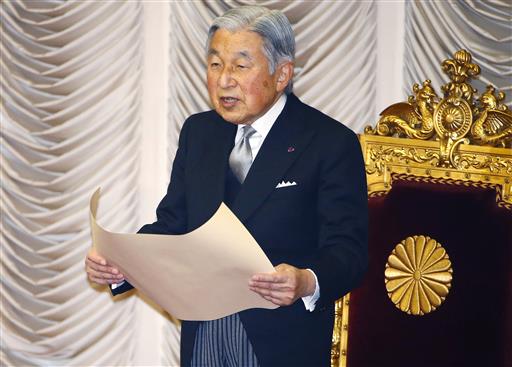 TOKYO  — Japan's public television says Emperor Akihito has expressed his intention to retire and relinquish his title in the next few years.
NHK said the 82-year-old Akihito did not wish to remain emperor if he had to reduce his official duties. Akihito in recent years has referred to his old age, and the Imperial Household Agency has suggested cutting back on his duties.
The report Wednesday evening cited unidentified agency sources.
It was not known if his hopes to retire were related to his health or if he had a timeline to relinquish his title to Crown Prince Naruhito.
The Imperial law does not specify rules about the timing of succession.
The last succession from a living emperor was about 200 years ago.