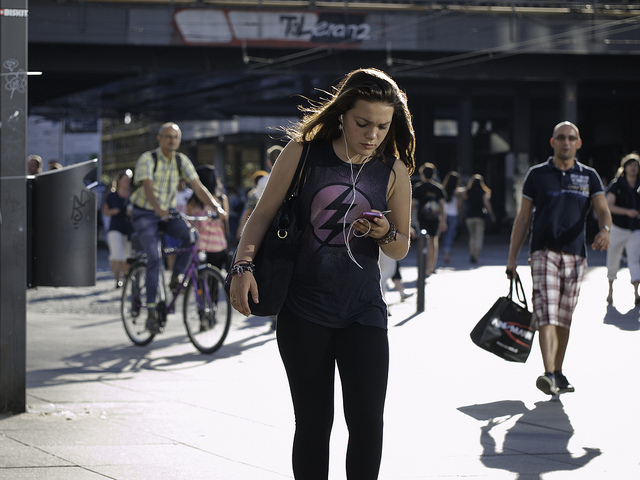 BANGKOK — A plan to require all foreigners in Thailand to use a special SIM card that can track their location will be reviewed by authorities Tuesday afternoon.
Announced last week by the national telecom regulator, the plan would require anyone – not just tourists but everyone who doesn't hold a Thai passport – to use the new SIM card which would enable the authorities to track its owner's location at any time, said the Secretary General of the Office of the National Broadcasting and Telecommunications Commission.
No exceptions would be made for resident aliens on long-term visas such as those for employment, marriage or retirement.
"We will separate SIM cards for foreigners and Thais," Takorn Tantasith said Monday. "The location will always be turned on in this SIM card for foreigners. And it cannot be turned off."
The plan was first announced Aug. 2 following a meeting between telecommunication regulators from 10 ASEAN countries in Phuket, where Takorn claimed he learned about the same plan from Malaysian and Singaporean officials.
While those countries require SIM cards be registered under valid IDs, as is also the case in Thailand, they do not seem to have any such tracking system. The technical specifics, as to whether it would rely on a smartphone's GPS signal or another method were not clear.
Takorn said the rationale was to maintain national security and prevent the transnational crime.
Foreign tourists would be able to continue to use SIM cards brought in from other countries under roaming service and would not be required to turn their location on. They would only receive a location-tracking SIM card once they showed their passport to purchase one from a Thai service provider.
Update: Expats Could be Exempt From SIM Card Tracking
Takorn said he was unconcerned about any rights or privacy issues raised by the system, as he likened it to address foreigners writing in the address of their residences in immigration documents.
"We would just facilitate the police. So they could more easily track foreigners who enter the country and commit crimes," he said. "The function is not in SIMs card for Thais because we can always easily track them."
Takorn expects the policy to come into effect in six months.
While the system would raise concerns Thailand was moving closer to a Big Brother state, Takorn said foreigners shouldn't worry, as police would need to seek a court order to track someone by their SIM card. He said any abuse of the system would be punished.
"If a service provider tracks the SIM's location without a court order, they would be charged with a criminal offense."
Takorn said it would also help maximize the use of pre-paid phone numbers in the country. Currently numbers must go unused 90 days before they are "recycled," but he proposed that anyone leaving the country could have their number revoked after 15 days, instead.
Related stories:
Cabinet Approves Mandatory SIM Card Registration
Confusion Over Controversial New Immigration Form
Thai Immigration Asks Foreigners for Bank Accounts, Social Media, Hangouts