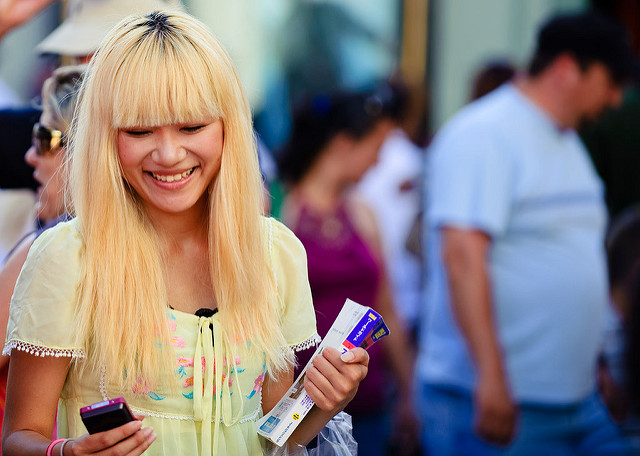 BANGKOK — A government regulator Wednesday played down the certainty of tracking all foreigners by phone SIM cards after the plan was met with concern and ridicule.
Takorn Tantasith, secretary general of the Office of the National Broadcasting and Telecommunications Commission said the plan approved Tuesday requiring foreigners use SIM cards which report their locations would not move forward without input from the public – including foreign residents.
"Expats living in Thailand can also join the discussion, once we hold a public hearing on this," he said Wednesday.
He said the hearing would be attended by service providers, police, immigration officers and even tour company operators. Most of the media interest at Wednesday's news conference was dedicated to Takorn's concerns about Pokemon Go, however.
Would it Work?
If the idea goes forward, does the technology support what's been suggested?
Don Sambandaraksa, a correspondent with Telecom Asia, said the tech already exists and in fact was made commercially available last year by AIS.
What's been proposed by the commission, he said, opens the door to abuse by allowing the government to circumvent legal safeguards to track people.
"The only reason they would need to implement SIM-based tracking is if they want to track people without needing a court order and telco cooperation," he said. "There's no other logical explanation."
Triangulating locations has long been possible through tracking the cell phone towers users connect to – the kind of metadata controversially collected by the United States' NSA.
The difference is making a SIM card which would actively report its locational information over the phone network — like SMS. No internet data, no GPS required.
The problem is if it's collected by a government server, Don said.
"The only reason they might need special SIMs would be to bypass the telco," he said. "So they don't have to have any moral qualms about tracking people."
Though scant on details just how it would work, Takorn has insisted no privacy would be infringed upon, as he believed the information would only be obtainable with a court warrant. He said it would be an advantage for foreign tourists, as authorities could get help to them faster.
He stressed the policy didn't come from the military government but came from an Aug. 2 meeting of telecommunication regulators of 10 ASEAN countries in Phuket.
Don was unconvinced.
"The junta has made it clear again and again that when it comes to cracking down on dissent on the internet, they are willing to pay any cost and endure any ridicule from the international community," he said  "I would not be surprised if they do issue every single foreigner these independent-of-carrier, involvement-tracking SIMs just to persecute a select few."
Moving Forward
The commission's board approved the plan Tuesday. Despite approving it, Takorn said some flaws were raised by board members. One of the major issues, he said, was that some board members didn't think it should apply to long-term foreign residents.
"The focus is definitely on tourists," he said. "But there should be a discussion about whether some foreigners who live here over a year should be allowed to use normal SIM cards."
Others argued that existing SIM cards, all of which sold in Thailand must be registered, can be used to triangulate approximate the locations of their holders already.
"If it's determined that existing SIM cards can find the location of users already, then we won't issue this new type," he said.
It's the second issue Takorn has raised in recent days in which there seems to be little supply of knowledge informing the process of regulatory decision making.
The root of the idea, Takorn said, came from trying to solve the shortage of phone numbers.
With the SIM card's tracking information, he said they could more quickly recycle prepaid numbers removed from the country by tourists.
On Monday he suggested numbers could be revoked after someone left for 15 days, a suggestion  which also raised concern among long-term residents who travel.
No date was given for a public hearing on the plan; Takorn said the whole process would take about six months.
Related stories:
From WTF to LOL, Internet Reacts to Plan to Track Foreigners by Phones
Plan to Track All Foreigners – Not Just Tourists – By SIM Cards Moves Forward