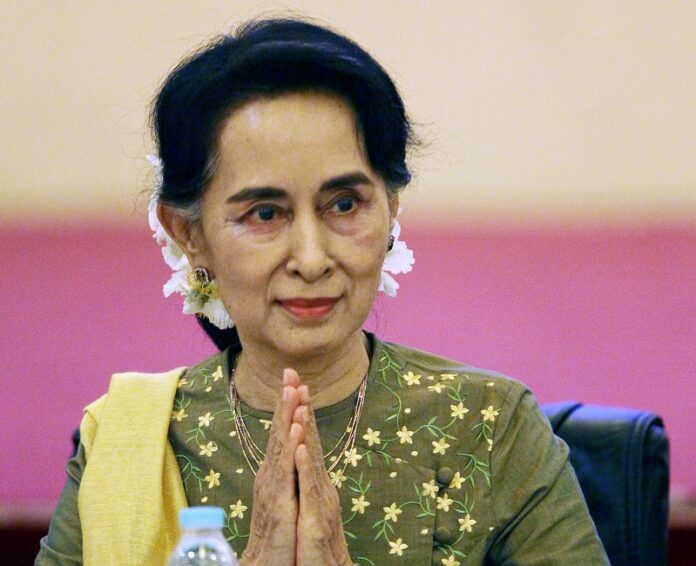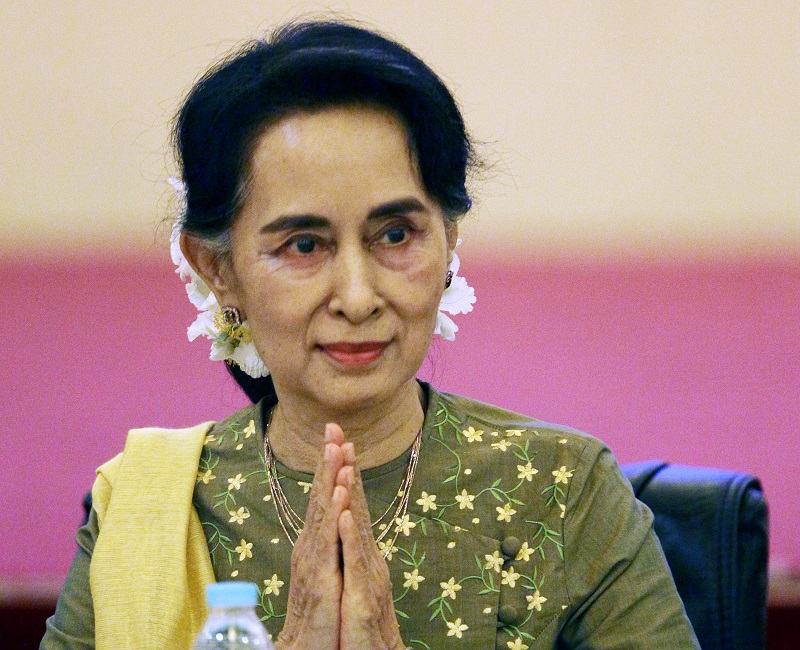 YANGON, Myanmar — Myanmar leader Aung San Suu Kyi left for a high-profile trip to China on Wednesday to discuss the fate of a jointly built dam and hydroelectric plant that Myanmar put on hold amid questions over which country will benefit from it.
According to officials, the visit will tackle a new and delicate era in relations, including development aid and Myanmar's upcoming complex peace process involving the government, the military and ethnic armed groups.
"The intention of the five-day visit is to build better relationship, and of course China will definitely talk about continuing the dam project but it won't be our priority of the visit," said Aye Aye Soe, deputy director of the Foreign Affairs' Political Department.
It is Suu Kyi's first visit to Beijing since her National League for Democracy party took office in March.
The former military-backed government of President Thein Sein suspended work on the Myitsone Dam in northern Myanmar in 2011, because 90 percent of electricity would benefit China. Environmental concerns and the project's impact on local communities also fed public anger over the construction of the dam.
Last week, President Htin Kyaw set up a 20-member commission to study and review dam projects on the Irrawaddy River, including Myitsone.
The chairman of the commission and the deputy speaker of the upper house, T Khun Myat, told reporters Tuesday that the commission will make field visits and inspect the project's agreements.
The dam is to be built by the Upstream Ayeyawady Confluence Basin Hydropower Co., a joint venture between the China Power Investment Corp., Myanmar's Ministry of Electric Power and the Asia World Co., which has links to the former military regime.
"We will only decide after our commission has reviewed the project and Myanmar government (will) probably come up with a solution by then," said Aye Aye Soe.
Story : Esther Htusan