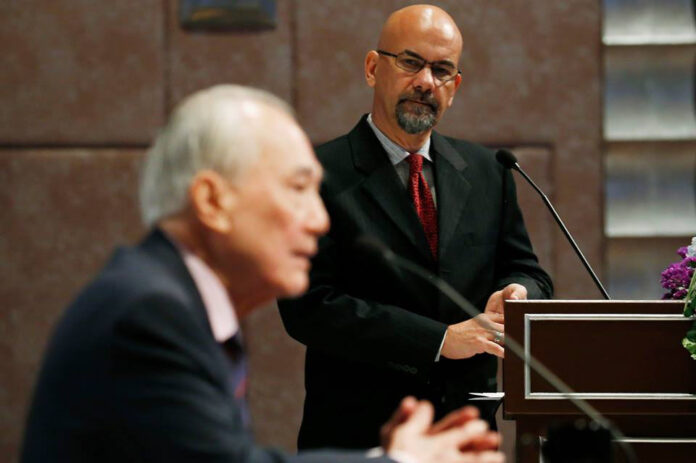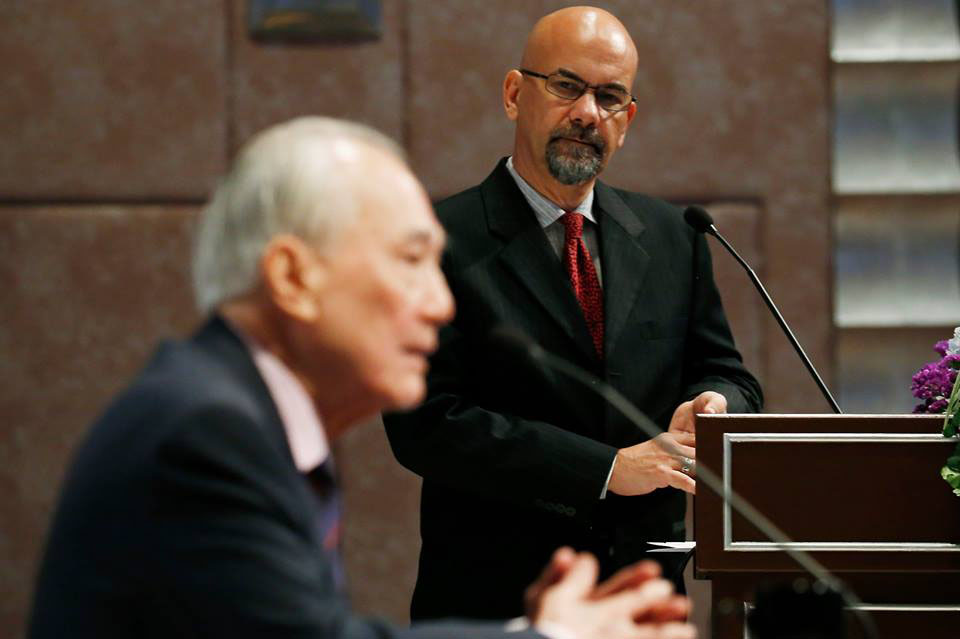 BANGKOK — Thirteen years of reporting has led him throughout Thailand, from tsunami tragedy to political upheaval and beyond. But now Nirmal Ghosh, a doyen of the Foreign Correspondents' Club of Thailand, is leaving the kingdom.
The Southeast Asia Bureau chief for The Straits Times of Singapore and two-time club president is heading west to Washington D.C. to lead the paper's bureau there.
Recognizable for his clear-cut dome and Luciferian goatee, 56-year-old Ghosh reported from Manila and India prior to making his way to Thailand in 2003. During that time he's fielded a preternatural calm to witness and report on two prime ministers named Shinawatra, one of the world's deadliest natural disasters, cycles of street unrest and two coups.
Before he moves on, we posed a few questions for him to reflect upon.
Ed. Note: Responses lightly edited for publication.
Pravit Rojanaphruk: Tell us a bit about your time here and your most memorable experiences.
Nirmal Ghosh: As a journalist in Thailand, the most memorable experience was possibly the 2004 Asian Tsunami. One could not fail to be affected – shocked and deeply saddened really – at the scale of the death and devastation. Also memorable were the political dramas: The People's Alliance for Democracy takeover of Suvarnabhumi Airport in 2008, the drama at the Asean Summit in Pattaya in 2009, and the violence in Bangkok in 2009 and 2010. The 2011 flood was extraordinary. Covering the Deep South, especially in 2004 and 2005 was also memorable.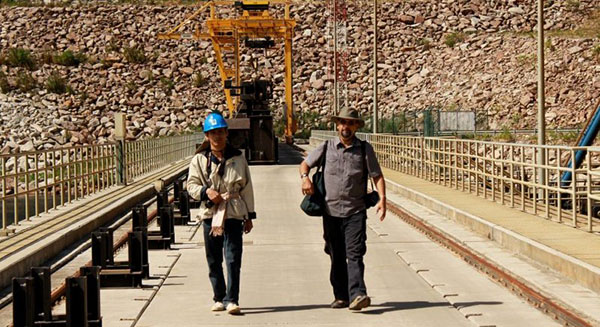 But some of my most memorable experiences have not been work-related. They are sights and sounds at particular moments in time. Driving down next to the sea on the Hat-Yai-Pattani highway; the road to Tak Bai; the picturesque roads of the north and drinking fresh roasted coffee at Doi Inthanon; sitting on an empty beach one night at Khao Sam Roi Yot National Park; a wild elephant checking me out at close range at the Salakpra Wildlife Sanctuary.
PR:How has Thailand change over the years? Good and bad?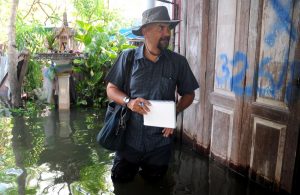 NG: The most obvious change is the way Thais have gone online and very actively embrace social media, which has led to a wide range of expression and opinion, including political. It is easy to see the negative aspects of this – fake news and propaganda, political partisanship, even hate – but there have been so many positive aspects as well. Issues surface, grab public attention and are debated. Social media was a key driver of the general public's response during the 2011 flood disaster.
PR: Were you surprised by the 2014 coup? What is your view on the future of Thai politics?
NG: I was not surprised. Essentially, I was surprised by the 2006 coup, but in light of that coup and subsequent events, the 2014 coup was not surprising. The space for compromise was steadily getting narrower. When martial law was announced it seemed clearly to be stage one, so to speak. When Gen. Prayuth Chan-ocha summoned all the key players to the conference at the Royal Thai Army Club, it was obvious Thailand was within a hair's breadth of a coup d'etat.
Thailand's political future is, I believe, an old norm of politics and elections and probably weak civilian governments within red lines defined by the military.
PR: Some are worried about the future of foreign correspondents and the FCCT under the military regime. Do you share the sentiment?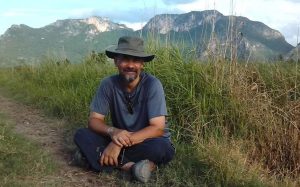 NG: I am not worried as such, but I am concerned. Antipathy toward foreign media, if it grows, only creates dissonance and clouds a country's reputation for openness – and Thailand, at least until recently, had a reputation for relative openness. As for the FCCT, I trust the club is valued for what it is. It is the oldest and most attractive media club in mainland Southeast Asia, with a firm belief in a balanced approach to political issues despite an often fraught and combative environment. Former foreign minister Kasit Piromya once visited the FCCT and called it a "voice of conscience." I thought that was well put.
PR: What about Thai journalists. How do they compare to foreign correspondents?
NG: It would be presumptuous of me to offer general comment on Thai colleagues!
PR: Any parting words for Thais, correspondents, politicians or the junta leader?
NG: For foreign correspondents, so many of whom I am lucky to have as friends, I will miss them and look forward to seeing their reporting on Thailand in the years ahead. It is not my place really, to offer any words to politicians or Prime Minister Prayuth Chan-ocha.