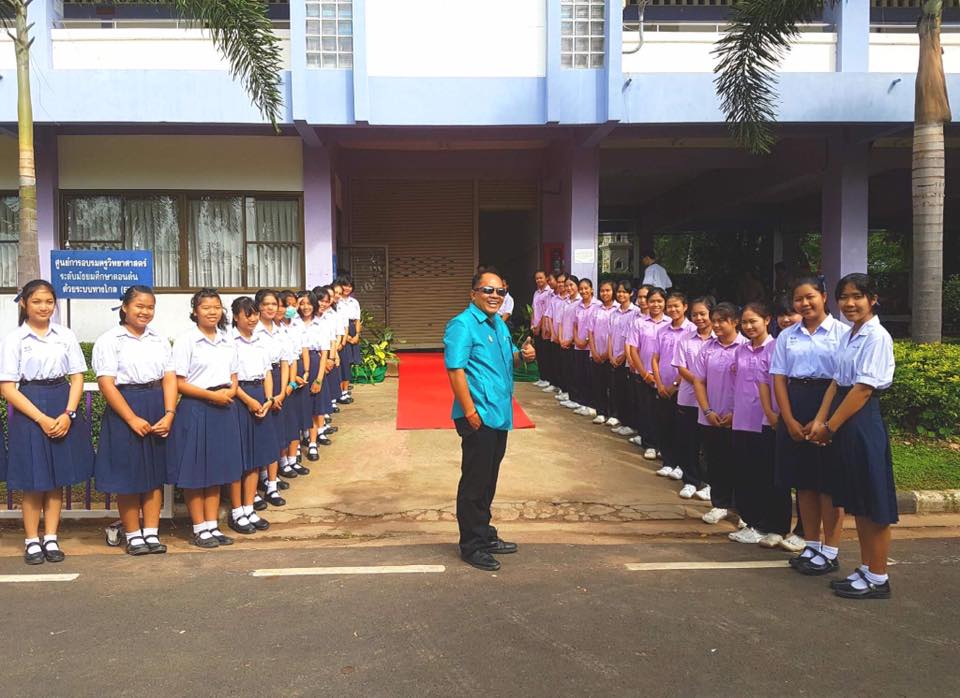 BURIRAM — As cool weather looms over Thailand, a public school in Buriram has confiscated brightly colored children's jackets for being deemed inappropriate to wear during mourning period.
At the start of the school day Thursday, the director of Nangrong School, Somsak Taemsoaksoong, stood in front of the flagpole and announced that students should not wear brightly colored winter jackets, urging them to opt for black, gray or white ones instead.
Teachers then proceeded to confiscate the sweaters and jackets they deemed too bright. The temperature in Buriram this morning was a relatively chilly 23C.
"We're not forcing them," Somsak said when reached for comment. "We're just asking for cooperation from students. There weren't many children breaking the rules anyway."
Somsak also said the teachers already returned the confiscated jackets to students.
"Government officials [like our school staff] have to wear black for a year," he said. "So if students wear bright colors, it looks kinda off."
He said the students could go opt to wear ribbons, and school would review impoverished students who may be struggling to buy sombre winter wear on a case-by-case basis.
"Others will think the teachers at this school aren't educating the students. We need to ingrain teachings about society into the children. Issues relating to the [monarchy] are delicate," Somsak said.
The school was taking the mourning period very seriously he said.
"We even moved our school sports events and other events to the next semester," the educator said before ending the call.
According to Prachachat, the students were quite distressed to lose their jackets due to the cold weather. Many did not own multiple warm articles of clothing.
With the official arrival of winter last week, northern parts of Thailand have braced for falling temperatures. In past years, Thais with vulnerable health have become ill and even died due to cold spells.
Read more:
Schoolkids Wear Eyepatches to Learn About King Bhumibol
First More Rain, Then An Early Winter Comes
Cold Blamed for 8 Deaths, Storms Sink 3 Ships