BANGKOK — Designs for a crematorium, royal chariot and other facilities situated around the royal funeral pyre for King Rama IX were unveiled Monday.
Designed by the government's Fine Arts Department, the design features nine spires and was inspired by the King's words, according to Deputy Prime Minister Thanasak Patimaprakorn. It will accommodate 7,400 people and may undergo further revision, he said.
Before ground is broken in the Sanam Luang for the cremation complex, a spirit-appeasing chariot ceremony will be held Dec. 19, with the central column for the crematorium to be installed before year's end.
The area of the crematorium complex will be fenced in after Jan. 10. The crematorium site is expected to be finished by September. The Royal Ploughing Ceremony in May will go on as usual outside the crematorium area.
Culture Minister Vira Rojpojchanarat said his ministry would be in charge of the operation. It plans to publish 10,000 copies Tuesday of a royal glossary explaining vocabulary that will be used during ceremonies, as royal rituals are conducted in the Pali-Sanskrit royal tongue.
After the central column is erected, the ministry will publish a book about the history of royal cremations back to the Ayutthaya Kingdom, along with documentaries and animated films about the facility's construction and the traditions rituals.
"Citizens can learn about important royal rituals which are the honorable royal rituals of Thai Kings," Vira said.
The ceremony will follow earlier cremations in the Rattanakosin era, because there is no reliable record from the Ayutthaya era, according to culture minister Anan Chuchote.
The last royal cremation was in 1950 for Rama VIII, Ananda Mahidol.
The design is based off of the Traiphum Phra Ruang's Buddhist cosmology, with the main peak of Mount Sumeru (Meru in Hindu cosmology) at center and eight other peaks signifying the levels of the universe. The crematorium will be decorated with mythical creatures such as garuda, angels, and Himmapan Forest creatures.
Lantern columns will be decorated with garuda, which are the vehicle of Vishnu (aka Phra Narai), one of whose avatars is considered the King of Thailand.
The pyre structure will sit on 60sqm and stand just over 50 meters tall.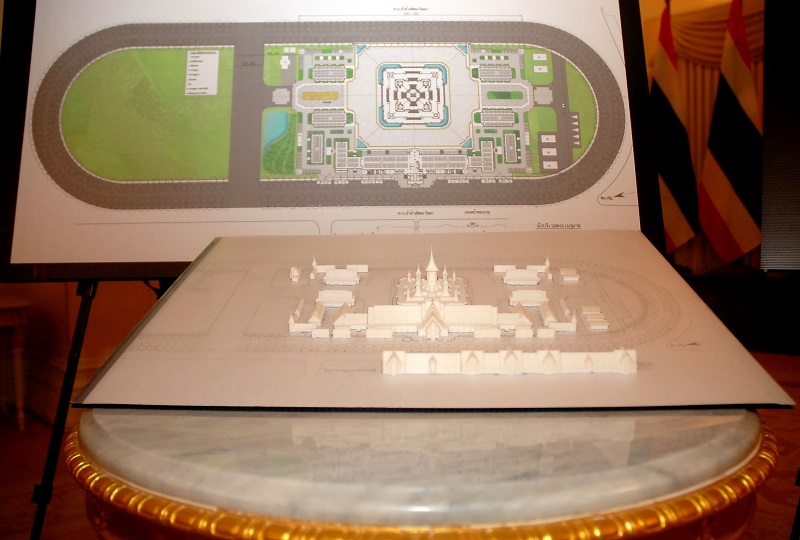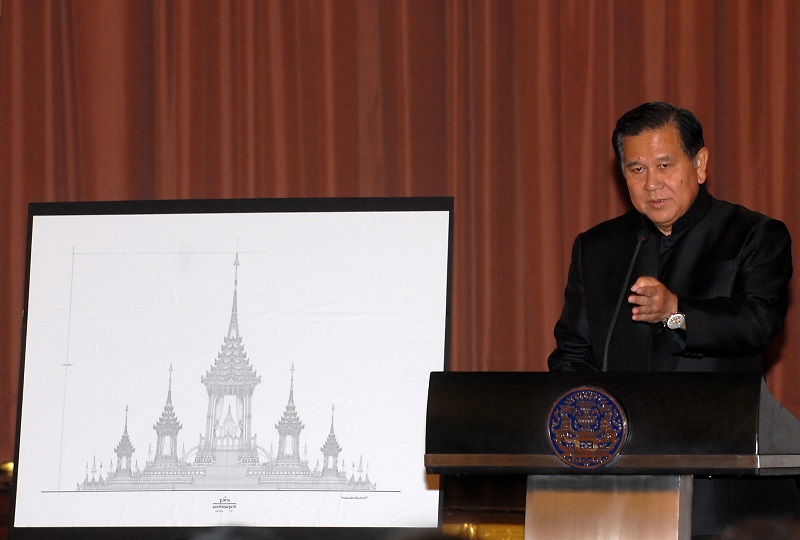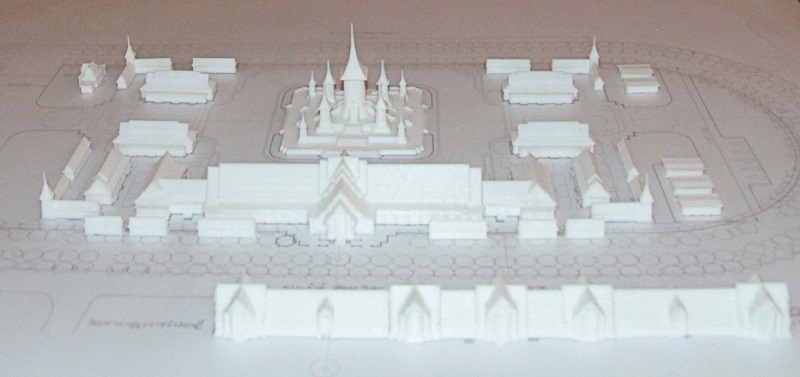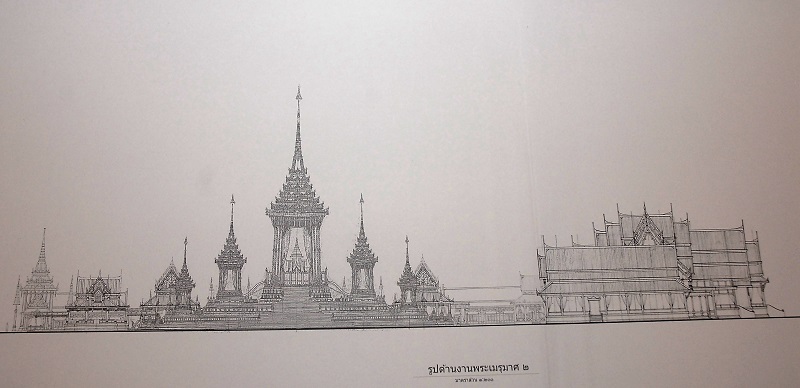 Related stories:
King's Funeral Rites Will Continue Tradition of Accessibility, Expert Says