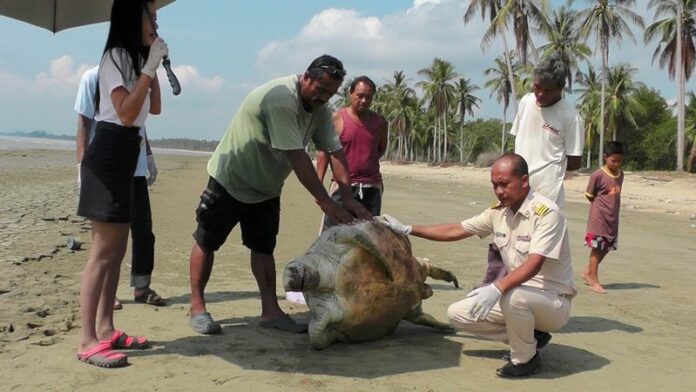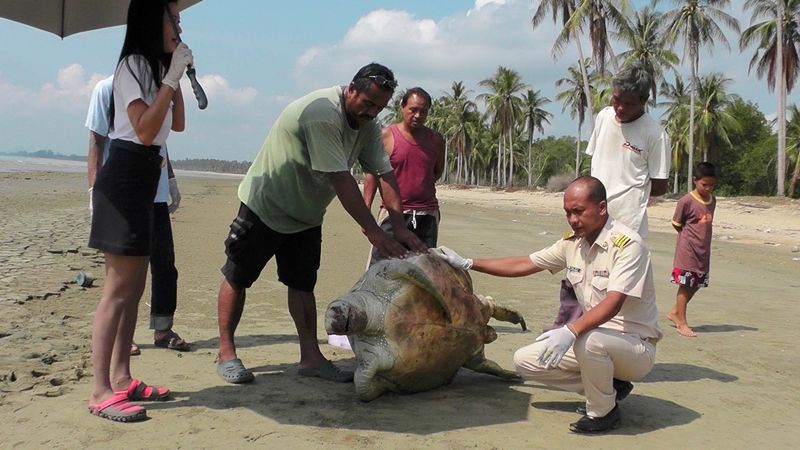 BANGKOK — It was a bad year for marine life, officials said Thursday.
In a year that saw the last known member of a manatee-like species die in the gulf, officials have been unable to halt the decline of vulnerable species, 355 of which have died since January in a 10 percent increase over 2015.
"The reason for their deaths are largely the same old reasons which can't be solved, such as sickness and injury from both natural and man-made causes," said Pinsak Suraswadi, director of the Marine and Coastal Resources Department. "Man-made causes include eating trash and injury from fishermen's boats."
The 355 dead marine animals included 11 dugongs, 180 sea turtles and 164 dolphins and whales.
Late last month the bruised and battered body of the last known dugong, identified by marine biologists as DU-391, was found off the coast of Rayong. No. 391 refers to the fact it was the 391st dead dugong to be found.
About the same number of sea turtles died in the gulf and Andaman Sea, while most dugongs died in the gulf. Twice as many dolphins and whales died in the Gulf of Thailand than the Andaman Sea.
Beached dolphins also had little chance of survival once they flopped ashore.
"Most beached dolphins that people find are severely sick, so their chance of surviving is virtually zero. Only sick dolphins swim to shallow waters near the coast," Pinsak said.
Beached whales were often found as carcasses, but most beached sea turtles were rescued, Pinsak said.
Pinsak also said that for the past three years his department has been training coastal locals on how to proceed when finding an injured or beached marine animal. Pinsak said that this program helped rescue an increased 10 percent of marine animals, and the program would continue.
Related stories:
Giant Whale Killed by Boat Pulled Ashore in Prachuap Khiri Khan
Huge, Friendly Whale Shark Joins Sea Cleaning Crew (Photos)