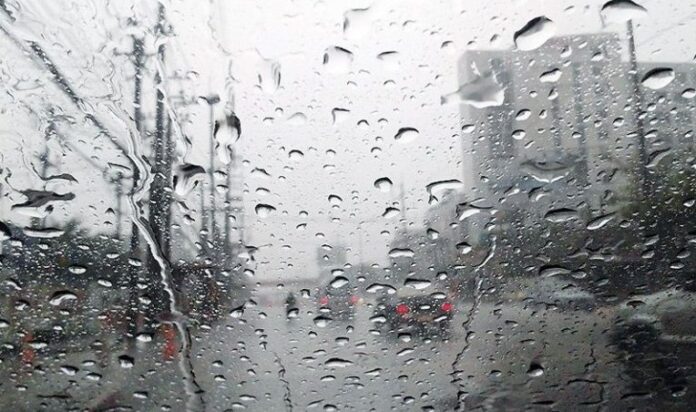 BANGKOK — The heavy flooding inundating the southern region was blamed for the death of a young girl, as Bangkok woke up to find a surprise storm still surging Tuesday.
The worst flooding in a decade is now blamed for 25 deaths, including that of 5-year-old Patchatorn Somwhung, who was swept away by a flash flood and drowned sometime in the night. Her body was found at about 10am in a forest 200 meters from Phet Kasem Road in Prachuap Khiri Khan province.
Patchatorn and her family had been traveling south by van when floodwaters blocked the van from continuing, and passengers clambered onto its roof to stay dry. Patchatorn fell into the water and was swept away.
Thailand's north and south were cut off from each other by the flooding of that vital highway. On Tuesday afternoon authorities were raising a temporary bridge expected to be completed later in the day. However, police advised motorists to avoid traveling.
Elsewhere in Prachuap, 34 patients from Bang Saphan Hospital were evacuated after its ground floor flooded this morning, with 40 patients still stuck on the upper floors.
In Bangkok, scattered rains have fallen across the capital almost continuously since Monday afternoon, with temperatures falling to a cool 25C under cloudy skies.
The Bang Phli–Suk Sawat Expressway heading toward western Bangkok was at a standstill, and so was traffic flow on Ngam Wong Wan Road near Soi Chinnakhet 1 in Laksi District. The eastern outer ring road into downtown was also clogged.
Rain is expected to continue falling throughout the day over 60 percent of the capital, then fall to 40 percent on Wednesday, with temperatures averaging about 26C. Expect cloudy skies through Friday but less chance of rain.
RT@tueng_ : 09.19น. ฝนปรอย ครึ้มๆแบบนี้ ถือว่าแยกแครายเช้านี้ไม่หนักหนาเท่าไร ออกซ้ายช่องคู่ขนานยอมติดไฟแดงอาจจะเร็วกว่า pic.twitter.com/Lga8QsbPFD

— JS100 (@js100radio) January 10, 2017
RT@PrasertRONUSIT : การจราจรหนาแน่นบนทางพิเศษบางพลี-สุขสวัสดิ์ มุ่งหน้าออกพระราม2 รถเคลื่อนตัวช้าสลับหยุดนิ่ง pic.twitter.com/zOn1aGNLhB

— JS100 (@js100radio) January 10, 2017
ถนนเส้นหน้าศูนย์ราชการนนทบุรี รถเยอะ มีฝนตกเล็กน้อย @js100radio pic.twitter.com/aEaBNvmhGR

— Mr.Darkman █ (@TolapMeng) January 10, 2017
@js100radio 9:19 นราธิวาส-สุรวงศ์-สีลม-สาธร ฝนเริ่มลงเม็ดถี่ pic.twitter.com/MzdGG5RhMi

— chetta (@intaladear) January 10, 2017
A tweet by the Bangkok Flood Control Center showing expected rain across all of Bangkok's districts except Khlong Sam Wa.
10.00 น.ฝนเล็กน้อย ปกคลุมพื้นที่กทม.ทั้งหมด ยกเว้นเขตคลองสามวา pic.twitter.com/fYIRFMwgUY

— ศูนย์ป้องกันน้ำท่วม (@BKK_BEST) January 10, 2017