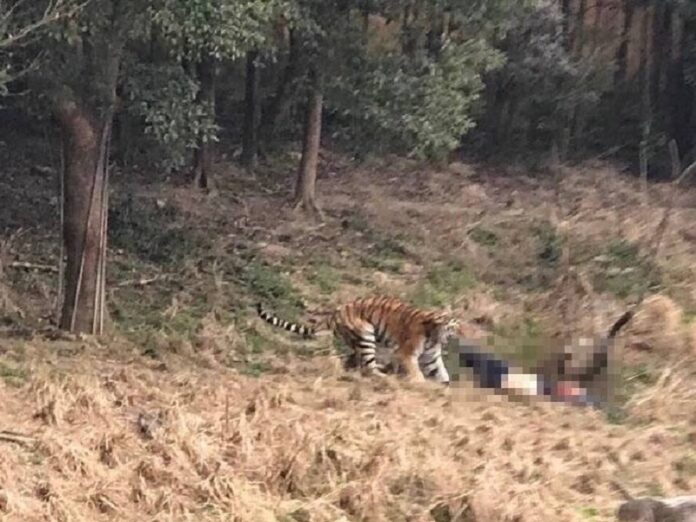 BEIJING — A tiger-mauling death at a Chinese zoo is under investigation by local authorities who say the victim climbed a fence into the tiger's enclosure.
The attack occurred Saturday at a resort on Dongqian Lake in eastern China's Zhejiang province. A local government statement says the victim, identified only by his surname of Zhang, climbed a fence with a friend instead of buying tickets. The statement said Zhang's wife and two children, as well as his friend's wife, bought tickets to enter the zoo.
Zhang allegedly passed through a wire netting and eventually climbed a wall to enter the tiger enclosure, while his friend stayed back, the statement said. A tiger attacked him inside the enclosure, as visitors to the park apparently watched from a distance. Photos and video shared on social media appear to show Zhang lying on the ground as tigers circle him.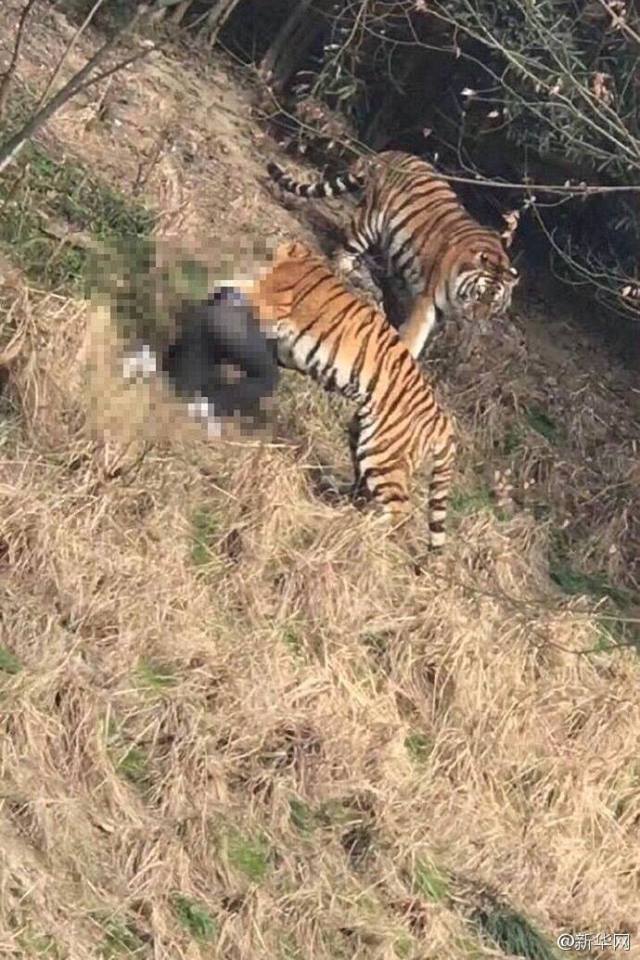 State television reported one tiger was shot dead by local police, and three others nearby were dispersed using firecrackers. One video posted online shows a tiger gnawing on his body as people can be heard screaming.
Zhang died later in a hospital.
The incident drew a protest from People for the Ethical Treatment of Animals, or PETA, which said it reflected the problems of keeping tigers and other large cats in captivity.
"Attacks by captive big cats on people – which occur with staggering regularity – illustrate the profound level of stress, anxiety and agitation these animals experience every day of their lives," PETA's vice president of international campaigns, Jason Baker, said in a statement.
Two women were attacked by Siberian tigers in July when they got out of their vehicle at a Beijing safari park. One woman was killed, and the other was seriously injured.