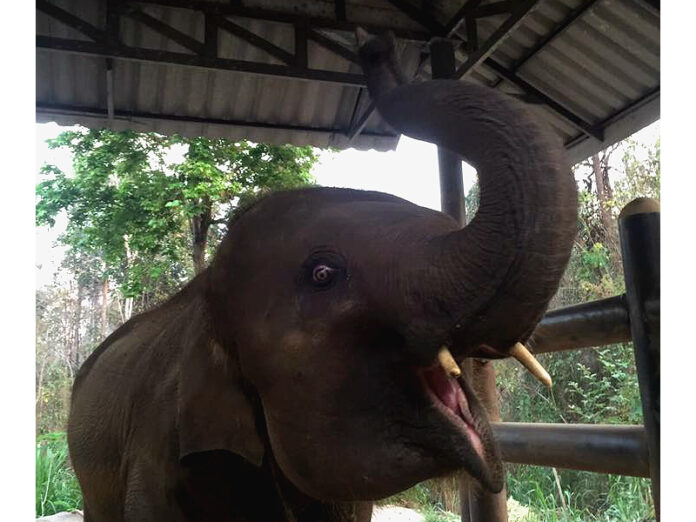 CHONBURI — Wanwimol Sai-samorn said she could not sleep Thursday night due to more than 30 phone calls she received asking to talk to Friends of the Asian Elephant Foundation on the same day that various amounts of money began mysteriously landing in her bank account.
After she looked up the foundation on Google, the Chonburi native learned that her mobile phone number – which is linked to her PromptPay e-payment account – happen to be the same digits of the bank account number of the elephant foundation in the northern province of Lampang.
"It worried me," said Wanwimol on Friday. "So I decided to go to the bank today and unlinked my phone number to my PromptPay account."
Read: After 3-Month Delay, PromptPay Fully Launches Friday
Launched Jan. 27, PromptPay is an electronic transaction system that lets people transfer money between bank accounts by using only their phone or national ID numbers instead of a bank account number.
The identical 10-digit numbers confused some donors, who deposited money into the wrong account.
They are the foundation's Kasikornbank account number and Wanwimol's personal phone number, which she uses to automatically transfer money to her Krung Thai bank account in Chonburi province.
Since Monday, an outpouring of nationwide sympathy has come in support of a fundraising campaigb for the foundation, which established the world's first Asian elephant hospital, after it announced it would close.
In a statement, founder Soraida Salwala said she decided to halt her long effort to care for elephants due to a shortage of human resources and finances. That was the start of a large media initiative to help raise funds toward the cause.
Wanwimol said she already asked the bank on Friday to coordinate with the elephant foundation and transfer back the donations to where they belong.
But the online vendor – who depends on the e-payment system for her business – said she has yet to lose trust in PromptPay.
"Currently the news about the elephant foundation is very popular so I just unlinked it," said Wanwimol. "I will relink it after the news is gone. I'm not concerned."