Top: A banner opposing construction of mosques in Bueng Kan province's Phon Charoen district posted to a Facebook page that is a clearinghouse of anti-Muslim sentiments. Photo: No Mosques in Bueng Kan / Facebook
BANGKOK — After Muslims in Khon Kaen registered a converted home as their place of worship – the northeast province's seventh such venue – a local Buddhist group cited terrorism in its petition asking the governor to deny it.
"Buddhists in the locale and its vicinity are of the opinion that waves of terrorism are spreading all over … so people don't want the mosque built because they fear unrest in the area like what's happening in the southern border provinces," the letter said, which urged the governor to "extinguish the fire in the early stages."
Three months later, the group known as the Assembly of Buddhists for National Security in Khon Kaen, said it is awaiting a public hearing on their request to deny recognition to the structure in Khon Kaen city's Phra Lap area.
"We're concerned that it's gonna be like the three-southernmost provinces," assembly president Pramuan Pimsaen said. "People wanting to establish the mosque told me they do have a [proper] place for prayer and asked for our compassion," Pramuan, a 69-year-old retired school teacher, said of the 24 known Muslim families who've called the area home for five decades.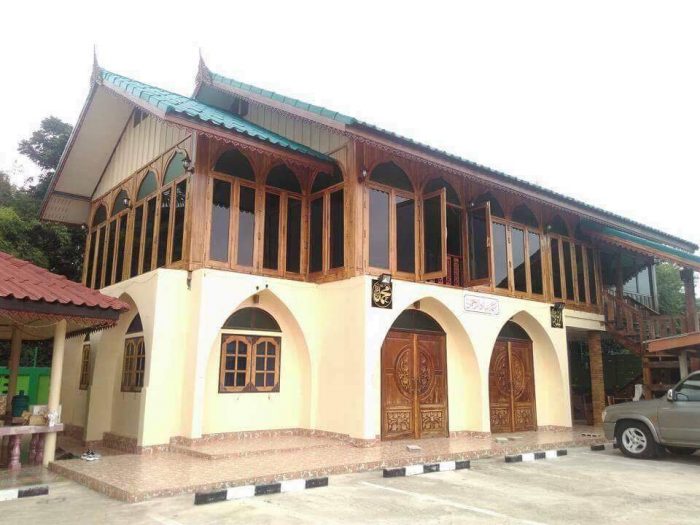 While many Thais boast of a history of peaceful coexistence between Buddhists and Muslims, that narrative is being strained by a decade of deadly separatist violence and the kind of social media fear-mongering that has hardened attitudes worldwide.
And the kind of ultranationalist Buddhist Islamophobia that fed the flames now burning to the northwest isn't limited to Myanmar.
Last week, a Thai monk who has called for mosques to be destroyed in revenge for Buddhist deaths in the Deep South was seized by the military and flown to Bangkok to be forcibly expelled from the order.
Pages such as No Mosques in Bueng Kan mix stories of violence in the Deep South with anodyne news stories involving Thai Muslims and toxic internet conspiracy theories about Muslims plotting to displace non-Muslim populations worldwide. The comments are filled with Muslim-bashing messages in Thai.
The millions of Thai Muslims aren't only found in the Deep South. In the northeast, where Muslims speak the same Lao dialect as their Buddhist neighbors, there has been no known religious unrest.
Asked why Buddhists in Khon Kaen should be troubled when Bangkok, a city with many mosques, doesn't have a problem, Pramuan answered:
"Khon Kaen is a rather Buddhist town and has solidly been that way. We don't want other religions. It's risky as it could lead to unrest. Actually [the person behind the mosque] assured us that they won't bring in extremists, but we still want to be Buddhist.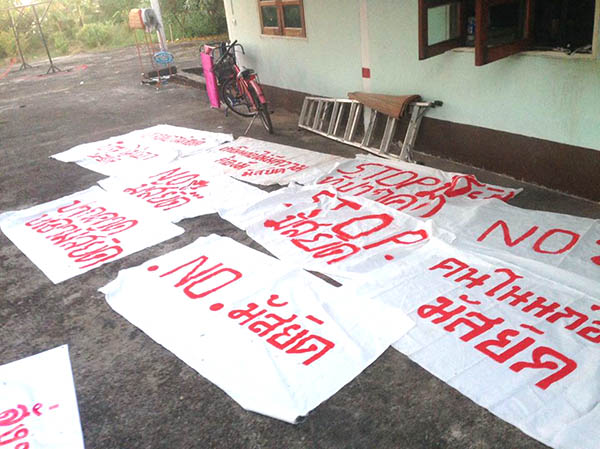 He added that residents are "irritated" by the calls to prayer and the new mosque's proximity to a Buddhist temple.
He said the man behind the Ibadur Rahman mosque, whose name is Thongchai, asked him if he would give them the honor of being an advisor to the mosque construction.
"I told him I can't," Pramuan said.
Experts say those sentiments aren't unique to Khon Kaen. Rising Islamophobia has some Buddhists expressing anxiety or outright opposition to mosques elsewhere, said Ekkarin Tuansiri, a political scientist at Prince of Songkhla University in Pattani province.
"Islamophobia [in Thailand] is not yet as severe as in Europe or the United States," said Ekkarin, who is Muslim. He will publish his findings in December.
Ekkarin has been researching domestic Islamophobia for two years. He said it has spiked in the north and northeastern regions of Thailand during the past few years.
Ekkarin attributes it to two factors. First is the protracted separatist violence in the Deep South which has killed more than 6,500 people in 13 years. Second, are the perceptions created through news reports that Muslims are violent.
Parallel to the state-backed pogroms of Rohingya, a Muslim ethnic group, in Myanmar, where extremist Buddhist Burmese have vilified Muslims, Ekkaran said there's been a rise in paranoia on Thai social media regarding Islam and Muslims.
"It has yet to reach a point where they are being attacked on the streets or [Muslim women] have their hijab pulled off in public," Ekkarin said.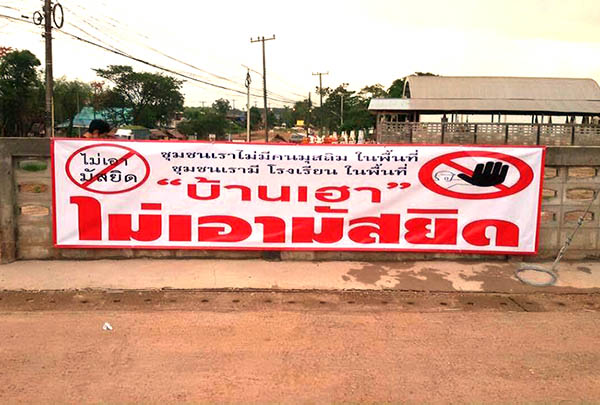 Ekkarin said the junta's detention and defrocking of radical anti-Islam monk Apichat Punnajanatho last week was wrong despite the hate preached by the monk because it resorted to using special power of the junta by detaining the monk at military camps first instead of going through the proper channel of having the Sangha Order investigates the matter. This, Ekkarin added, could lead to resentment by some Buddhists, particularly his supporters, and backfire.
"Forcing the monk to be defrocked this way by using irregular means doesn't solve the problems. His venerableness should have been investigated for the use of hate speech instead," Ekkarin said, adding that such hate speech on social media needs to be monitored.
Songkhla-born Muslim human rights activist Anchana Heemmina said the impact of violence in the Deep South is felt not just there but is affecting people in the north and northeast as well.
She noted growing anti-Muslim activities on social media. Anchana added that there's another side to the coin as well.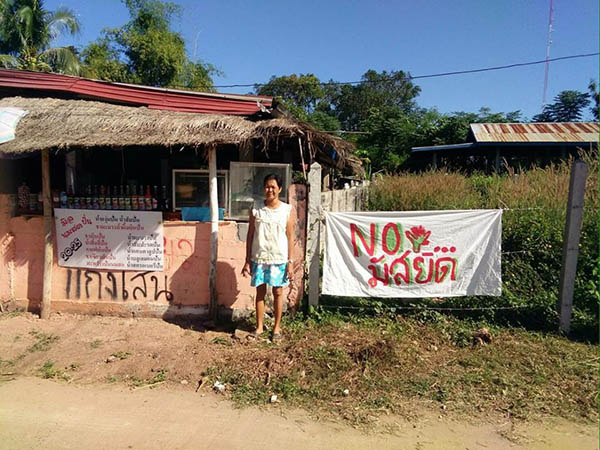 "Muslims are also afraid that their religion [in Thailand] will be destroyed too," Anchana said.
More must be done to foster acceptance of different faiths, she said, but it can't be forced.
The "Isaan Says No to Mosque" page states clearly in Thai that northeasterners oppose construction of any mosque without a local referendum.
"Stop setting up mosques in areas where traditionally there were no Muslims," a message in Thai on the page's cover image says.
On Tuesday, the page posted a message offering moral supports to anti-Islam former monk Apichat, who was defrocked last week, in defensive terms.
"We are not causing division [between] religions. It's you Muslims who arrive to cause divisions among locals and spread mosques all over the place without listening to the people," it said.
Hara Shintaro is a Japanese-born scholar who converted to Islam and married a Thai-Malay Muslim and has lived in Pattani the past decade. He has taught Malay language at Prince of Songkhla University in Pattani in the past and researched the separatist insurgency.
"I'm sure Islampphobia can grow and spread anywhere if a group of people firmly believe their own religious group is threatened by a 'growing influence' of Muslims they also believe are basically all terrorists," Shintaro said.
"In Thailand, under the circumstances where they do have an armed conflict in the southernmost provinces, it's also understandable that some Buddhists feel that their religion is under threat. However, according to all the insurgent members whom I interviewed, none of them have ever acknowledged the current conflict as a religious war, and they also clearly stated that they are not fighting against Buddhism."
He said they clearly identify their enemy as the state power they regard as having colonized Patani, Shintaro said, referring to the former kingdom separatists say they want to restore.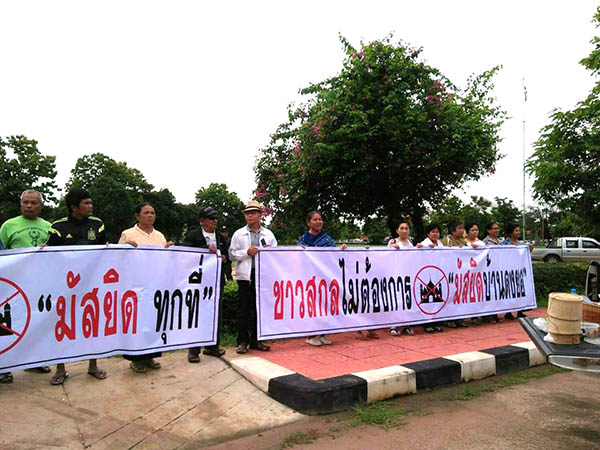 Shintaro added that he thinks the Thai government has been "quiet reasonable" in dealing with Muslims per se, and there's "hardly anything in their policies to drive Muslims to extremism."
"The government has never blamed the southern insurgents for being Muslim, but for being separatists. It's a matter of national security. This is why the Muslims in other parts of the country have hardly had any problem with the state. So, I must say the ex-monk was creating yet another problem by treating Muslims as a threat to Buddhism, which actually is not true."
Thai Buddhist scholar Surapot Taweesak agreed that Islamophobia is on the rise and called for better communications between Buddhists and Muslims.  He pointed out that there exist religious extremists among believers of both Islam and Buddhism in Thailand. He doesn't think it will go as far as what's happening in Myanmar due to different history, however.
"But this is not a good sign. When it comes to hatred, it could be exacerbated," Surapot said.
As for the way the junta's handling of radical monk Apichart, who was flown by the military to Bangkok to be defrocked at a temple, Surapot said it could lead to a feeling of injustice among some Buddhists, particularly his followers.
"It wasn't the right way to handle it," he said.