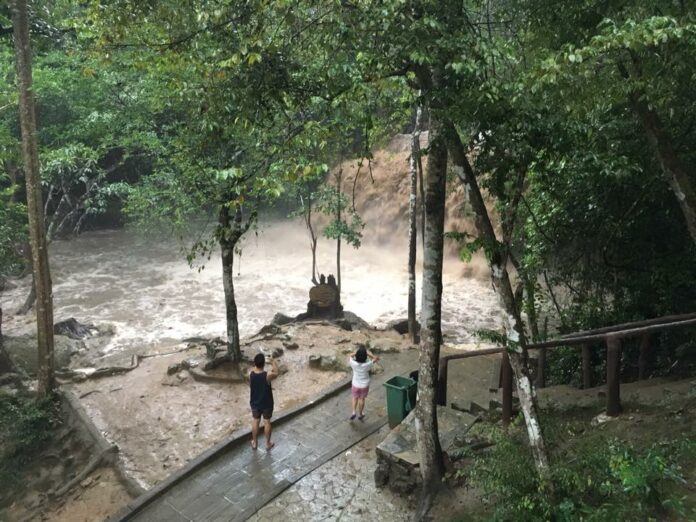 KANCHANABURI — One of the nation's most famous tourist attractions, the Erawan Falls in Kanchanaburi province, was partially closed to tourists Monday due to high water levels.
Only two of the world-famous fall's seven tiers remain open to visitors, and no swimming is allowed, the Erawan National Park announced this morning.
"Currently the water level in the Erawan Falls is very high. Swimming is prohibited for tourists' safety. Only the first and second levels are open for visitors," the announcement said.
There were no reported incidents at the location.
Rain is forecast in all regions of Thailand through Saturday, with scattered rains over most of Bangkok. Heavy winds and flooding are possible in some areas, according to the Thai Meteorological Department.
The torrential conditions at the famous tourist attraction comes after a week of heavy rain pelted the country on the heels of a tropical storm that inundated much of northern Thailand in September. The rainy season typically ends by November.
Founded in 1975, Erawan National Park in western Thailand is famous for the seven-tiered, 1.5 kilometer Erawan Falls, named after the mythological multi-headed Hindu elephant. Normally, park visitors picnic along the waterfalls, swim in their fish-filled pools and take selfies with the emerald-green waters.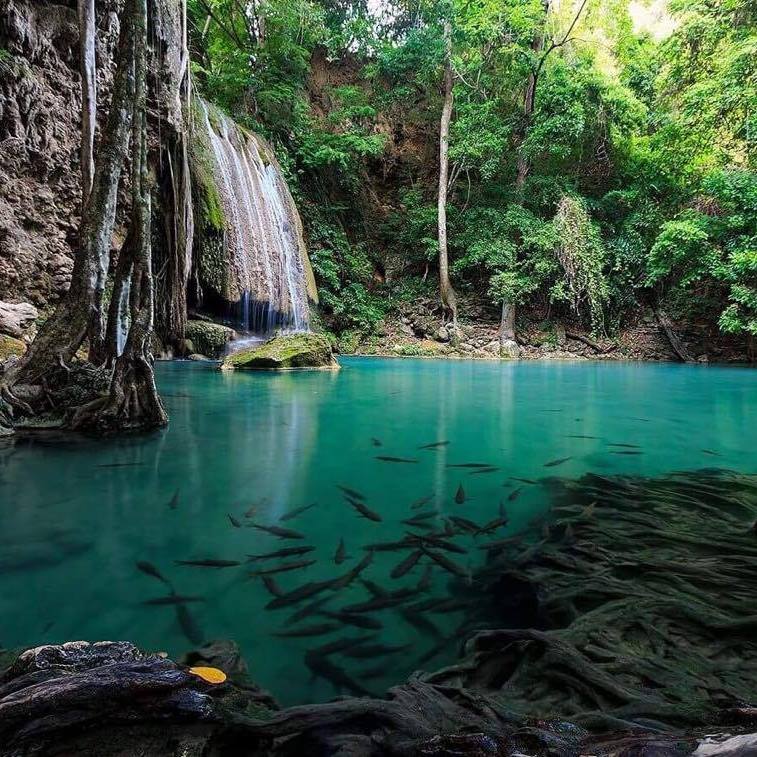 Related stories:
Rain Check: Another Wet Week, Flooding Continues
As North Floods, Major Dam at 100% Capacity
Tropical Storm Inundates Thailand, Kills 2 So Far (Photos, Videos)
Monsoon Brings Spectacular but Dangerous Falls to National Park