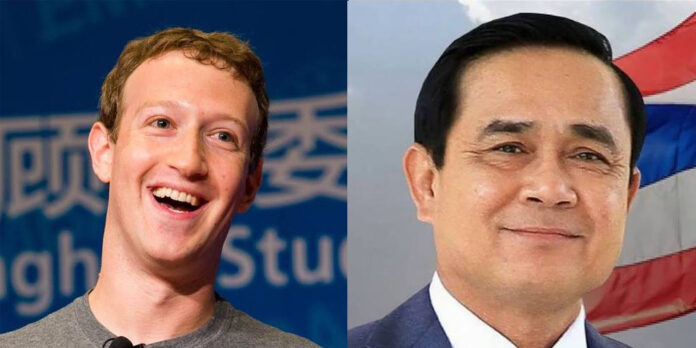 Update: Facebook disputes the news. 
BANGKOK — Facebook founder Mark Zuckerberg will be coming to Thailand later this month to meet Prime Minister Gen. Prayuth Chan-ocha, the deputy prime minister said.
At a Monday press conference, Deputy Prime Minister Somkid Jatusripitak said Zuckerberg would arrive Oct. 30 in Bangkok to meet Prayuth for talks about e-commerce.
"It's a good opportunity for us that a global-level online entrepreneur is visiting. Online entrepreneurs in the United States and China are turning towards cooperating with ASEAN and opening branches in Singapore, Indonesia and Vietnam," Somkid said. "Thailand is one of the countries being watched and considered for world partnerships."
Somkid added that an executive from Amazon.com would also visit Prayuth for talks about e-commerce in mid-November.
In August, Prayuth opened his own Facebook page in what some say is an effort to appear more affable and approachable. Under his administration, various people have been charged for running Facebook pages criticizing the government or running polls mocking his often eccentric behavior.
Related stories:
Does Prayuth's New Facebook Herald a Kinder, More Electable Strongman?
Activist Charged for Sarcastic Facebook Poll Mocking Prayuth
Man Arrested for Sharing Video Mocking Prayuth