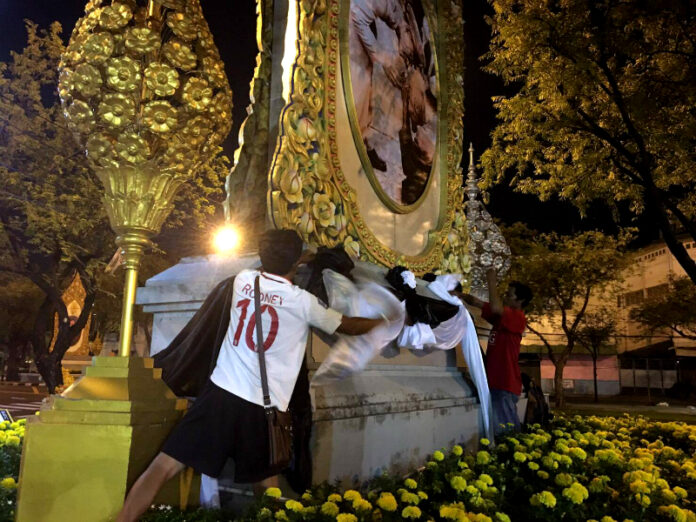 BANGKOK — Mourning signs nationwide were removed starting at midnight on Sunday after the government declared the mourning period for King Bhumibol officially over.
Symbols of mourning such as banners and black-and-white ribbons were immediately removed early Monday morning marking the end to the five-day funerary rites for King Bhumibol. Tradition marks that keeping mourning materials on display long after the mourning period would be a bad omen.
Around Bangkok, 58 symbolic pyres were being dismantled Monday morning, but nine replica crematoriums such as those at the Royal Plaza and City Hall were preserved to hold exhibitions on King Bhumibol's works.
Government spokesman Lt. Gen. Sansern Kaewkamnerd said Saturday that people can wear any color they wished starting today.
Online, netizens had changed their black-and-white profile photos back to color as the clock struck midnight. Some organizations put up portraits of King Vajiralongkorn as their Facebook cover photos.
The Royal Crematorium will be open to the public for one month starting Thursday before being dismantled.