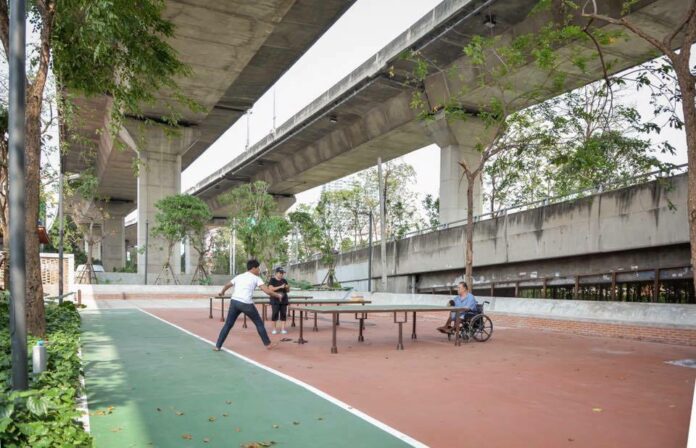 BANGKOK — People trying to counter food waste are among the first to seek support from an NGO looking to shape development of a rapidly gentrifying riverside community.
Abigail Smith of Thai-SOS Foundation, a small food rescue operation headquartered in the Bang Rak district, said Thursday that they hope to get help securing larger offices from the Creative District Foundation.
"We need a new building. We go through 1,800 kilos of food a day through a tiny kitchen with nine staff," said Smith, the organization's chief operations officer said. "You can't hear yourself think in the tiny room, there's no space to put down food and there's even no space to park our trucks."
Smith was among the first to respond to the foundation's open call for grant proposals to develop the area at a Tuesday night event. Backed by proponents of Bangkok's "creative economy" projects, the foundation is accepting pitches from residents seeking grants to develop the Charoen Krung area, a once neglected and depressed area that has seen an influx of new bars and restaurants.
The foundation played a key role in the Thailand Creative and Design Center, or TCDC, move to Charoen Krung to anchor the future it envisions for the neighborhood.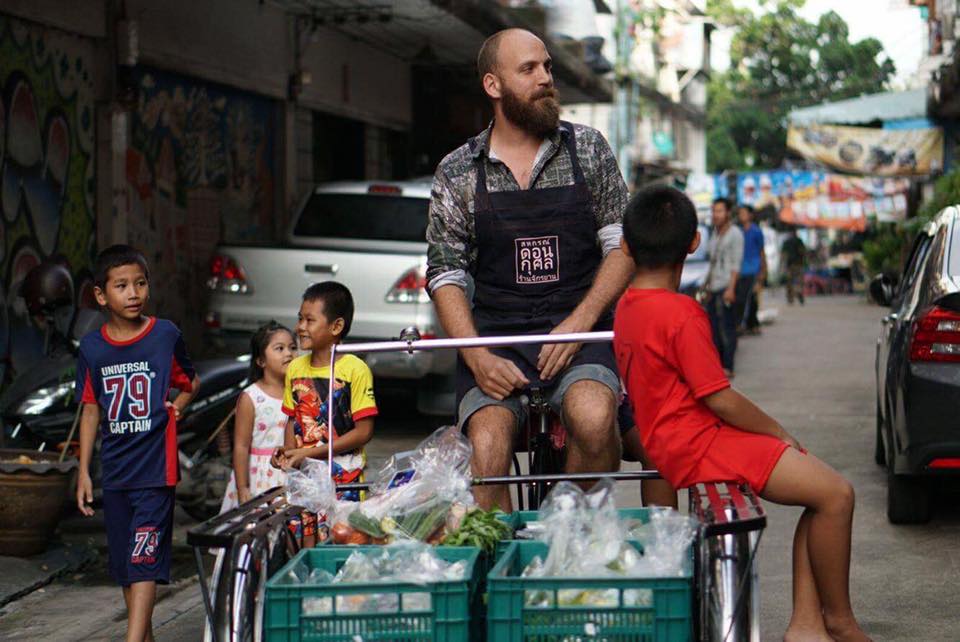 Architect Duangrit Bunnag, who recently opened a nearby riverside lifestyle attraction, said they want to hear from the public.
"We have no idea what we want to do," Duangrit Bunnag, Creative District Foundation director said at an event Tuesday night. "We want you guys, the community, to tell us what you want. For my part, I would like our city to be a better place to live."
So far, ideas range from environment activists seeking funds to train city workers how to properly cut important trees to Smith's food rescue organization need for more space. Smith also said that the foundation could help her organization by identifying families in the community that need food donations.
In September, the two-year-old foundation reorganized as an NGO to enable it to find funding for community projects in the riverside area between the Bang Rak and Khlong San districts, an area it has dubbed the "Creative District."
Rapid changes there have been met with rising rents, displacement of residents and all the typical hallmarks of gentrification.
At a town-hall meeting held Tuesday, the directors said they want to be a "backbone" for the local community to have better bargaining power with corporations who may be looking to buy up land for say, a private condo in the area.
"Gentrification can be both a good and bad thing," said Thanan Lilaonitkul, a foundation director. "It can go wrong when people don't get a chance to participate in what happens in their area."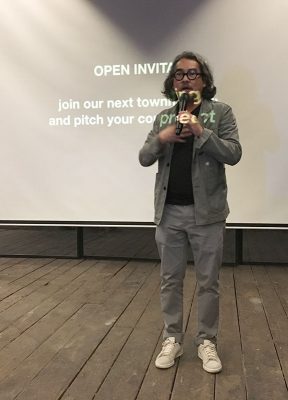 The Creative District Foundation will hold bimonthly town hall meetings where residents can pitch their ideas for grants. The organization is also working on a baseline study of who lives in the area and how the land is used. The results and data will be published publically online in Thai and English in mid-2018.
"The quantitative data of baseline studies are necessary information in order to know what the area needs. Otherwise, development will be top-down without considering the people," Thanan said. "Later, we'll expand the report into qualitative studies where we ask locals about their identities and stories."
The Creative District Foundation has supported various projects in the area, such as TCDC's move to the Grand Postal Building, the Bukruk Urban Arts Festival, Atta Gallery and two of Duangrit's projects: The Jam Factory and Warehouse 30.
Related stories:
Too Woke for Bangkok's Malls? Check Out 'Warehouse 30' (Photos)
New Art Space 'Warehouse 30' Sees Saturday Soft Opening
TCDC Goes Postal, Set to Reopen in Historic Building by River