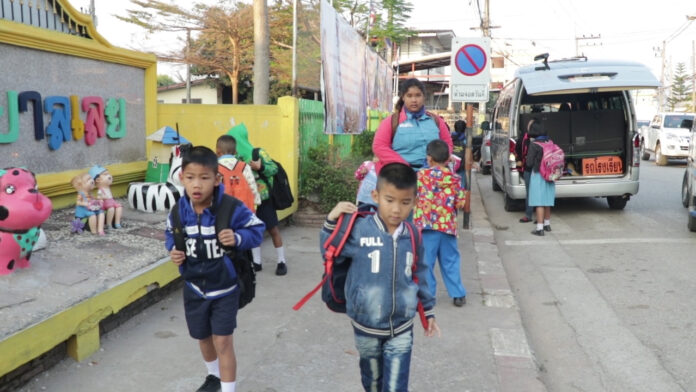 BANGKOK — Bangkok will see scattered showers and a slight temperature drop next week, while a cool spell braces the north and northeast regions, according to forecasts.
Much of Thailand – but not the capital – will endure a wetter and colder week, though the details were a matter of some meteorological dispute.
"Bangkok won't feel much colder, but it will in the north and Isaan," said Seree Supratid the top meteorologist at Rangsit University. "People in Bangkok should prepare for light rain and related transportation issues."
Seree said the weather will fluctuate due to a high pressure system moving in from China toward northern Thailand.
"It won't stay long. The cold spell should be gone the week after," Seree said.
According to the Thai Meteorological Department, lower temperatures will be seen nationwide through Sunday, with rain in the north through the week. Temperatures are expected to drop 6C to 8C nationwide.
State weather forecasts predict a 40 percent chance of rain across Bangkok, with temperatures between 24C and 35C.
In October, when Bangkok flooded without warning from the state meteorological department, Seree blamed the out-of-touch bureaucratic system for failing to warn residents.