BANGKOK — When is an orange vest fashionable and when is it uncouth? At a downtown shopping mall, it may depend on who's wearing it.
Footage of mall staff asking a motorcycle taxi operator, or win, to remove his orange vest ignited a debate Friday about discrimination. The mall says the exchange happened due to a misunderstanding.
The now-deleted video posted Thursday by Facebook user and motorcycle taxi owner Tonson Kong Nongkhing shows an employee and guard inside the EmQuartier shopping mall apparently telling the man to remove his vest. The video ends with him in the process of removing his vest.
The video went viral and by this morning had garnered more than half a million views and more than 3,000 shares before it was taken down in the afternoon. In the comments section, people argued over whether the mall was guilty of discrimination or just enforcing a dress code – which the mall doesn't have.
"At this mall, they really make you take off your vest. I'm a win too," Sompong Peh Prantaen wrote in a comment. "It's like they're looking down on me, even if I'm doing an honest job. What standards do they use to judge that you can't walk in malls with win vests?"
Motorcycle taxi operators, many of whom come from poverty in rural provinces, are widely looked down upon in urban Bangkok, where their services are indispensable due to heavy traffic.
"Their rules should not limit the rights and freedoms of others," user Marcus Mars wrote.
Others said it was up to the mall.
"It's still up to the management there since it's their location," Ronnakrit Thimbumrung wrote. "Don't go in if you can't follow the rules. No matter how much your shirt costs or how honest your profession is, there are still rules. Hello?!"
An EmQuartier spokeswoman who refused to give her name said Friday afternoon that the encounter was a misunderstanding between the win and mall staff. She did not elaborate. She said the mall does not have a dress code.
Some criticized what they saw as a racial double-standard.
"I see foreigners wearing tank tops, flip-flops and pants up to their dark butts walking all over [the mall]. So you think you're protecting the image of the location?" Patchara Pengseub wrote.
Although the post prompted win operators to post selfies of themselves wearing their vests in solidarity, not all took fault with the mall.
"Rules are rules," Nuttawut Bas Sakdikul wrote. "I ride my win after work but I take the vest off every time I enter a mall. I'm respecting the location."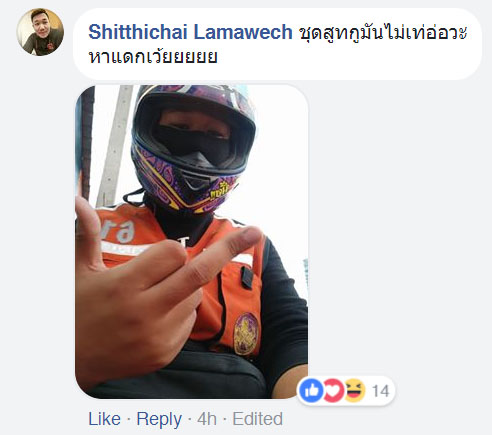 'Is my vest not cool enough? I'm making a living, dammit.'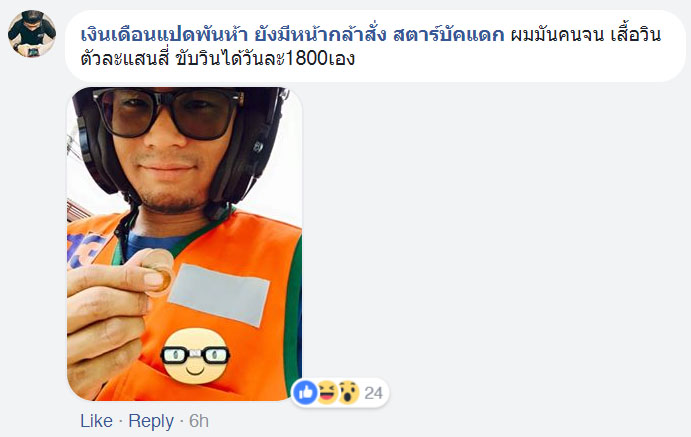 'I'm so poor. My vest cost 140,000 baht, but I get 1,800 baht a week.'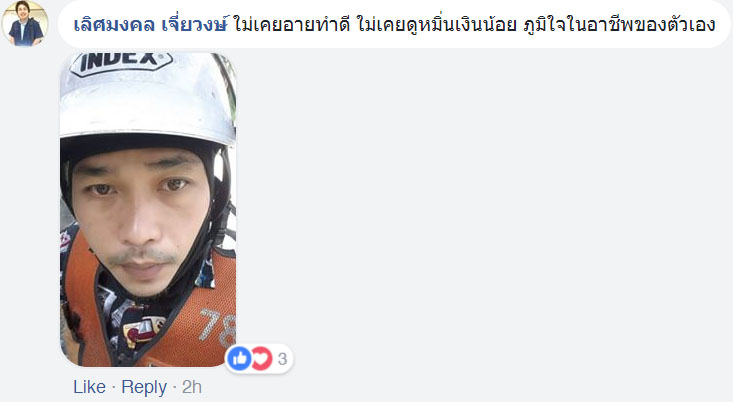 'I'm not ashamed of doing good. I never look down on people with little money. I'm proud of my profession.'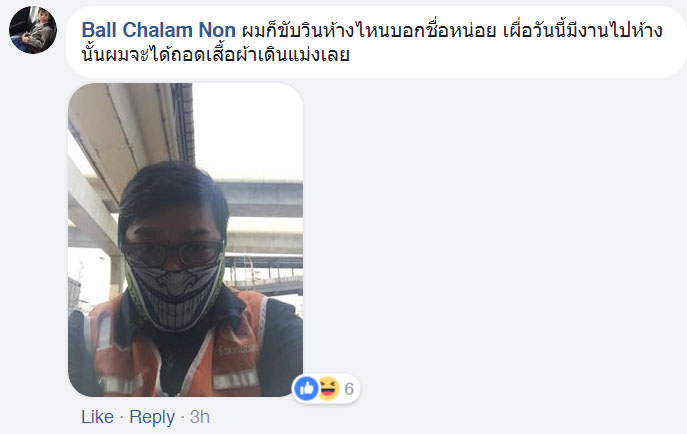 'I operate a win too. What mall is this? When I go walk around there, I'll take off all my clothes.'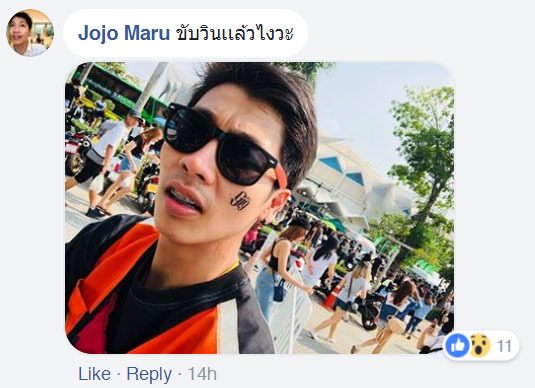 "I operate a win, so?"