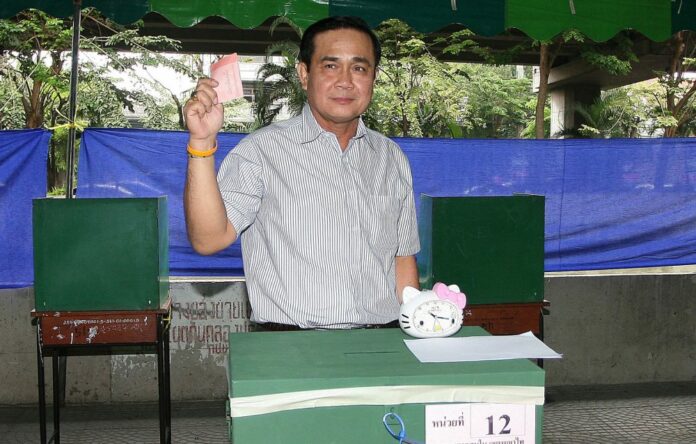 BANGKOK — A ban on campaign entertainment was reaffirmed and guarantees put in place for voters with disabilities Thursday in two bills approved by junta-appointed legislators.
Separate bills dictating how members will be elected to both houses were overwhelming endorsed by the National Legislative Assembly, with the former receiving 211 votes and seven abstentions. The law pertaining to the senate received 202 ayes and 1 nay with 13 abstaining.
The laws are essential to holding elections the junta most recently pushed back to February 2019 at the earliest.
Key points included rejecting a call to allow entertainment during election campaigns and ensuring that all senators will be selected for the first five-year term not by the public but from a pool of candidates nominated from certain groups and professions.
The law also mandates that anyone who fails to vote in an election without reasonable explanation shall be disqualified from holding national or local political office. Voters physically unable to cast a ballot can legally and confidentially appoint someone to do so on their behalf, under the law.
Those found providing entertainment as part of their campaign effort will face imprisonment for one to 10 years and a fine of 20,000 baht to 200,000 baht.
The law also extends voting hours to 5pm from 3pm. Polls will open at 8am.
The bill pertaining to the upper house specifies that, for the first four-year terms, candidates can be nominated by registered associations in 10 areas representing certain professions and groups such as people with disabilities, women, the elderly, farmers and real estate. Additionally, the organizations must be nonprofits legally registered for no less than three years.
The leader of the ruling junta will pick who serves on the senate for five years, clearing the way for them to serve two four-year terms in the upper house.