Photos: Tanasak Bossii Konchaliaw / Facebook
BANGKOK — A spike of citrus has infused fashion. From BTS to mall, beach and street – one familiar fruit has blotted out all others: the pineapple.
A year after reigning as the hot season garment of choice – and trumping a recent traditional costume fad – Hawaiian shirts are back again with a many-eyed emphasis on the pineapple.
Of course, peak pineapple means, to the fashion-conscious, that the moment has already passed.
"Around February, the pineapple pattern was really popular and went mainstream. But after Songkran, there's so many people wearing them everywhere you turn, that people are starting to be afraid of wearing it," Pilapan Chancint, 22, who sells shirts from Hat Yai on Instagram.
Pilapan said most vendors are buying ready-made pineapple shirts from the usual Bangkok sources of Pratunam and Khlong Thom. For other threads in the same flavor, they are buying uncut cloth from China for local tailors to turn into shirts, dresses, rompers and more.
How they came to rule the rack is an interesting tale of imported and remixed pop culture.
It started with a K-pop boy band.
In the "Ko Ko Bop" video released in July by Exo, the boys wear high-end Hawaiian shirts from Valentino and Yves Saint Laurent costing from 5,000 baht to as high as 30,000 baht – patterned with palm leaves, flamingos and yes, pineapples too.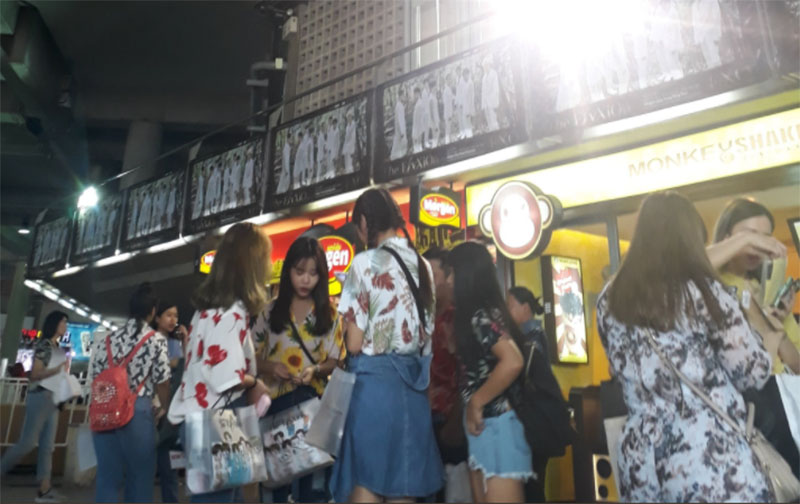 Fans of Exo then started wearing "Ko Ko Bop" shirts, or cheaper knockoffs of tropical patterns with casual wear. For Exo's three-night show in March at Impact Arena, fans collectively decided to wear Hawaiian shirts similar to their idols.
"The concert was three days, and 10,000 people went each day so around 30,000 people wore them," Pilapan said.
From there, it took root and spread to people who have never heard of the band.
เดินเข้ามาคอนเสิร์ตนี่ ประหนึ่งอยู่ฮาวาย ดอกเป็นดอก 😂 #ElyXioninBKK pic.twitter.com/yRul8BJxhB

— laytrbl (@Candle_WCHN) March 16, 2018
ถ้าผู้ไม่พูดเรื่องอซอ.ไทยใส่เสื้อฮาวายกูยอมไม่กินชาเขียวที่กูชอบอาทิตย์นึงเลยมา!!!!! #ElyXioninBKK pic.twitter.com/ooFGUXkgET

— เฟิร์นไม่ใช่เฟริน (@Fern027) March 16, 2018
1เดือนแล้วแหะ ที่นี่ไปนั่งต่อแถวออฟแล้วไม่ได้สิ่งที่ต้องการจริงๆซักอย่าง 5555 #ElyXioninBKK #ElyXioninBKKDay1 pic.twitter.com/aWkyVKNyRB

— Mine\(◉♡◉)/🐧💕 (@mine_doki) April 16, 2018
ความพอดีเมื่อคนอื่นถ่าย vs ความผีเปรต#ElyXioninBKKDay2 #ElyXioninBKK pic.twitter.com/KgDXDWZdBA

— BOOMCASSIOPEIA (@BoomCassiopeia) March 17, 2018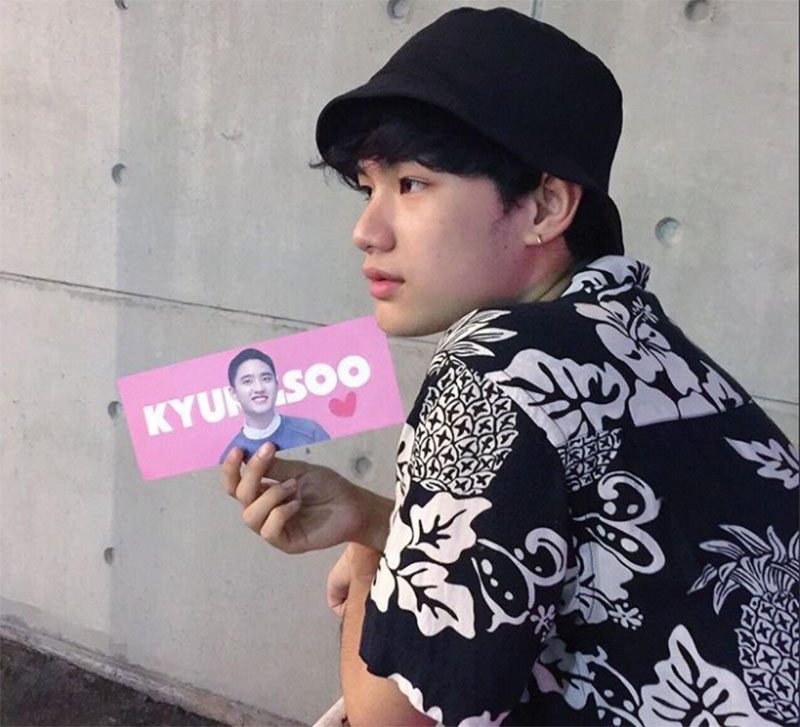 According to Pilapan one pattern proved to be the most popular with the masses – the pineapple. As Songkran season approached, markets all over Thailand were stocked with pineapple and sunflower-patterned shirts, doubly buoyed by the craze that began with "Ko Ko Bop" and the usual Songkran uniform of Hawaiian shirts.
"I'm seeing pineapples everywhere I turn, even after Songkran. Even my friends are wearing it," Pilapan said, saying that pineapple shirt sales are slowly dropping off.
Netizens have been satirizing the ubiquitous shirt, detailing their pineapple sightings after Songkran.
"Damn, I thought I was driving through a pineapple field," wrote Satawat Tongsri in a video posted from Phitsanulok province.
"I told him I'd be waiting in front of the event in the yellow shirt," Facebook user Tanasak Bossii Konchaliaw wrote.
"This is what happens on bus No. 64 to Khaosan," reposted Gu.pensod Facebook page.
ชาวไทยประกาศลั่น!!! ปีนี่เป็นปีของสับปะรดและดอกทานตะวัน ยืนยันมิได้นัดกันซื้อแต่อย่างใด ทุกอย่างเป็นไปตามบุพเพสันนิวาสล้วนๆ 🍍🌻🎉#สงกรานต์

— แซลม่อนพู ϟ (@ppinkqx) April 13, 2018
"Thai people have said it!!! This is a year of pineapples and sunflowers. They insisted they've never arranged this. Everything is due to Bupphesaniwat (fate)," wrote Twitter user @ppinkqx, riffing on the name of a hit soap opera.
ฉันเกิดในยุคเสื้อฮาวายลายสัปปะรดสีเหลือง #songkranfestival

— บอนซ์ (@bonnadol) April 16, 2018
"I was born in the reign of pineapple and Hawaiian shirts," Bonnadol tweeted.
วันนี้วันเดียวเจอคนใส่เสื้อสีเหลืองลายสับปะรดแล้ว 10 คน…

— พี่หมีขี้สงสัย (@NCS705) April 13, 2018
"It's just in one day that I've found like 10 people wearing yellow pineapple shirts," wrote @NCS705.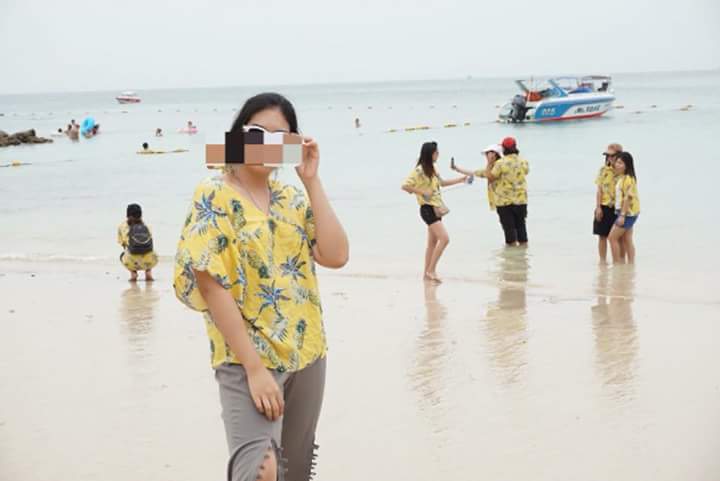 คือมันมีเสื้อสัปปะรดอยู่ลายนึงอะ คือเดินไปทางไหนก็เจอ แล้วมีหลายสีด้วยนะ มีสีกรมท่า สีเหลือง สีดำเงี้ย มีหลายแบบด้วย เป็นเดรสยังมี pic.twitter.com/BywADYn6tS

— gob' (@GobKittipos) April 13, 2018
"So there's this pineapple shirt pattern. I see it everywhere I go. It's printed on many colors like navy, yellow and black. It's even cut in various clothes, like dresses," tweeted @GobKittipos.
So be a pineapple. Stand tall, wear a crown and be sweet on the inside, even if it unwittingly commits you to mainstream K-pop.