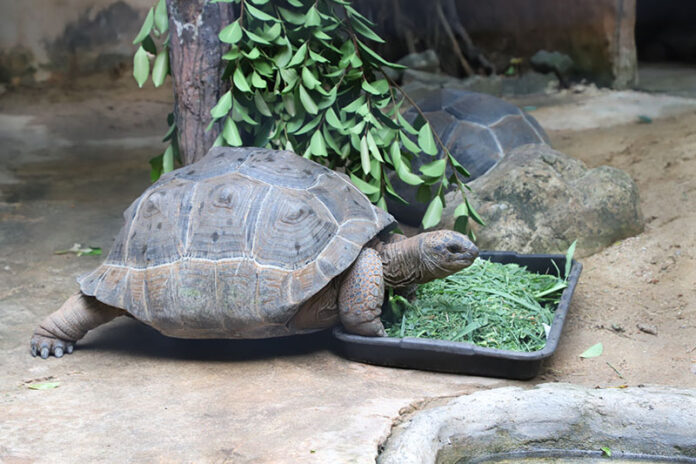 BANGKOK — Four specimens of the world's second largest tortoise will be put on display at Dusit Zoo starting Tuesday.
"We received a donation of four female Aldabra giant tortoises in 2014, but they were too small to be displayed," Kwanjai Karnjanapitukkul, veterinarian at Dusit Zoo said. "But now they're reaching a good weight. We wanted people to come see them for World Turtle Day on May 23."
The biggest tortoise of the four is only 50 centimeters in length. The others are about 35 centimeters to 40 centimeters, Kwanjai said.
At its largest, Kwanjai said Aldabra giant tortoises can be about a meter in length for female tortoises and up to two meters for male tortoises. The largest type of land tortoise species is the Galapagos tortoise.
All four turtles, aged approximately 8 to 12 years, are unnamed.