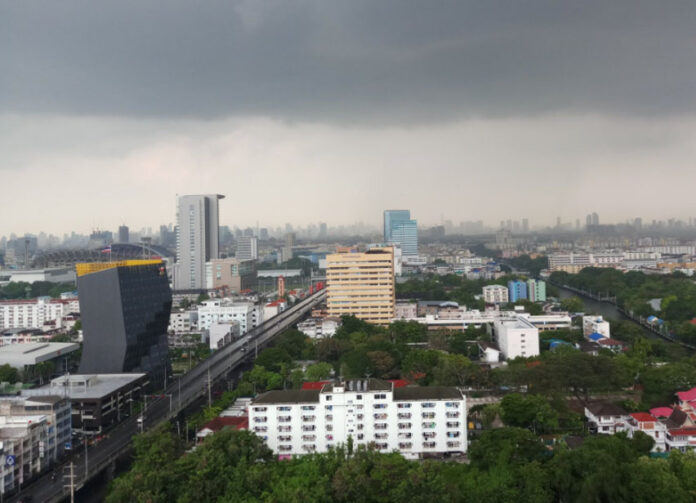 BANGKOK — Thailand should expect to see a brief respite from the heat the next two days with cooling summer storms, weather experts said Thursday.
Temperatures in Bangkok are expected to drop to lows of 25C and reach highs of 35C. The temperature decrease is expected to last through Friday, as a high pressure system descends from China.
"I don't suspect there will be much flooding, from looking at the preliminary data," Seree Supratid, director of the Climate Change & Disaster Center at Rangsit University said Thursday by phone.
Residents are advised to avoid open spaces and unstable billboards to avoid lighting and falling debris, the meteorological state department said. Agriculturalists in the north, northeast and central provinces should beware of damage to crops, especially in Isaan where falling hail damaged two hundred households in Phayao, Lampang and Bueng Kan on Wednesday night.
@fm91trafficpro #รามคำแหง ฝนตกแล้ว มืดฟ้ามัวดิน pic.twitter.com/hq7zjS8AF9

— taechin (@Sony1678Sri) April 26, 2018
สามแยกเพิ่มสินล่าสุด หนักมาก ลมกรรโชกแรง #ฝนตก #Report @js100radio pic.twitter.com/7t5mzsq3Ip

— Jeerasak Pongsilwat (@jeera03) April 26, 2018
Rain in Sai Mai district in Bangkok Thursday morning.