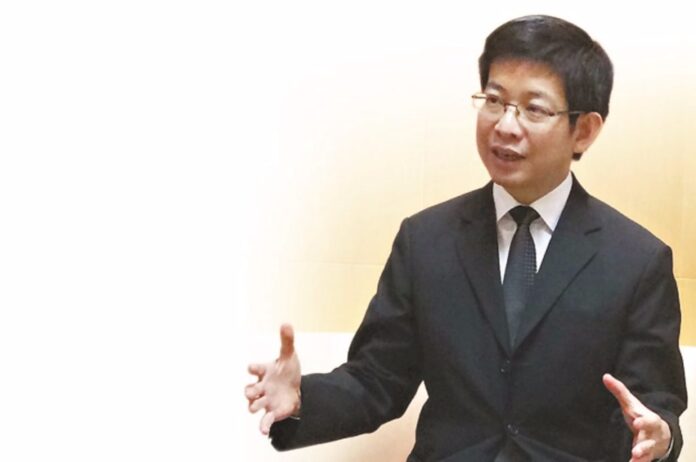 BANGKOK — The government on Wednesday defended its failure to implement reforms it promised to enact upon seizing power and vowed to produce tangible results within eight months.
Kobsak Pootrakool, minister of the Prime Minister's Office, said that by February, the public would see progress in 11 areas of reform the government has established committees to pursue.
Kobsak's assurances came in the wake of recent comments by the head of one of those committees who said no progress had been made in four years.
Bowornsak Uwanno, chair of the junta-appointed Law Reform Committee, on Sunday told the press that no reforms had progressed beyond the planning stage. The junta held up such reform efforts as justifying its continued rule.
"I feel discouraged when I look at the overall picture of reform because I don't see how it will end," Bowornsak said.
Read: Junta Appointees Concede 'National Reforms' Have Little to Show
Kobsak cited the plan to form the new Ministry of Higher Education and Research as part of the reforms, adding it would be inaugurated in coming months.
Bowornsak decried how repeated attempts to implement changes led to little or no progress, starting with the formation of the junta-appointed National Reform Council after the 2014 coup, which he chaired until its dissolution in 2015. It was replaced by the National Steering Reform Council, which left little to show for after being dissolved again.
"And then it was dissolved and replaced by 11 reform committees, each of which only has plans," Bowornsak, who chairs one of the committees, said. "So I am not sure if reforms will succeed or not."
Trying to play down the criticism, Deputy Prime Minister Wisanu Krea-ngam said Wednesday that Bowornsak was merely "lamenting a little" but that he was sincere and wanted to do more.
Wissanu defended the reform process saying the Royal Gazette only announced the national reform plan a month ago. In August, Bowornsak was appointed to chair the law reform committee. Wissanu said the 11 committees would be working for five years, adding that they had four years left to do their job.
The other reform committees are for politics, energy, public administration, justice, economics, natural resources and the environment, public health, mass communication and technology, society and anti-corruption.
After taking power in 2014, the junta promised to put in place comprehensive reforms across the board before it ceded power. The work of the current 11 committees are supposed to lead to 20-year action plans future governments will be legally bound – or shackled – to implement.
Wisanu said government officials had talked to Bowornsak many times and that many of his proposals were sitting on his and Prime Minister Gen. Prayuth Chan-ocha's desk.
He added that reforms take time – unlike staging a coup, which can be carried out within 24 hours.
Unlike Bowornsak – who doubted bureaucrats' ability to implement reforms – Wisanu said they would be carried out combining top-down and bottom-up processes.
The deputy premier – who admitted Bowornsak's remarks had made Prayuth feel edgy – said the government needs more time and that people should not think having absolute power means reforms can be carried out immediately.
On Wednesday, Pheu Thai Party spokesman Anusorn Lamsa-ard asked how the military government would be responsible for failed reforms. Anusorn said four years had passed and nothing tangible had been seen, adding that this was tantamount to running a deficit.
He asked if it was a plan for the regime to retain power even longer.