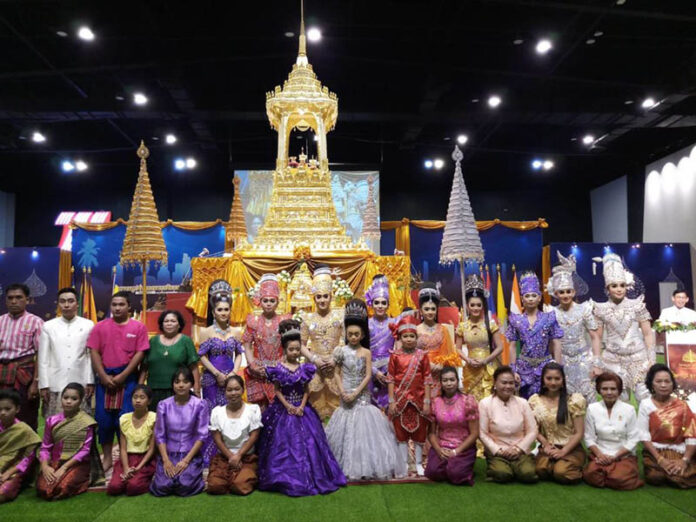 Marking the birth, enlightenment and death of the Buddha, devout Buddhists visited temples from the north in Chiang Mai province to the Deep South to make merit and join in candlelight processions.
In Chiang Mai, at Wat Doi Suthep, the long stairway up to the temple was crowded with worshipers greeting monks descending to collect alms.
In Ubon Ratchathani province, 50 people dressed up in traditional clothes to mark the event with a colorful candlelight procession. The province has called for people to wear traditional cloth on special occasions in accordance with policy promoted by the Culture Ministry.
Prime Minister Gen. Prayuth Chan-ocha urged people to not only make merit but observe basic Buddhist precepts. The five basic Buddhist precepts are: abstention from killing, stealing, lying, drinking alcohol and sexual misconduct.
In Bangkok, many gathered on the lawn in front of the old Bangkok Metropolitan Administration headquarters to offer alms to monks in the morning. Also in Bangkok, nine ambassadors from nations with large Buddhist populations joined a ceremony organized by the Culture Ministry's Department of Religion at Wat Phra Chetiuphon. The nine ambassadors were from Vietnam, Bhutan, Sri Lanka, India, Mongolia, Laos, Myanmar, Cambodia and Japan.
Tuesday is a national holiday. A prohibition on the sale of alcohol has become widely enforced in recent years.