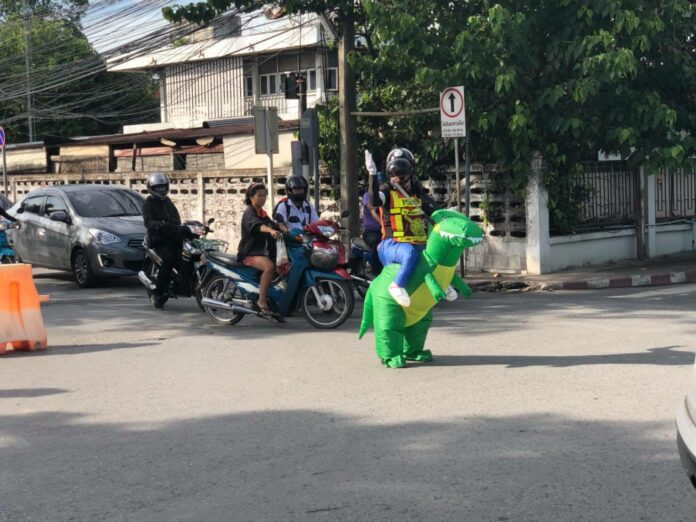 NAKHON NAYOK — Morning back-to-school traffic may not have mattered to motorists, parents and students at a busy school intersection, thanks to a traffic cop riding a dinosaur.
When Snr. Sgt. Maj. Tanit Bussabong came on duty in the morning next to the Anuban Muang Nakhon Nayok School, he was there to do three things: whistle, wave and ride his T-Rex at the busy intersection.
Photos since went viral on a fan page for the town of Nakhon Nayok, located just north of Bangkok, with more than 1,300 shares as of Tuesday and the admiration of netizens.
"Shitttt, someone promoted me to be commissioner. Now I am … a commissioner of the kids," Tanit wrote playfully on his Facebook.
It wasn't his first time showing up as a cartoon character. The traffic squad leader of Nakhon Nakhon Police formerly transformed himself into Kumamon, Stitch of "Lilo & Stitch" fame and Minnie Mouse.