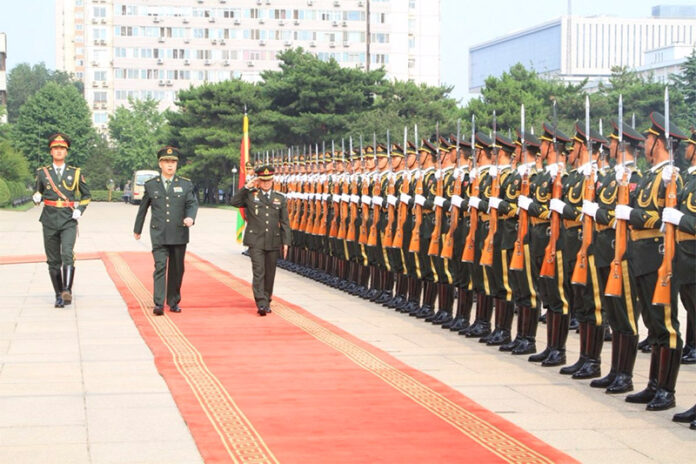 BANGKOK — Army chief and junta secretary-general Gen. Chalermchai Sitthisad is on a five-day official visit to China starting Monday.
Chalermchai, who's mission is aimed at strengthening relations between the two militaries, met yesterday with his Chinese counterpart Gen. Han Weiguo, commander of the People's Liberation Army Ground Force.
They discussed a joint military exercise, the defense industry, more possible arms deals and the possibility of setting up a weapons manufacturing and service center in Thailand.
China raised no objections to and has been a ready partner since the 2014 coup d'etat, facilitating large arms sales including tanks, armored vehicles and three submarines.