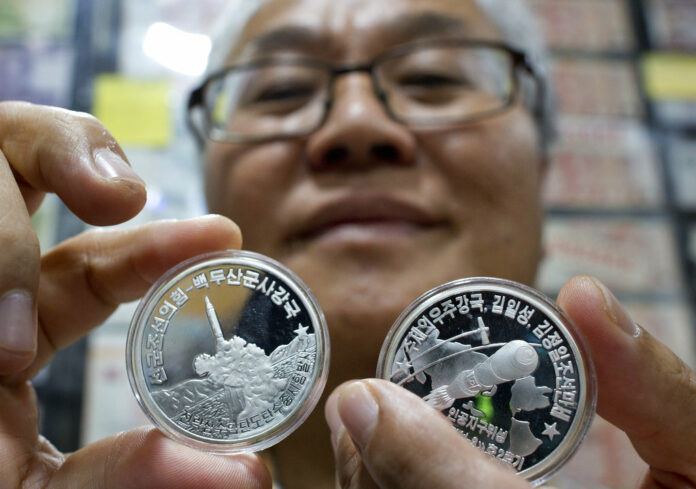 SINGAPORE — Stamped with images of "Eternal President" Kim Il Sung, national monuments or even ballistic missiles, coins minted in North Korea are renowned among collectors for their scarcity, partly due to international sanctions that outlaw them from being auctioned.
Now collectors in Singapore who have spent tens of thousands of dollars acquiring the coins are happy that Tuesday's summit is driving up prices and ushering first-time buyers into the market.
Some coins have only a few in circulation. It's the limited mintage that gives North Korean coins their value among collectors.
Still, the market is narrow. U.N Security Council sanctions have put restrictions on the country's exports, which prevents its coins from being sold at auctions. There are grey areas however, with some technically considered Chinese products.