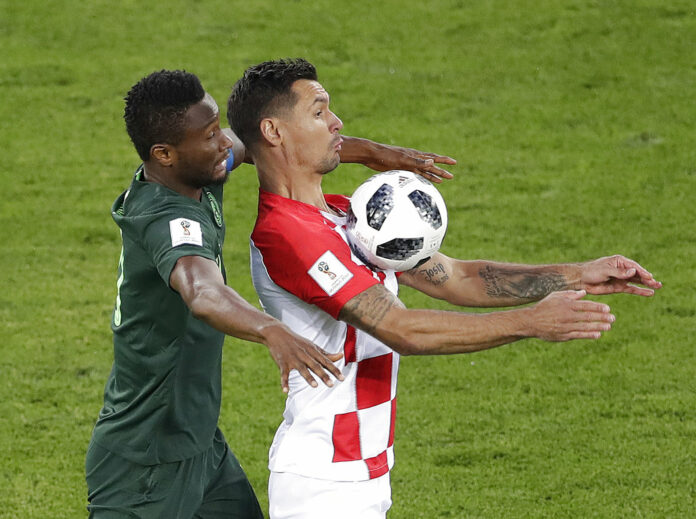 MOSCOW — Day 3 of the World Cup began Saturday with France becoming the first team to benefit from a penalty called after a video review in a World Cup match.
Antoine Griezmann put France ahead with the ensuing penalty kick. Australia tied it with a penalty kick by Mile Jedniak, but France moved ahead again when Paul Pogba's shot hit the crossbar and then made it over the goal line. The tally was confirmed by goal-line technology.
In the second match, Lionel Messi missed a penalty kick and Iceland managed a 1-1 draw against Argentina in the first World Cup appearance for the tiny island nation.
On Saturday evening, Peru's Christian Cueva sailed a penalty kick over the goal in a match against Denmark, which won 1-0 on Yussuf Poulsen's goal in the 58th minute.
The final match was a 2-0 win for Denmark over Nigeria. Luka Modric scored on a penalty kick after Denmark went ahead on a first-half own-goal by Nigeria.
Here are some of the best photos from day three.