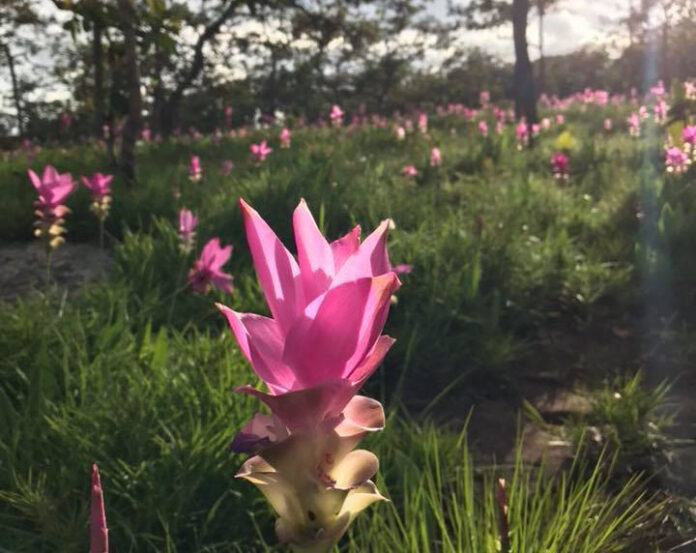 CHAIYAPHUM — Fuschia fields of Siam tulips are standing proudly to greet visitors at a northeast national park for a short-lived summer bloom, a national park employee said Monday.
Pa Hin Ngam National Park will be sprinkled with lively colors as the tropical plant – more closely related to ginger than the tulip – blossoms through early August.
"There's quite a lot of blooms this year," Ratchadaporn Samadee, a park employee at the park said by phone. "I recommend visitors come in the morning to see the flowers, because there's fog among them too."
Pa Hin Ngam National Park is open 6am to 6pm daily. Entrance fees for adult Thais are 40 baht and 20 baht for children. Foreigners must pay 200 baht for adults and 100 baht for children.