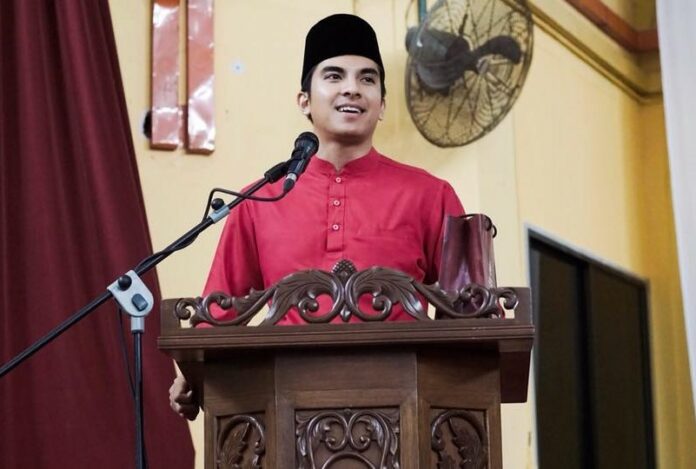 KUALA LUMPUR — Malaysian Prime Minister Mahathir Mohamad completed his cabinet Monday, with the appointments of another 13 lawmakers, including a 25-year-old touted as the country's youngest minister and a science minister who will focus on green technology and climate change.
The cabinet expansion is expected to stabilize the government and comes nearly two months after Mahathir led a four-party alliance to oust the National Front coalition that had held power since Malaysia's independence from Britain in 1957.
The 13 new ministers and 28 deputy ministers were sworn-in in a palace ceremony.
Syed Saddiq Abdul Rahman, a 25-year-old law graduate who was a prominent debater and currently youth chief of Mahathir's party, was appointed youth and sports minister, making him the youngest-ever to be appointed to the cabinet.
Engineer Yeo Bee Yin, 35, was given the energy, green technology, science and climate change portfolio, the first time climate change and green technology were given strong prominence. An entrepreneur development ministry was also created for the first time, led by a 61-year-old former engineer.
The new foreign minister is Saifuddin Abdullah, 57, a former deputy minister who quit the then-ruling party in 2015 over the 1MDB scandal. The alleged looting and corruption at the state investment fund fueled the public anger that led to Mahathir's victory after he pledged to fight corruption and institute reforms.
Now the world's oldest elected leader at 92, Mahathir formed an initial 14-member cabinet with a mix of senior politicians, lawyers and a lecturer. Horse-trading among the four alliance parties had slowed formation of the full cabinet.
Mahathir's deputy is Wan Azizah Wan Ismail, the wife of reformist leader Anwar Ibrahim and the country's first female deputy premier.
The government is seen as transitional since Mahathir has agreed to hand over power to Anwar in two years, under an election pact after the two former foes buried their two-decade-old feud to join hands for the historic vote.
Anwar was convicted in 2015 of a sodomy charge which he said was concocted to destroy his political career, and was freed in May after obtaining a royal pardon. Anwar, 70, has told The Associated Press he plans to run in a by-election to return to parliament later this year but will not hold any Cabinet post and is in no rush to take over the top job.