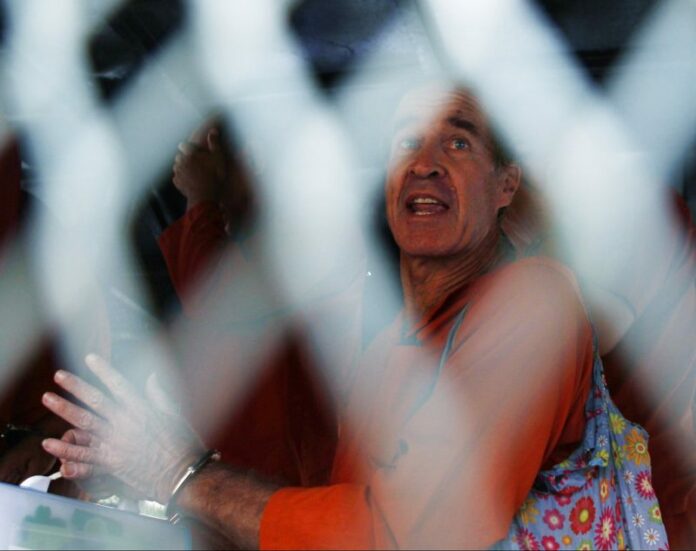 PHNOM PENH — The trial of an Australian filmmaker who could get five to 10 years in prison for flying a drone over a campaign rally last year has been postponed for a second month to allow his new lawyer to get acquainted with the case.
James Ricketson arrived at a Phnom Penh court Monday in his orange prison uniform for a hearing on the charge of endangering national security, which in legal terms is tantamount to espionage.
He insisted to reporters outside the courtroom in June at was supposed to be the trial's opening that he was innocent of any wrongdoing. But in a letter to Prime Minister Hun Sen earlier this month published in the pro-government Khmer Times newspaper, he apologized for his "mistake" in his statements about his situation.