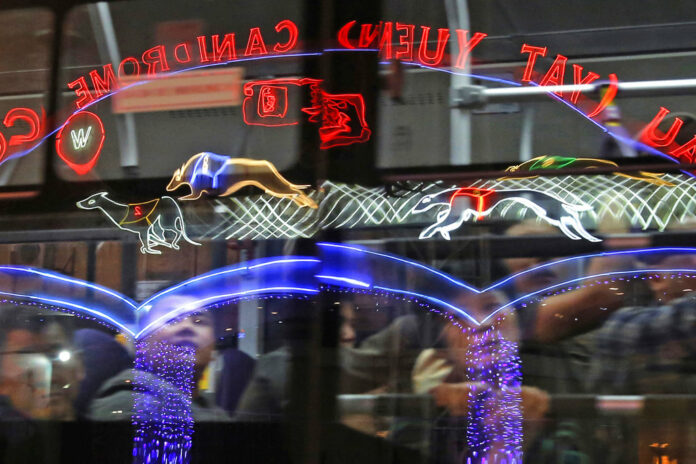 Japanese macaques nap in the shade to avoid sunshine at a Tokyo zoo while people crowd in a swimming pool to escape the summer heat in South Korea. Monsoon rains and a typhoon affected other Asian countries, with flooding threatening to inundate parts of Hanoi, Vietnam.
In other images from the Asia-Pacific region this week, Cambodian Prime Minister Hun Sen holds a ballot before voting in the election that returned him to office for another five-year term.
In Australia, Peter Peacock embraces his biological daughter, Gypsy Diamond, who found him after a Victoria state law enacted last year retroactively lifted the anonymity that had been granted to sperm donors decades ago.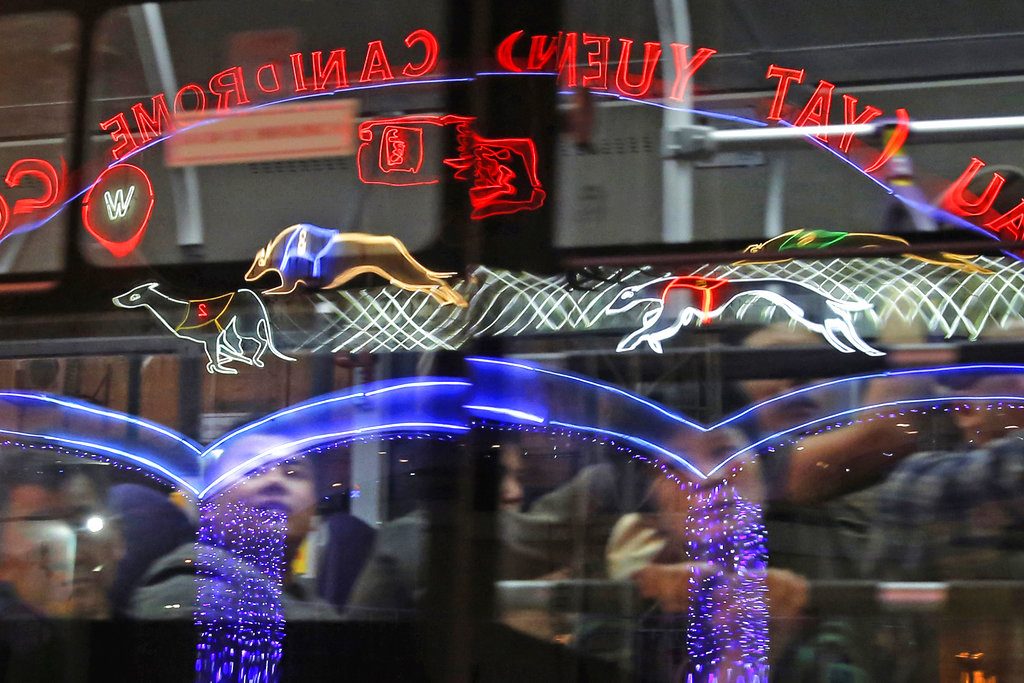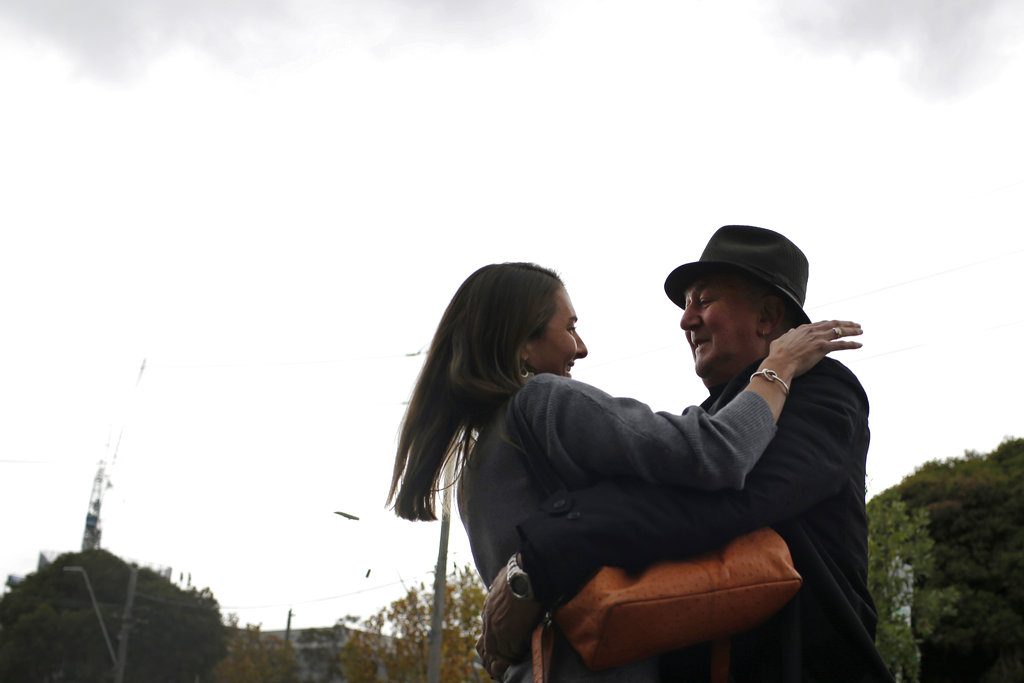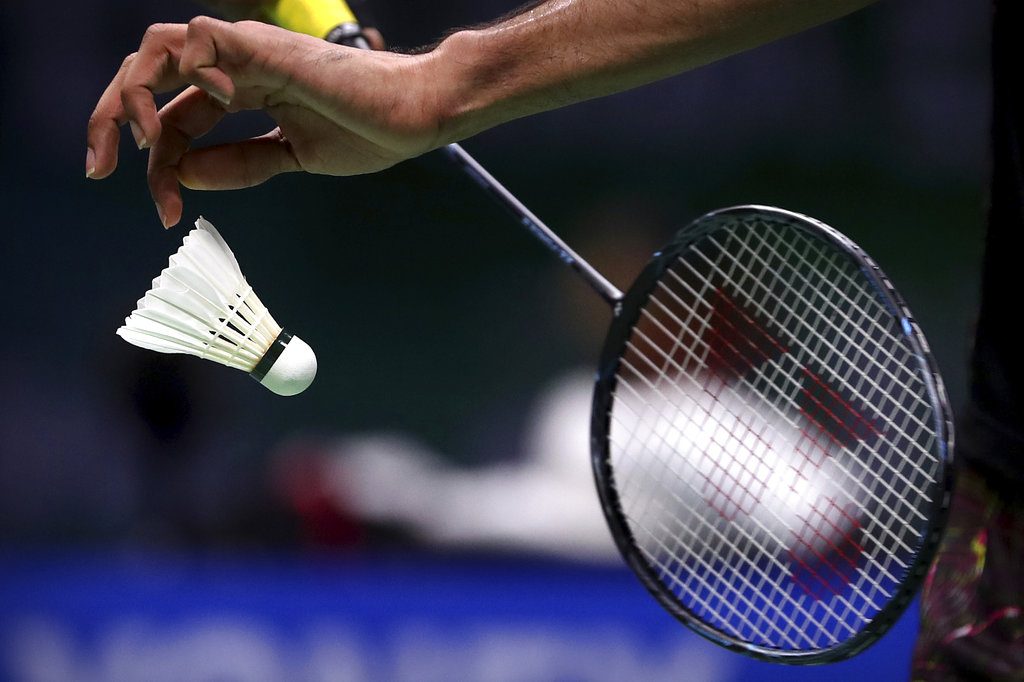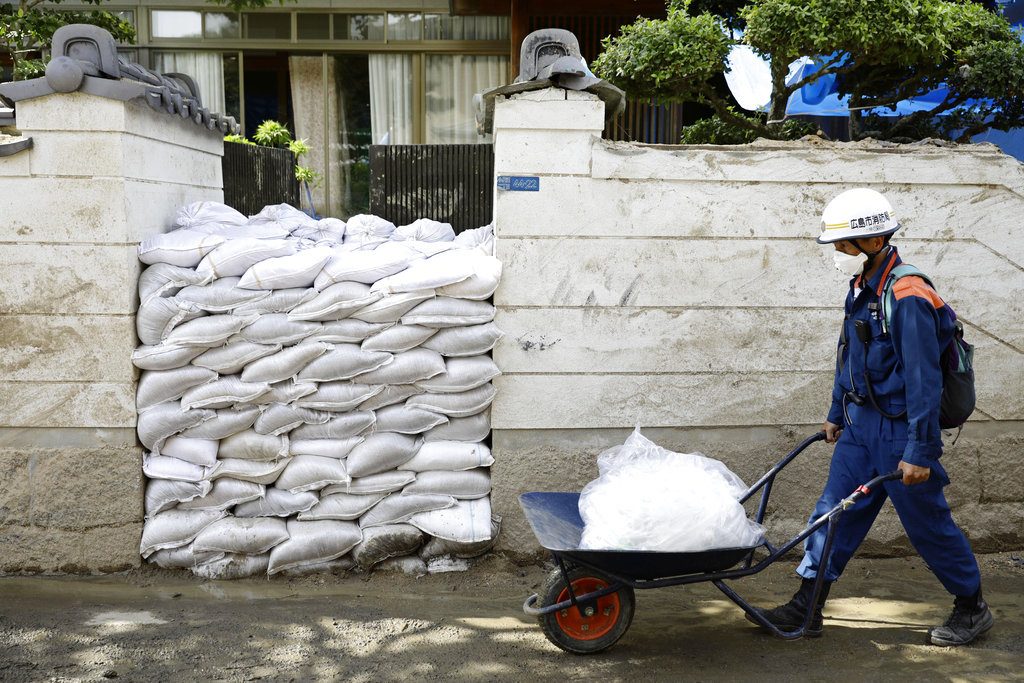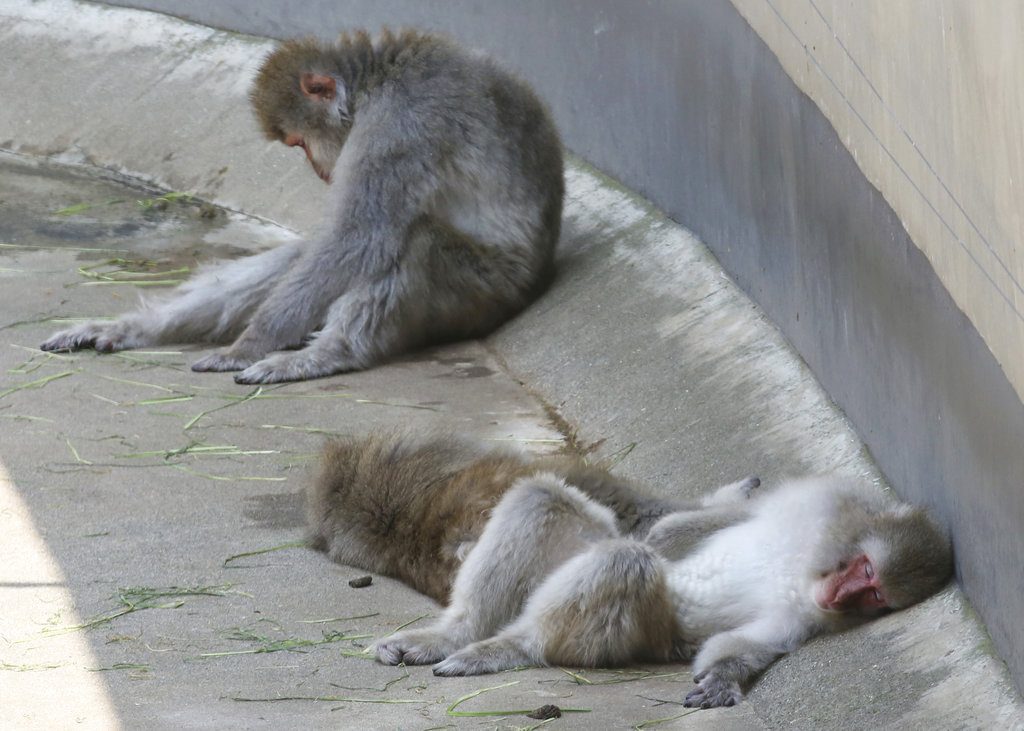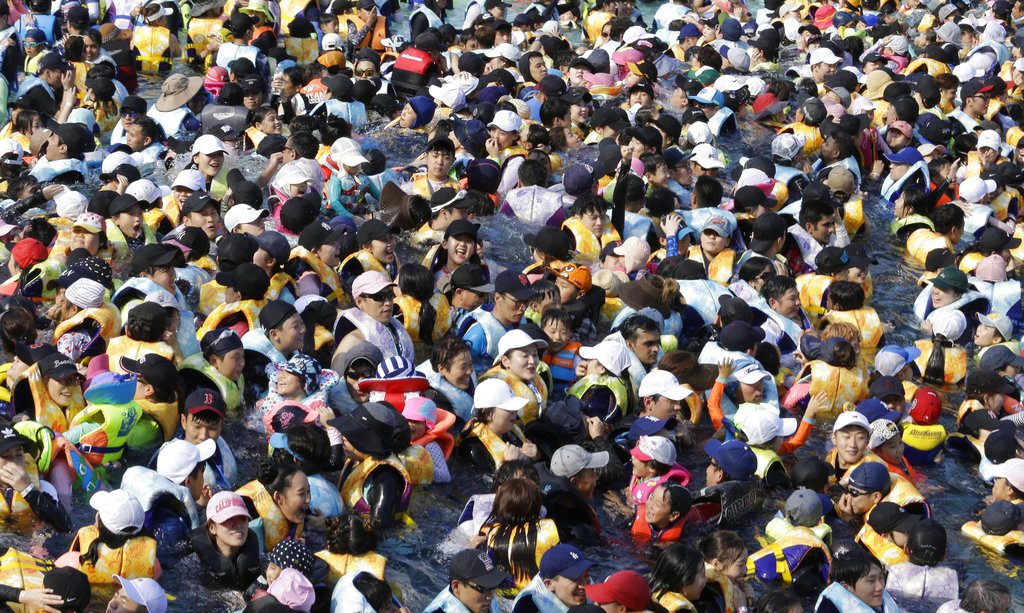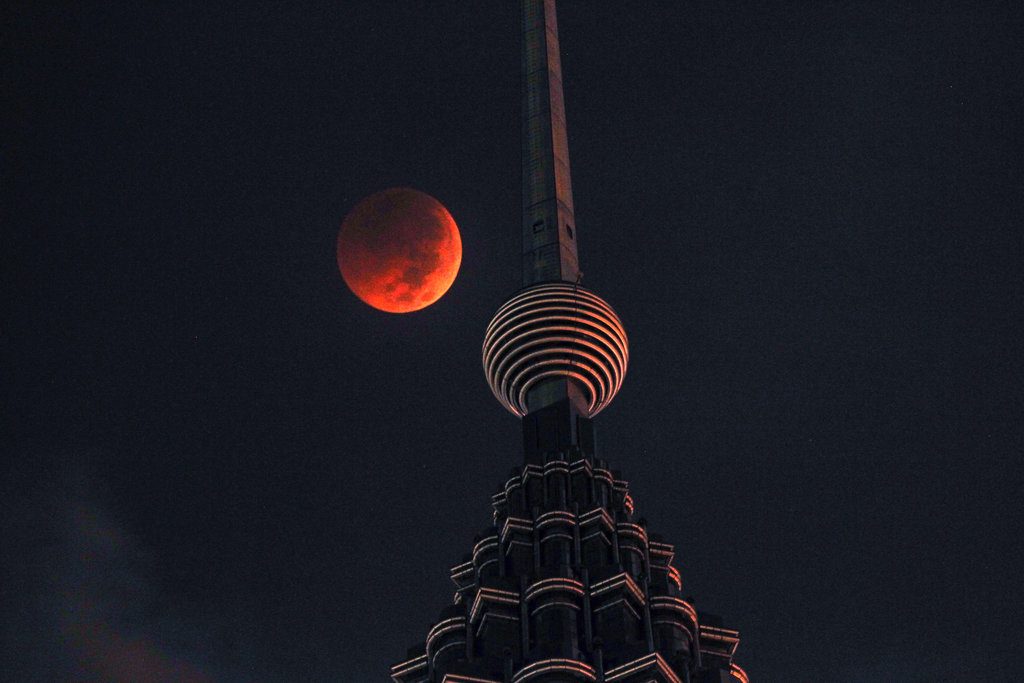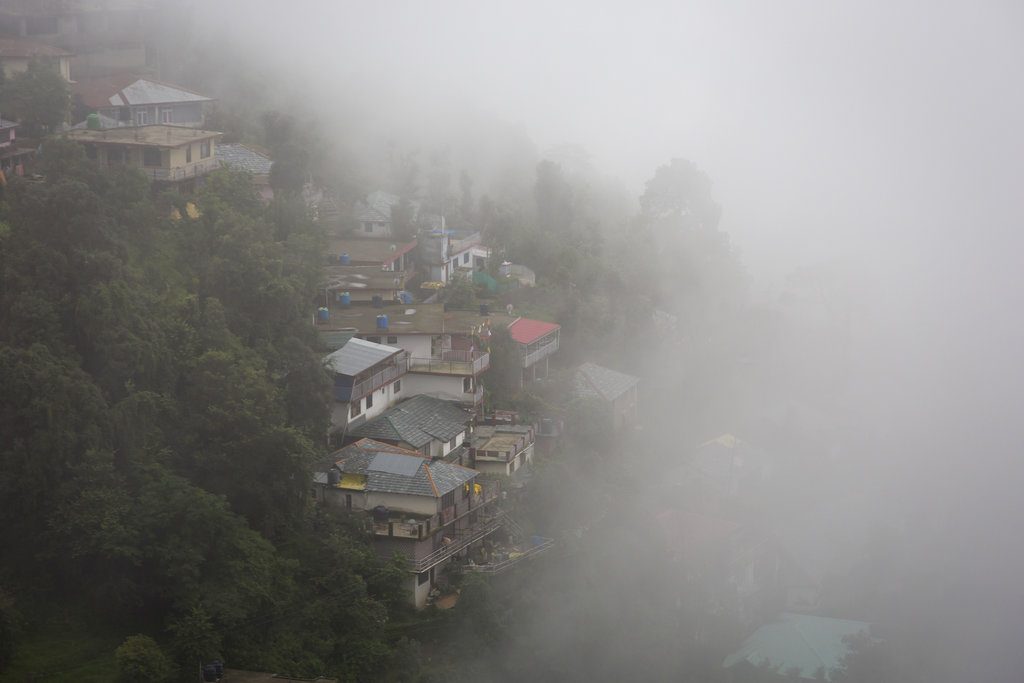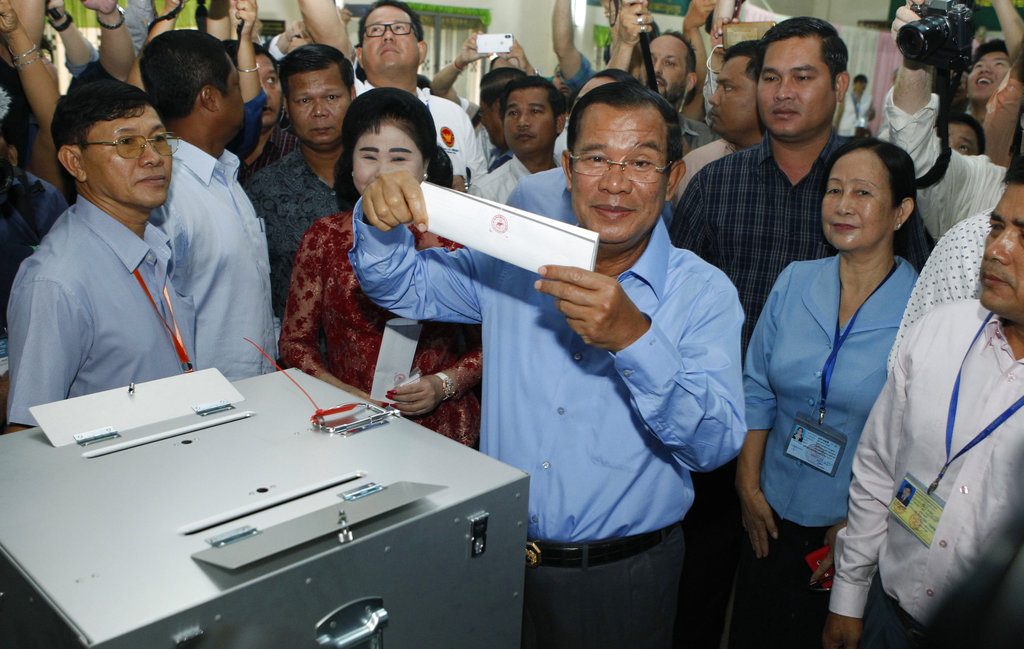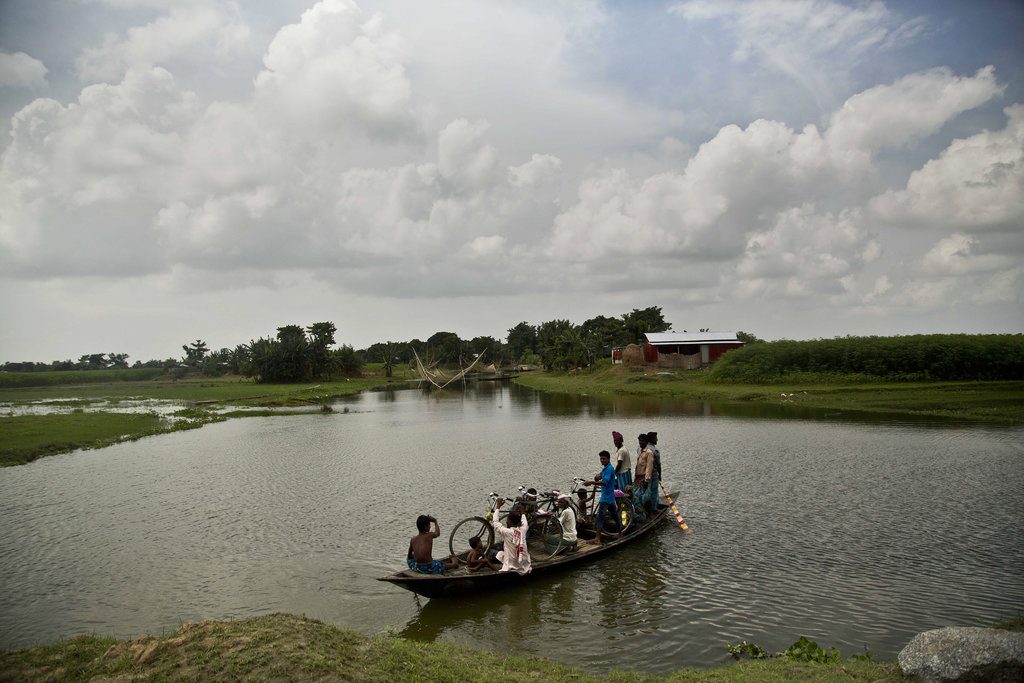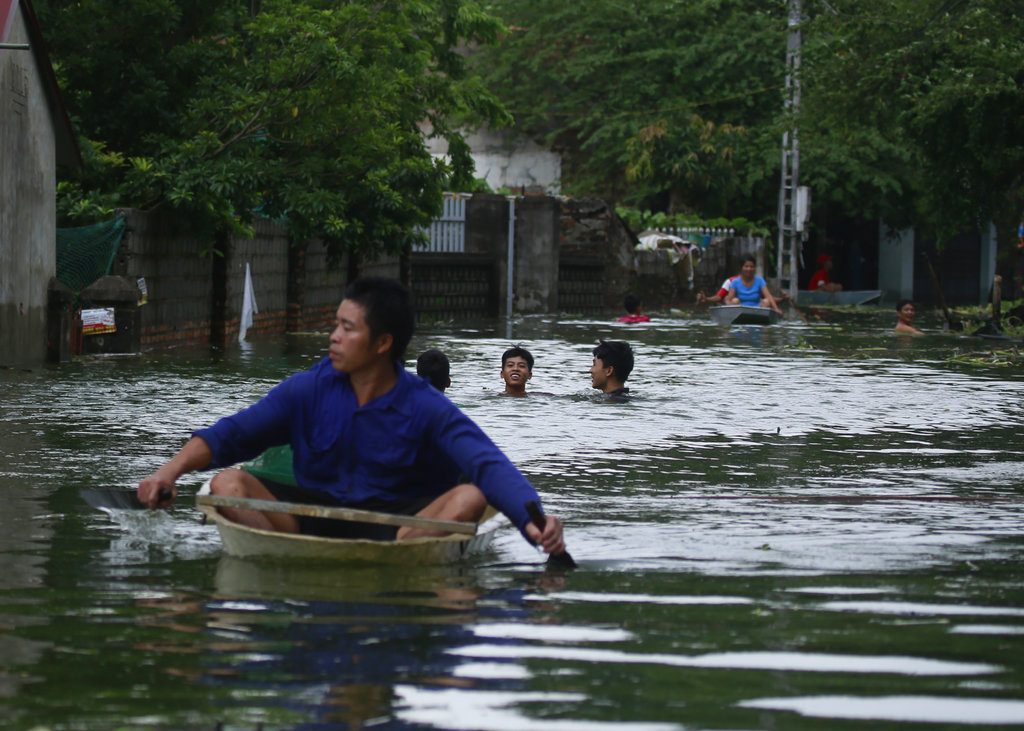 ___
This gallery was curated by Associated Press photo editor Toru Takahashi in Tokyo.
___
Visit the AP Images blog: http://apimagesblog.com
Visit AP Images online: http://www.apimages.com