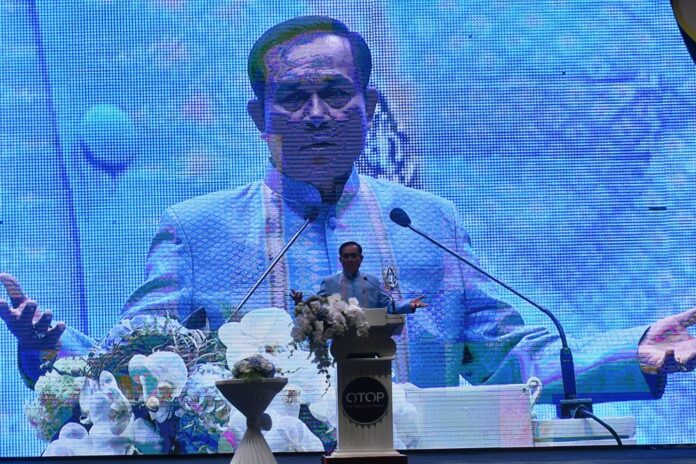 BANGKOK — Junta leader Prayuth Chan-ocha was evasive Monday on whether a possible change to elections law by the assembly would further delay the next election.
Prayuth was on his way into the Government House when asked by reporters if the proposed amendment by the junta-appointed National Legislative Assembly to change the selection of poll inspectors would affect the timing of the election.
Prayuth, who serves as prime minister, refused to answer and retorted with a question of his own. "Is this the media's proposal?" he said.
Read: Lawmaker Signals Retreat Over Election Challenge
Assemblyman Somchai Sawaengkarn said Tuesday that the proposed amendment, which would would give the assembly a role in selecting the field inspectors who will insure the integrity of the vote, has yet to be dropped or decided. He said they would be accepting public input on the matter until Saturday.
Uncertainty over the effort has grown since another junta-appointed lawmaker signaled retreat. Kittisak Rattanawaha on Sunday said he was willing to drop the matter in the face of broad public opposition.
Somchai however said the process of amending the law would take a year, although he insisted without elaborating that it would not affect election plans.
Confidence in a clean return to democracy is not high. The deputy leader of the Future Forward Party posted on Facebook Monday that people no longer ask him when elections will take place, but rather if they will happen at all.
"My answer is that if there's no elections, or if elections will be delayed further, things will be in ruin," Chamnan said.